Delicious Magnolia Bakery Banana Pudding Recipe – We love this homemade version of our favorite NYC treat. The Nilla wafer cookies get soft like cake in the pudding… this recipe is so good.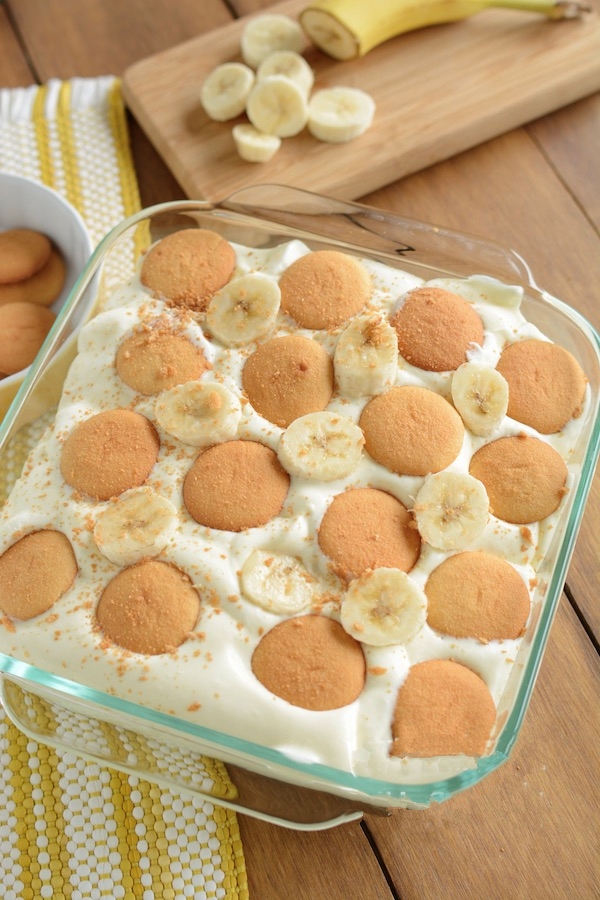 Ingredients
1

 

3.4oz box

 

instant vanilla pudding mix

3/4

 

cup

 

cold water

 

filtered

1

 

14oz. can

 

sweetened condensed milk

3

 

cups

 

heavy whipping cream

1

 

box

 

Nilla Wafer Cookies

4

 

medium

 

bananas
Instructions
In a medium sized bowl add the cold water and the pudding mix together, whisk to combine. Now add the sweetened condensed milk to the pudding mix and continue whisking to combine.
Cover this bowl with plastic wrap and refrigerate for 2-4 hours (or overnight).
After the pudding mixture has chilled and is firm, whip the cold whipping cream in a separate bowl with an electric mixer (stand mixer or hand mixer) until the heavy cream is fluffy and holds a stiff peak.
Use a spatula to gently fold the pudding mixture into the whipped cream (add the pudding to the whipped cream in two batches). Fold (gently stir) just until the pudding is combined with the whipped cream.
Depending on the serving dishes you choose to use. Begin to layer this dessert. You can serve in small individual servings or in a glass trifle bowl or a 9×9 square glass casserole dish.
Add a thin layer of the pudding mixture to the bottom of your serving dish. Follow with a layer of wafer cookies and sliced bananas. Repeat these layers of: pudding, cookies and bananas until you fill your serving dish (or dishes).
Reserve 1 banana (unsliced in the peel) to be sliced right before serving.
Chill assembled dessert(s) for at least 2 -6 hours or overnight to allow the cookies to soften in the pudding and become cake like.
Shortly before serving, add a garnish of more sliced bananas and more wafer cookies. Enjoy!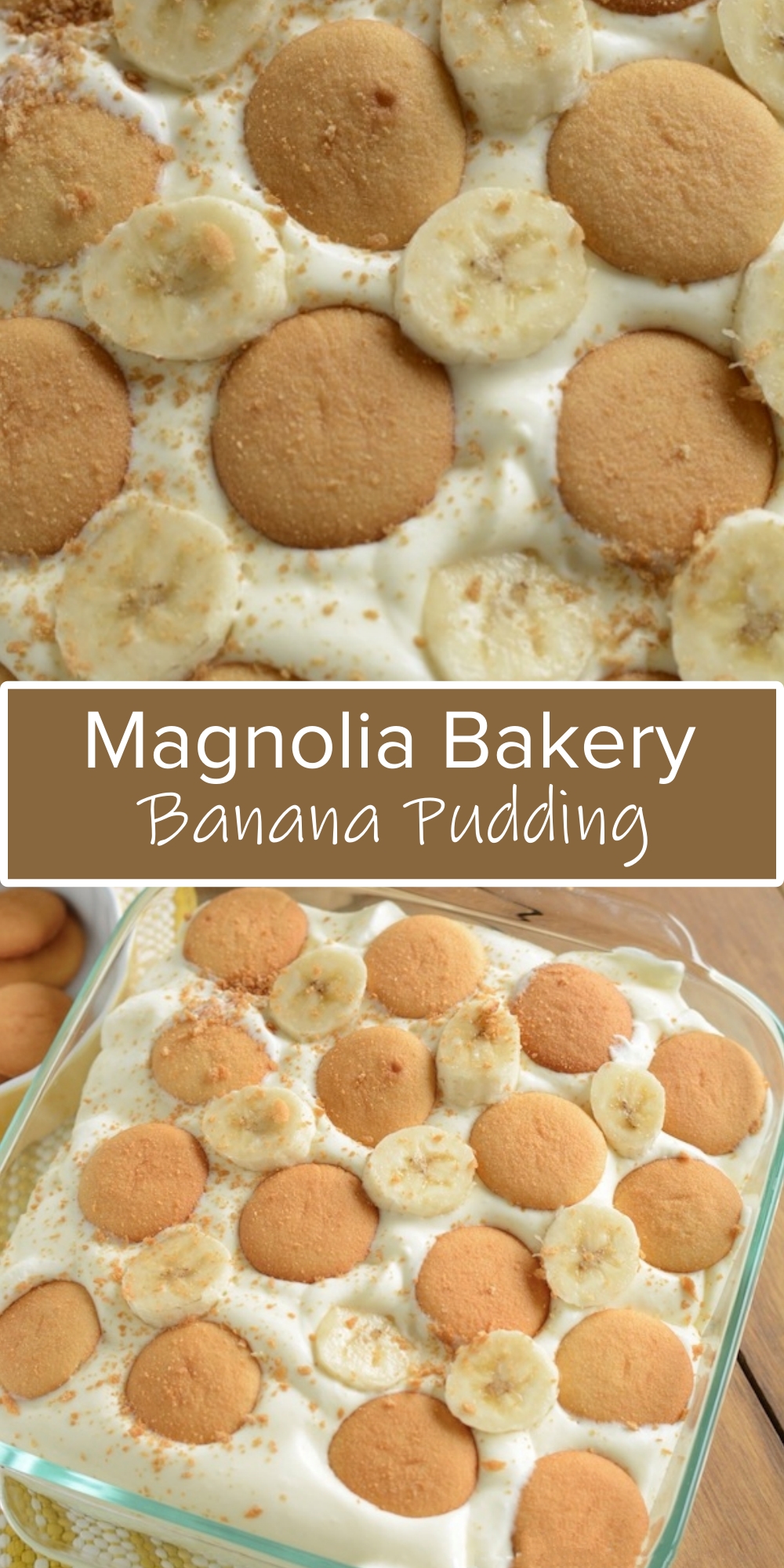 Source: nobiggie.net