This no bake chocolate peanut butter pie is a must make! This reese's pie has an oreo crust, creamy peanut butter filling and is loaded with reese's cups. Plus it's only 8 ingredients! Serve it chilled from the fridge or frozen!

Recipe by: thefirstyearblog.com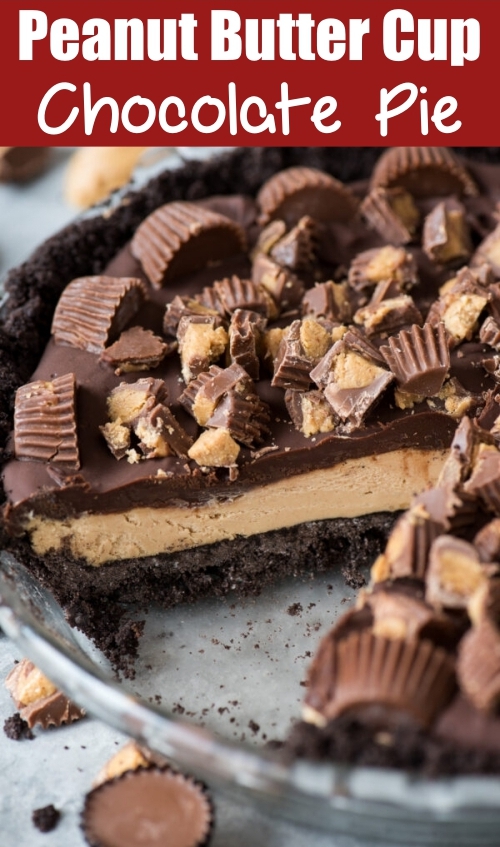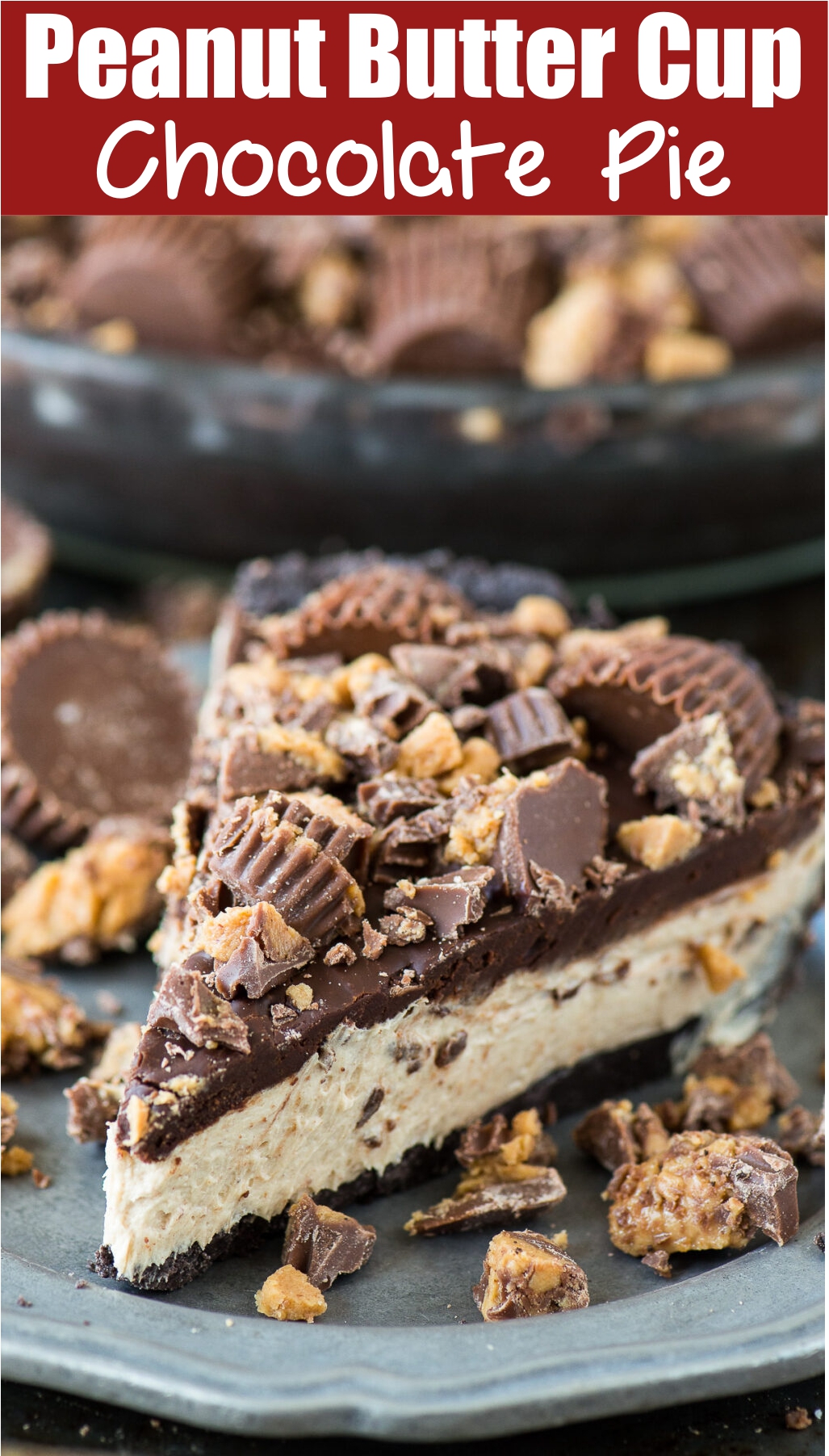 Yield: One 9 or 10 inch pies
Ingredients
OREO CRUST
1 package oreos (14.3 oz)
1/4 cup (1/2 stick) unsalted butter, melted
PEANUT BUTTER FILLING
1 cup creamy peanut butter
4 oz cream cheese, softened
1 container cool whip (8 oz), thawed
CHOCOLATE GANACHE
1 & 1/2 cups semi-sweet chocolate chips
1/2 cup heavy whipping cream
TOPPING
Reese's peanut butter cups, some cut in half, others chopped
Instructions
OREO CRUST
Process the oreos in a food processor or blender until fine crumbs remain. In a large bowl, combine the crushed oreos with the melted butter. Press this mixture evenly into a 9 or 10 inch pie pan. Use the bottom of a measuring cup to pack the crust down. Place the crust in the fridge to chill until ready to fill.
FILLING
In a large mixing bowl, combine the peanut butter and cream cheese with an electric mixer until well blended. Add the cool whip and blend on low until combined. Spread this mixture over the crust. Return pie to the fridge while making the ganache.
CHOCOLATE GANACHE
Place chocolate chips in a medium heat-proof bowl.
In a small pot over low heat, heat the heavy cream until just before boiling. READ MORE