The BEST Homemade Pumpkin Fudge Recipe – This Homemade Pumpkin Fudge will make for a super tasty sweet treat during the fall and holiday season. You will find it smooth and creamy with amazing pumpkin spice flavors.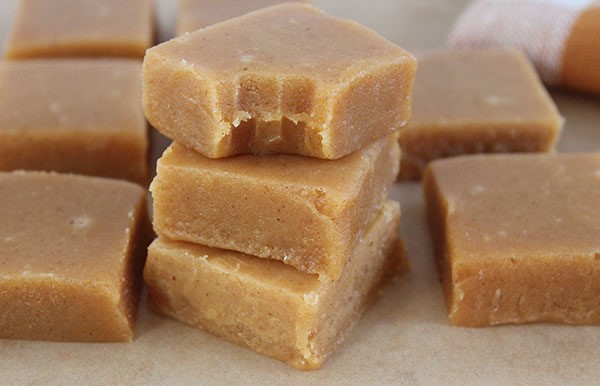 Yields: 12
Ingredients
3 cup Sugar
1/2 can Evaporated Milk 6 oz
1/3 cup Corn Syrup
1 stick Butter
1/2 cup Pumpkin Puree
1 tsp Pumpkin Pie Spice
Instructions
Use butter and grease inside of 8×8″ baking dish or line with parchment paper.
Mix pumpkin, spice, sugar, corn syrup and evaporated milk in large pan and cook over medium heat, stirring occasionally.
Mixture will begin boiling. If it boils too close to top, reduce heat slightly.
Continue cooking until mixture reaches soft ball stage (235-245 degrees). You can test for this by seeing the syrup forms a ball while in the cold water, but flattens once removed from the water.
When it reaches this stage, remove from heat.
Add remainder of butter and stir until mixture start to lose its' sheen.
Then pour into prepared baking dish and allow to cool.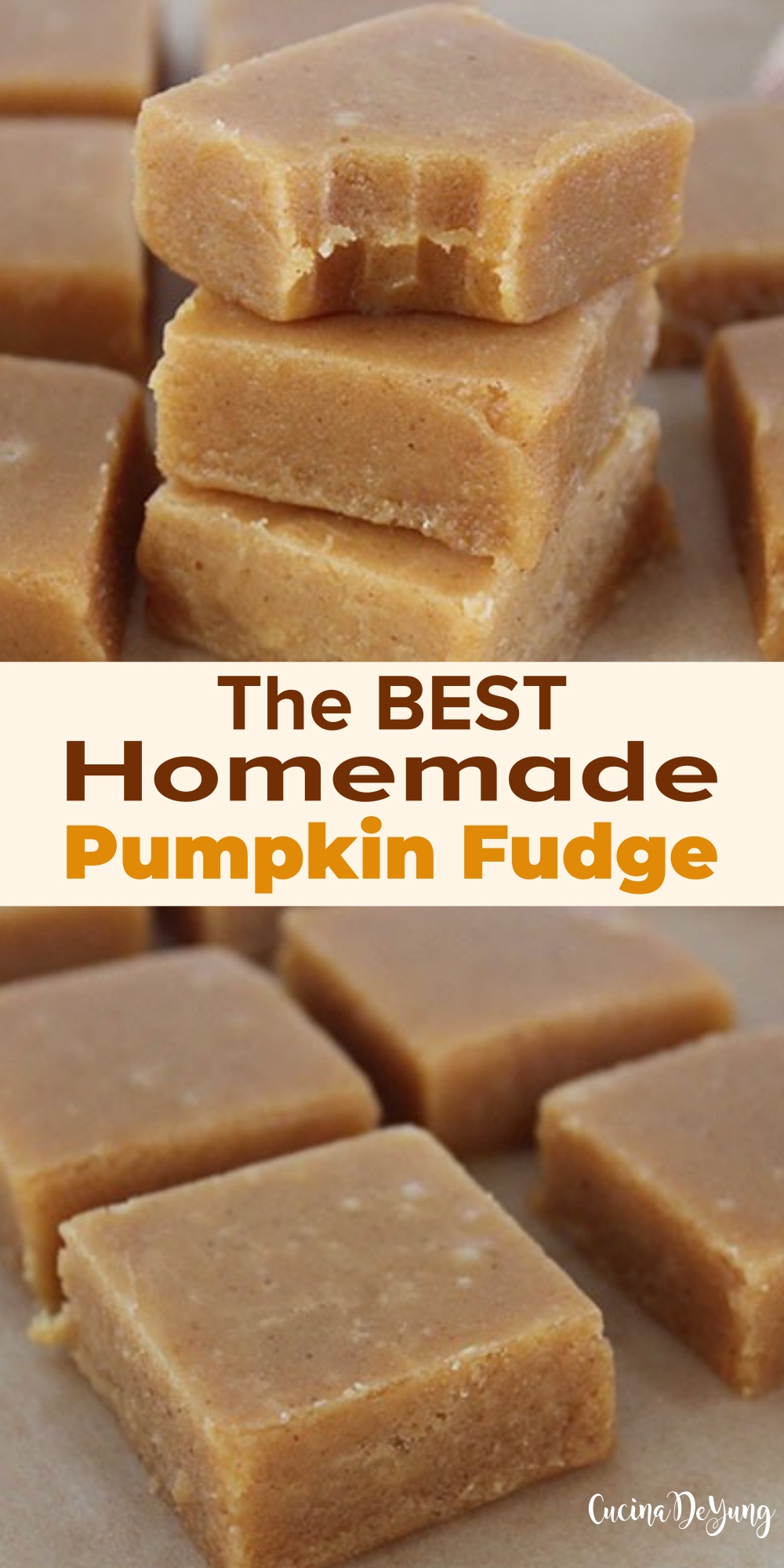 Source: cincyshopper.com