Delicious Spicy Ground Turkey and Green Bean Stir-fry – Spicy Ground Turkey and Green Bean Stir-fry is a Paleo and low carb dish that is packed with flavor and comes together in 15 minutes.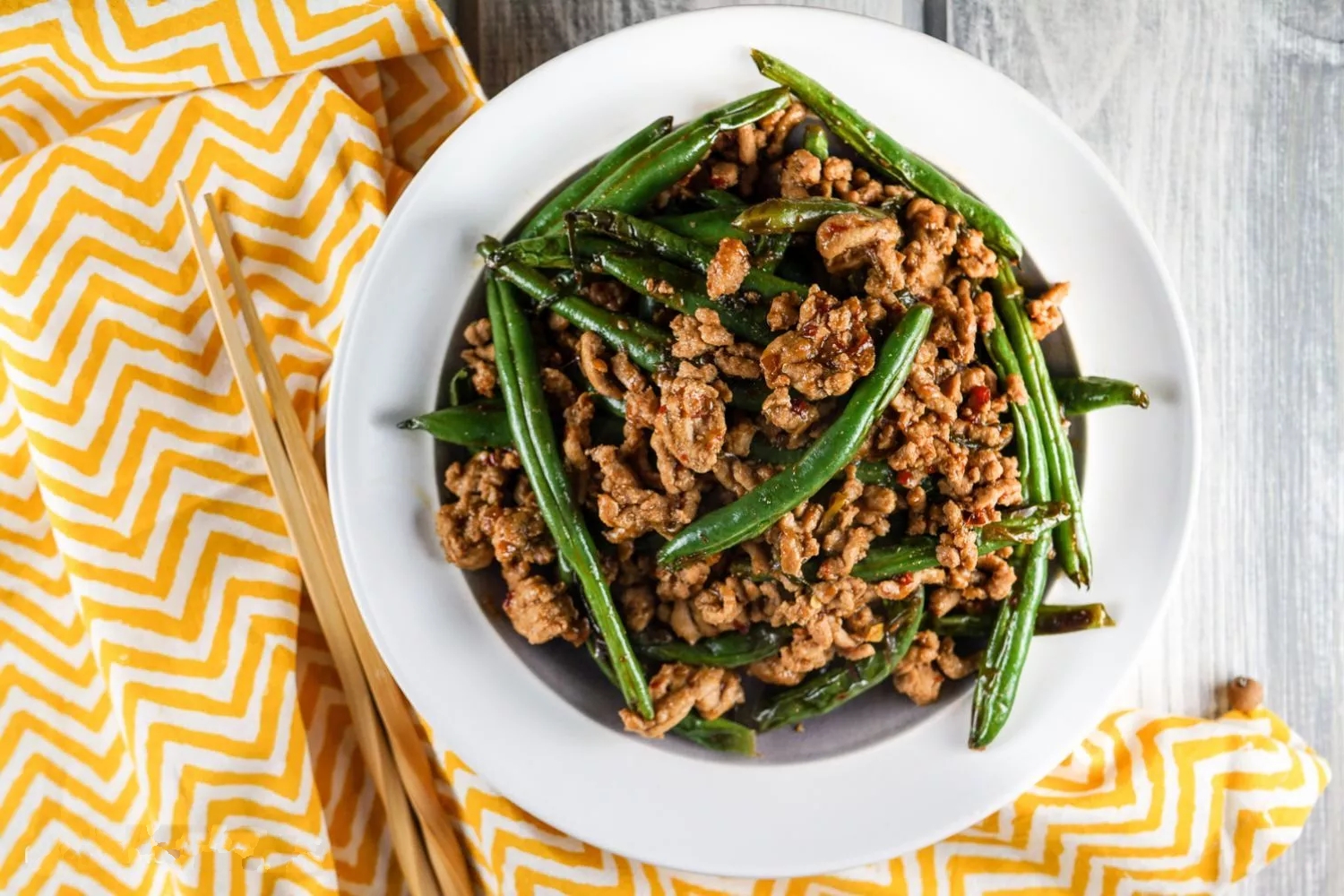 Servings: 4
Ingredients
1 lb green beans
4 tsp coconut oil (or vegetable oil)
1 tbsp sesame oil
2 garlic cloves, minced
2 tbsp ginger, minced
1.33 lbs 99% lean ground turkey
4 tbsp low sodium soy sauce (GF if needed or coconut aminos for Whole30)
2 tbsp rice vinegar
2 tsp Asian chili garlic paste (like sambal olek)
Directions
Preheat the oven to broil. Toss the green beans with half of the coconut oil. Lay flat on a baking sheet covered in foil. Broil for 6-8 minutes until tender and beginning to char. Shake the pan once during cooking.
Meanwhile, heat the remaining coconut and sesame oil over medium high heat. Add the ground turkey, garlic, and ginger. Brown until turkey is fully cooked.
Add the green beans to the pan and stir. Then add the soy sauce, rice vinegar, and sambal olek. Cook for 1 minute. Taste and season with additional soy sauce if needed.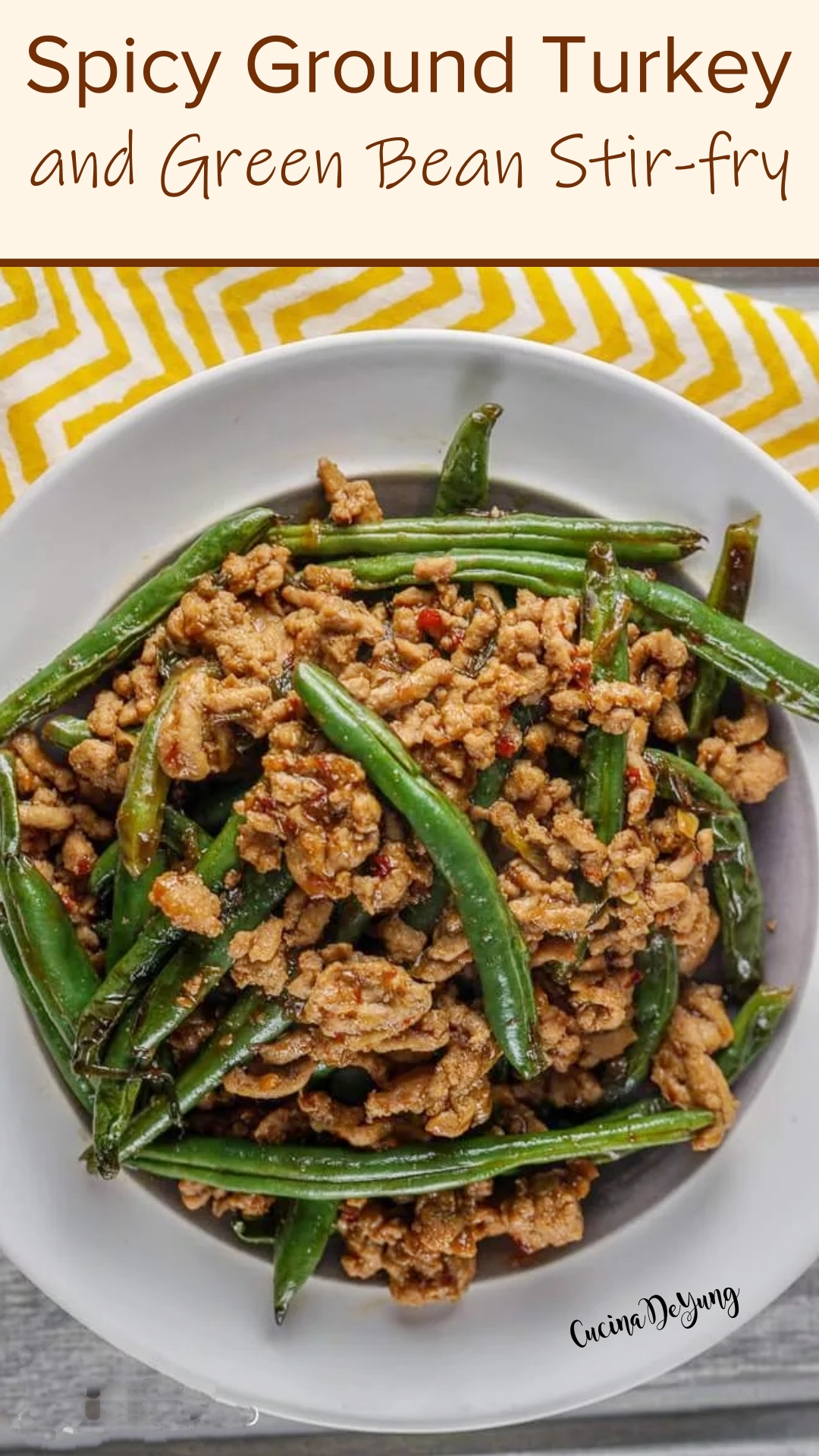 Source: slenderkitchen.com