Copycat Starbucks Double Chocolate Brownies – The brownies are rich, fudgy, not cakey, perfectly chewy, and so easy to make. One bowl, no mixer, and studded with chocolate chunks!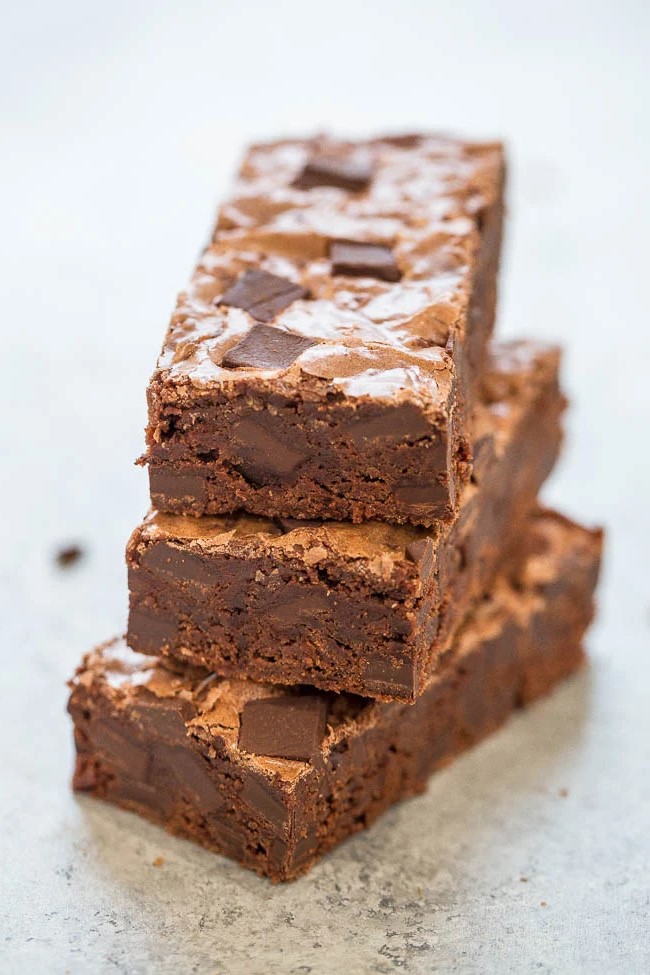 Servings: 8 brownies
INGREDIENTS
 1/2 cup unsalted butter, melted
 1 cup granulated sugar
 2 eggs
 2 teaspoons vanilla extract
 1/2 cup all-purpose flour
 1/2 cup unsweetened natural cocoa powder
 1/4 teaspoon salt, or to taste
 2 cups semi-sweet chocolate chunks, divided
INSTRUCTIONS
Preheat oven to 350F and line an 8×8-inch square baking pan with aluminum foil for easier cleanup and spray with cooking spray; set aside.
To a large, microwave-safe bowl add the butter and heat on high power to melt, about 1 minute.
Add the sugar, eggs, vanilla, and whisk to combine.
Add the cocoa powder and stir to combine (Note – If your cocoa powder is particularly lumpy, you may wish to sift it before adding it).
Add the flour, salt, and stir to combine.
Add 1 1/2 cups chocolate chunks and stir to combine.
Turn batter out into prepared pan (it will be thick) and smooth the top lightly with a spatula.
Evenly sprinkle remaining 1/2 cup chocolate chunks on top, lightly tapping them down so they adhere.
Bake for about 25 to 30 minutes or until the edges are set and a toothpick inserted in the center comes out clean or with a few moist crumbs, but no batter.
Allow brownies to cool in pan on a wire rack for about 2 hours before slicing and serving. I sliced them into 8 generous rectangles similar to how Starbucks does it. Store in an airtight container at room temp or in the fridge if you like your brownies chilled.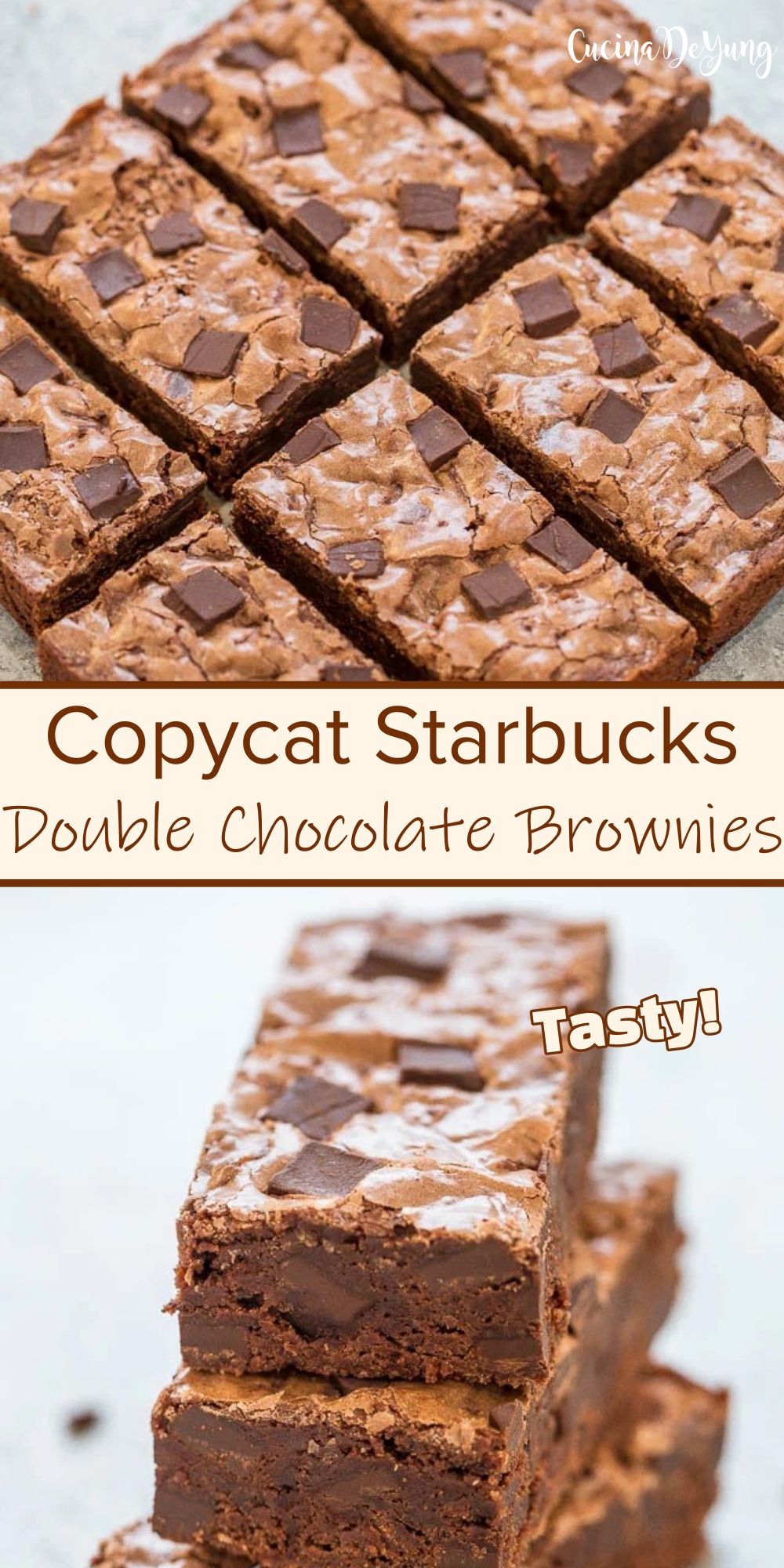 Source: averiecooks.com