Strawberry Brownie Skewers – These strawberry brownie skewers couldn't be any easier! Seriously. Aren't skewers the best? You can pretty much throw anything you want on them, and you end up with this wonderful treat. Drizzle them with melted chocolate and magically they become classy enough to serve to people who come over! I love how beautiful this dessert is!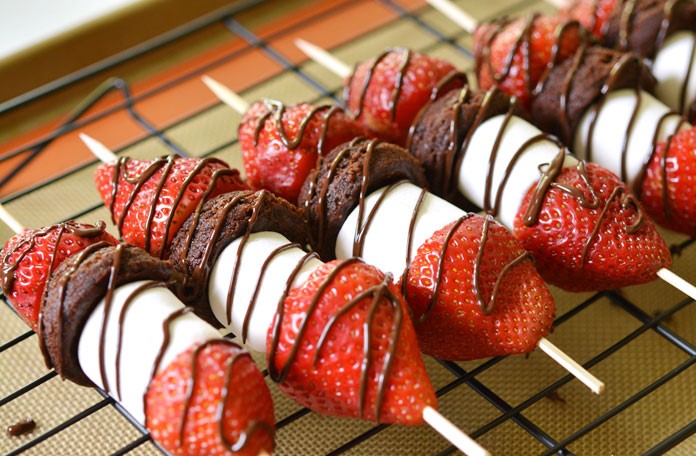 These would be great as a single serving dessert at a barbecue, wonderful to send to a school party, or even as a special Valentine's Day treat.  Or of course, you could just make them for fun too! They take about 10 minutes to put together, and best of all, the clean up is super easy!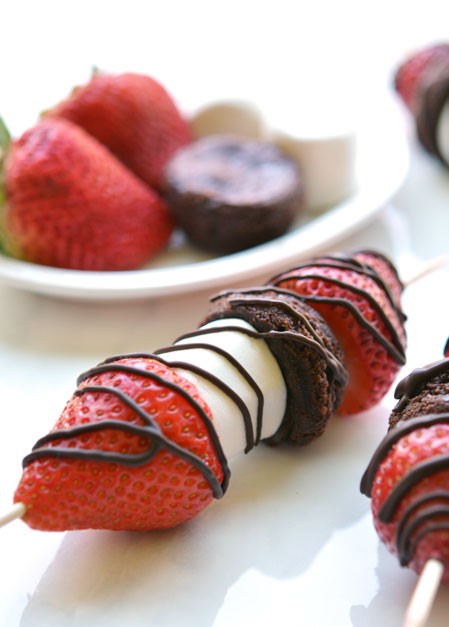 Visit onelittleproject.com (click here) for more details.