The BEST Bacon Pepper Jack Mac n' Cheese – This pepper jack mac n' cheese recipe is one that I will be making around my house all winter. Anything that both the kids AND the adults love is a win in my book.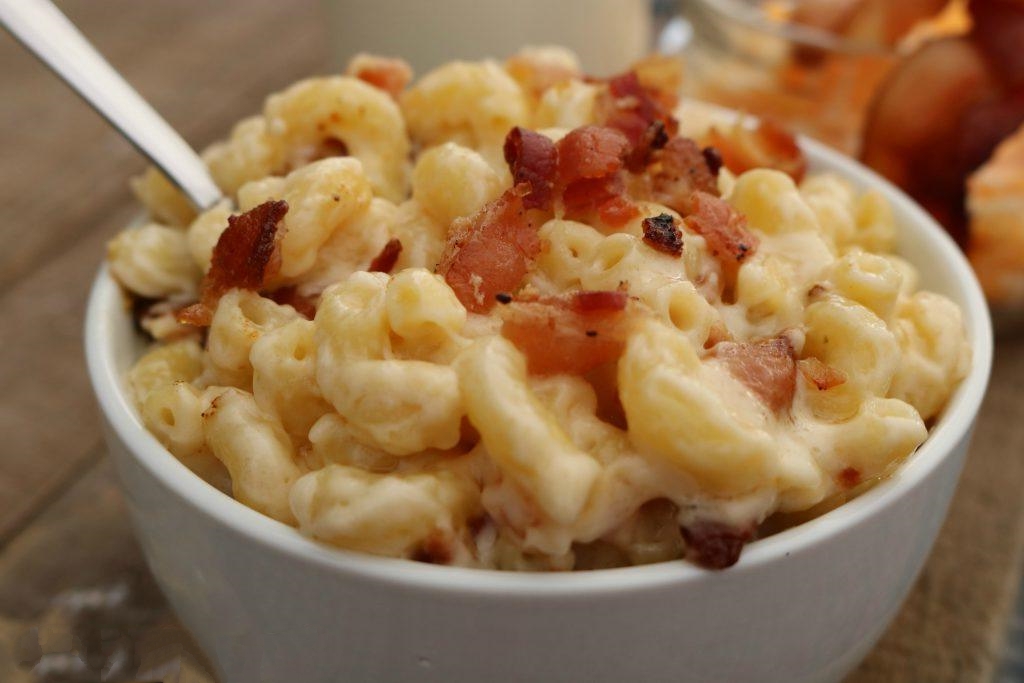 Servings: 6
INGREDIENTS
4 tbsp butter (1/2 cube)
3 tbsp flour
2 cups heavy cream
1 cup milk
2 cups pepper jack cheese
1-1½ cup sharp white cheddar cheese
1 cup cheddar cheese
1 lb bacon
1 16 oz box of macaroni pasta
INSTRUCTIONS
Cook the bacon til crispy.
Set aside on a plate and dab off the grease with a paper towel.
In a large pot boil the box of pasta according to package and drain and return to pot.
In a separate sauce pan melt the butter over medium heat.
After the butter is melted whisk in the flour to create a buttery paste.
Add in the cups of cream and milk while still stirring with the whisk.
Let the cream and milk mixture heat up for two minute while continuously stirring.
Add in each cup of cheese while stirring with the whisk.
(Wait for each cup of cheese to melt before adding in the next cup of cheese)
After all the cheese has been added and melted in, then break up the crispy bacon into the cheese sauce.
Pour the cheese sauce over the drained macaroni pasta and stir together.
Serve while still hot.
Enjoy!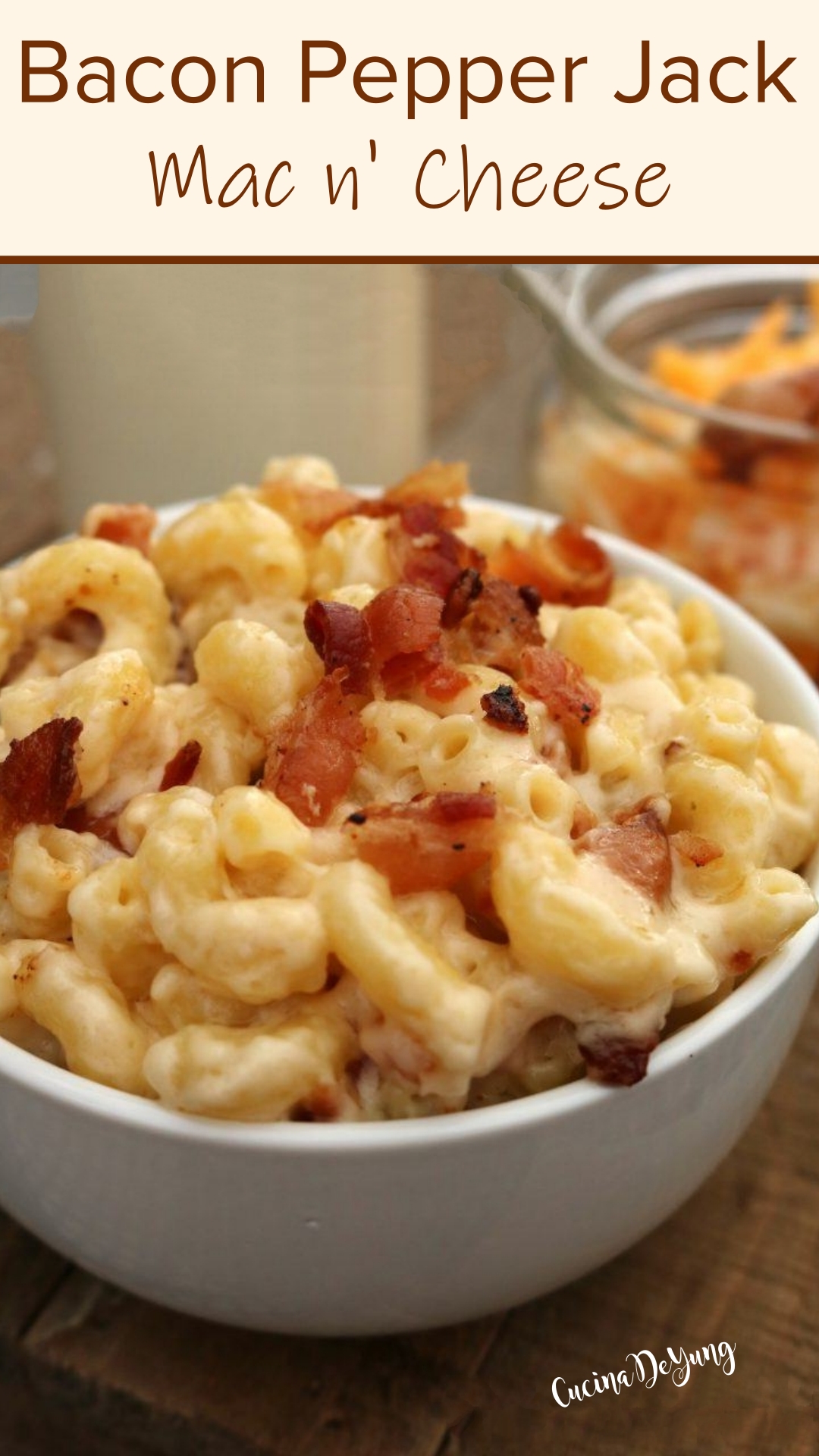 Source: sugar-n-spicegals.com