The BEST Eggnog Chocolate Bread – A flavorful eggnog quick bread perfect for Christmas breakfast!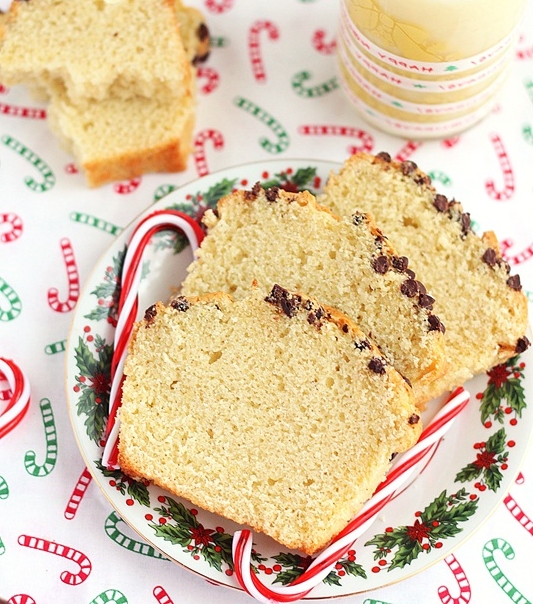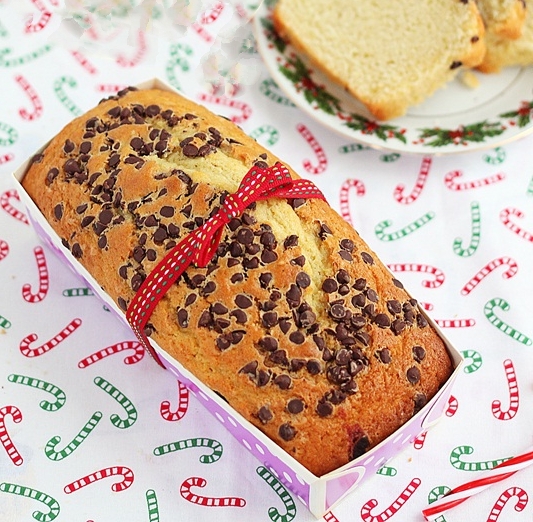 Yields: Two 7×3 Loaves
Ingredients
2 1/4 cups (270 grams) all purpose flour
2 tsp baking powder (8 grams)
1/4 tsp salt
1/4 tsp nutmeg
1 cup (200 grams) sugar
2 eggs
1 cup (240 ml) eggnog
1/2 cup (113 grams) melted butter
1 tsp vanilla extract
1/3 cup mini chocolate chips (optional)
Instructions
Preheat the oven to 350F. If you're using paper pans (like I did) there's no need to grease them. If using ceramic or metal, grease the bottom and the sides of two 7X3 baking loaf pans.
In a mixing bowl add the flour, baking powder, salt, nutmeg and sugar. Stir until combined and make a well in the middle.
In another bowl lightly beat the two eggs and mix them with the melted butter and vanilla extract.
Pour the wet ingredients over the dry ones and stir just until combined.
Pour the batter into the prepared pans, sprinkle the chocolate chips of top and bake in preheated oven for 40 minutes or until a toothpick inserted in the middle comes out clean.
Cool slightly in the pan before removing.
Enjoy!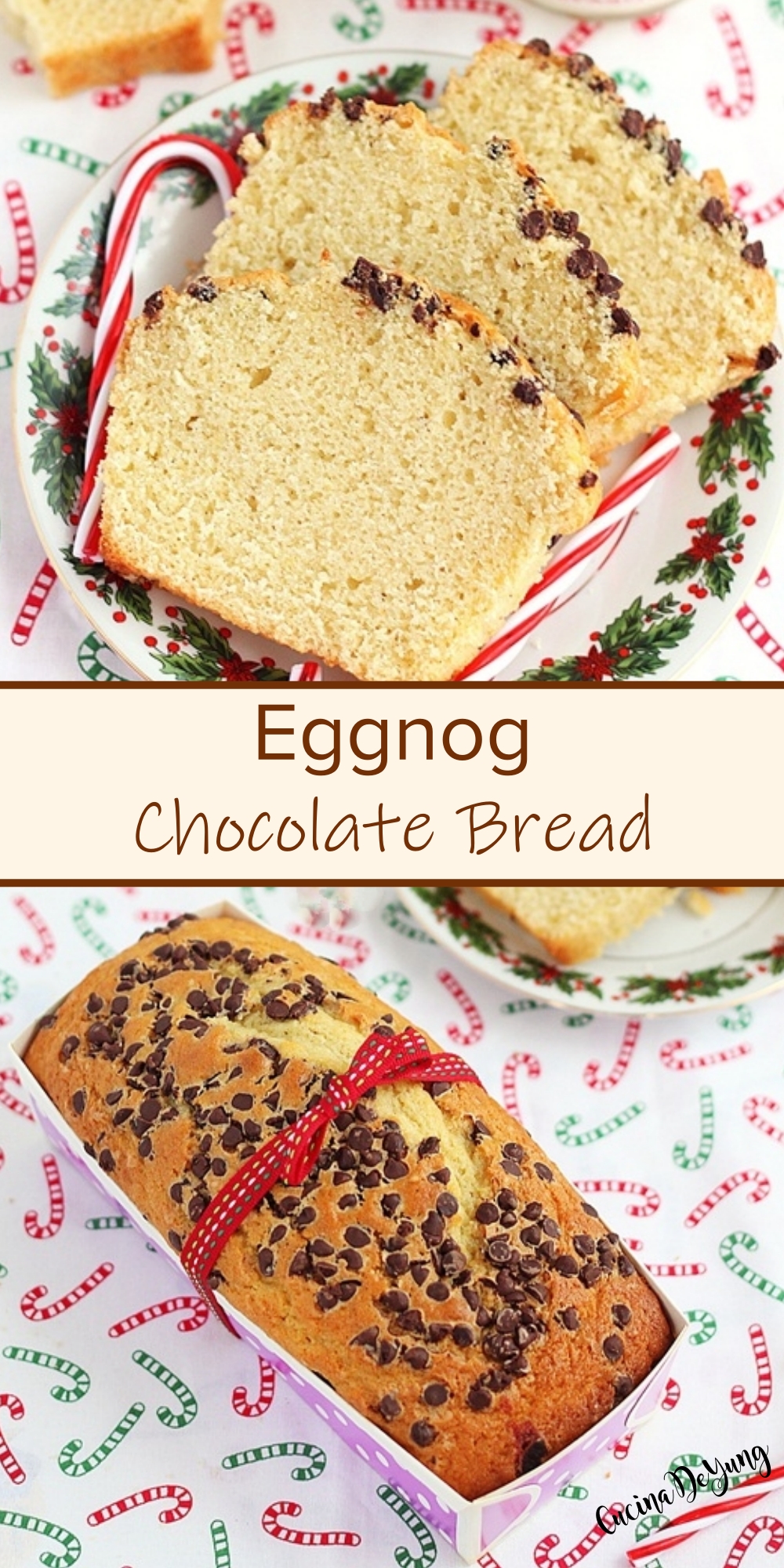 Source: atreatsaffair.com