Delicious Oatmeal Raisin Cookie Cheesecake Bites – Oatmeal raisin cookie dough pressed evenly on the bottom of the pan as a crust for the creamy, rich cheesecake and crumbled topping.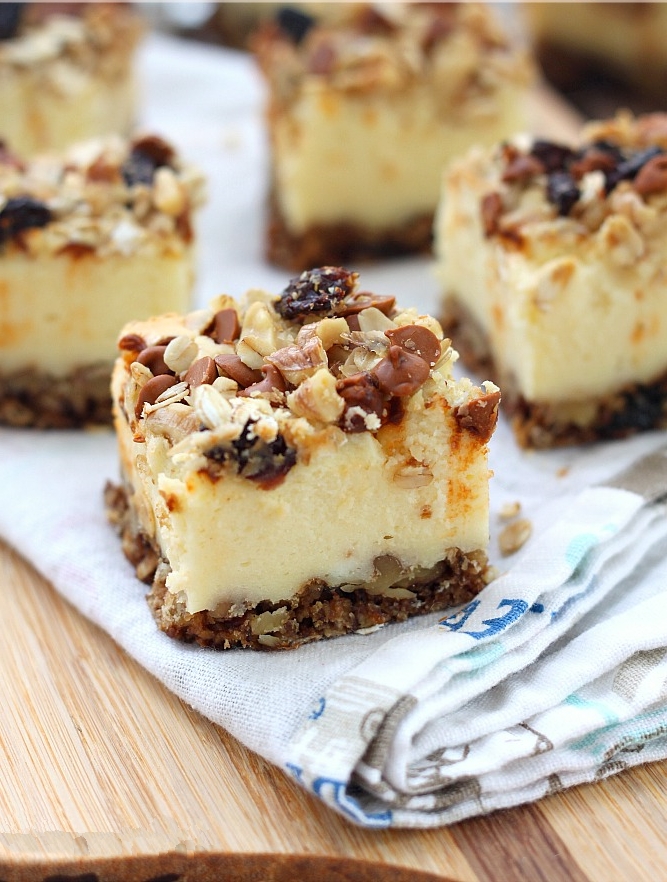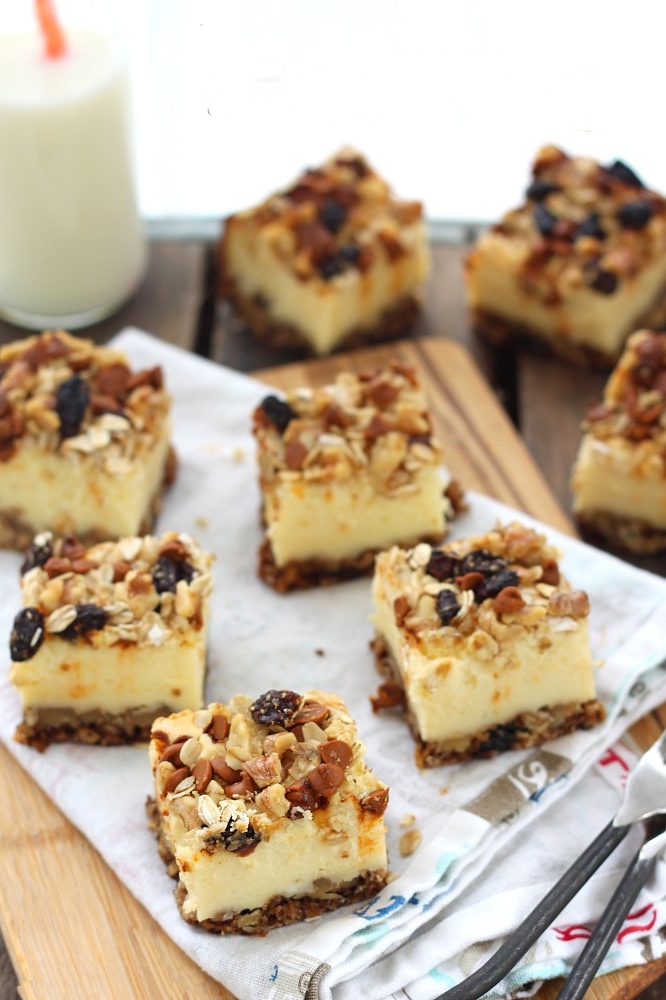 Yield: One 8×8″ baking pan (16 squares)
Ingredients
Oatmeal raisin cookie dough
3 tbsp room temperature butter
3 tbsp white granulated sugar
3 tbsp brown sugar
1 egg yolk
1/2 tsp vanilla extract
1/4 cup (30 grams) all purpose flour
1/4 tsp baking soda
pinch of salt
3/4 cup rolled oats
1/2 cup chopped raisins
3/4 cup roughly chopped walnuts
Cheesecake filling
2 X 8 oz each packages of room temperature cream cheese
1 X 14 oz can of condensed milk
1 tsp vanilla extract
2 eggs
1/3 cup (40 grams) flour
Topping
1/3 cup rolled oats
1/3 cup raisins
1/3 cup cinnamon chips
1/3 cup walnuts
Instructions
Heat the oven to 350F. Line an 8X8″ baking pan with parchment paper. Set aside.
In a mixing bowl, add the butter and sugars and cream until light and fluffy, for about 2 minutes.
Add the egg yolk and vanilla extract and mix well.
Fold in the flour, baking soda, salt and oats and stir to combine.
In the end fold in the chopped raisins and walnuts.
Using your fingers, press the oatmeal raisin cookie dough on the bottom of the prepared baking pan and bake in preheated oven for 15 minutes.
In the meantime, make the cheesecake filling.
In a clean mixing bowl add the cream cheese and condensed milk and stir to combine.
Add the eggs, vanilla extract and mix until smooth and creamy.
Fold in the flour and stir to combine.
Take the oatmeal raisin cookie crust out of the oven, without turning the oven off.
Pour the cheesecake filling over the half baked oatmeal crust.
To make the crumble topping, combine the oats, raisins, cinnamon chips and walnut pieces and sprinkle over the cheesecake layer.
Bake for an additional 50 to 60 minutes or until the cheesecake is set.
Leave to cool completely at room temperature before cutting in into 16 small squares.
Enjoy!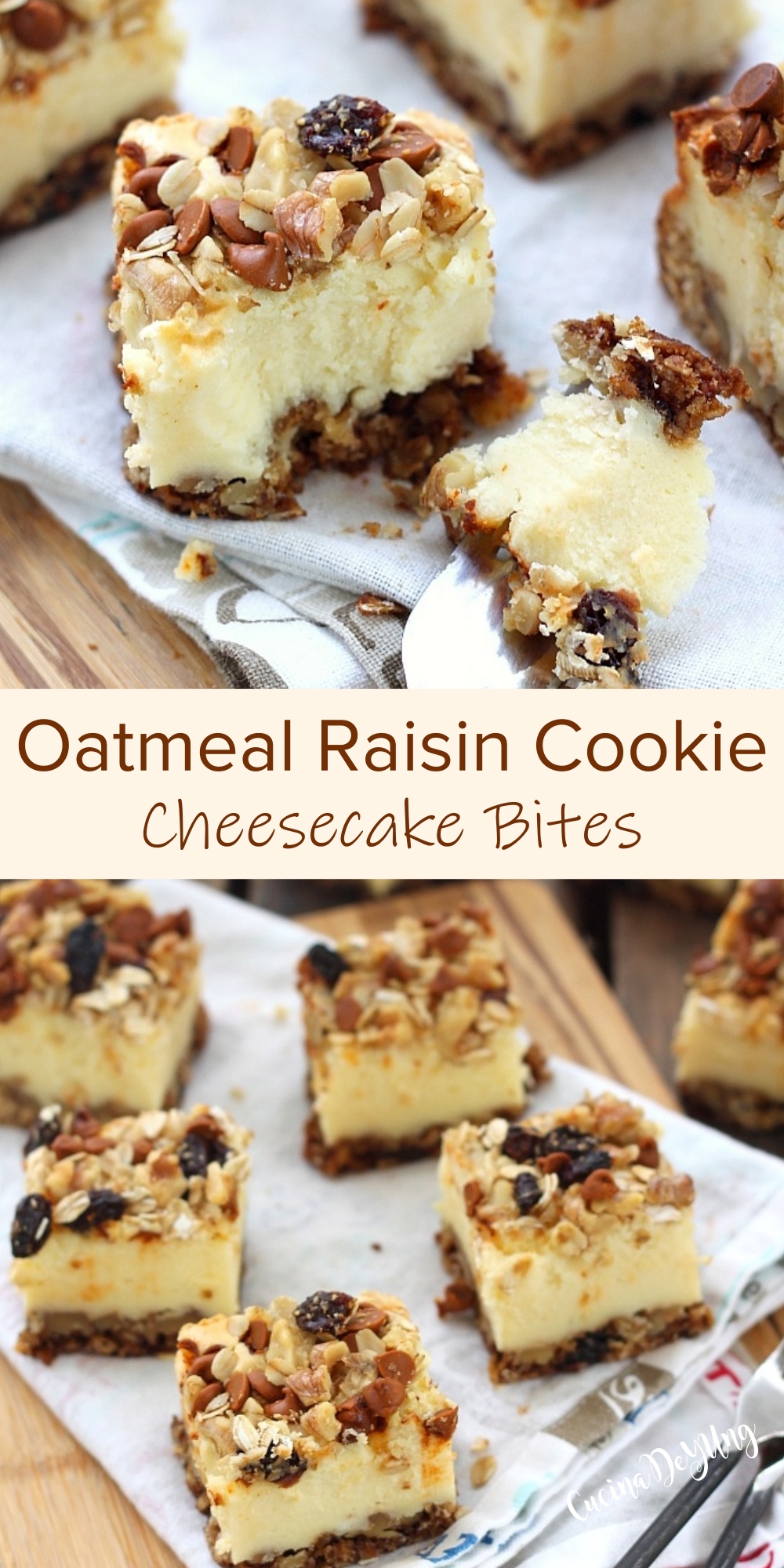 Source: atreatsaffair.com