The BEST Caramel Apple Sheet Cake – This delicious apple cake is perfectly moist and has caramel frosting infused in each and every bite! It is heavenly!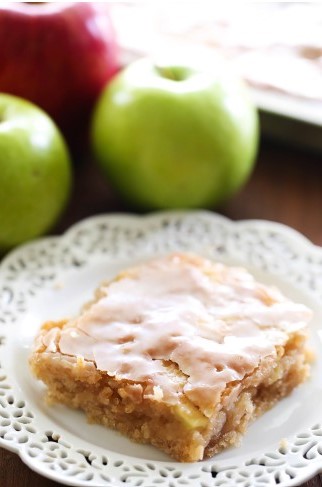 Ingredients
2 cups flour plus 2 Tablespoons flour
2 cups sugar
1 teaspoon cinnamon
½ cup butter
1 cup water
½ cup shortening
½ cup buttermilk
½ teaspoon baking soda
2 eggs
1 teaspoon vanilla
2 cups peeled and chopped green apples
FROSTING
½ cup butter
6 Tablespoons milk
3½ cups powdered sugar
½ teaspoon vanilla
⅛ cup caramel sauce (I use caramel ice cream topping)
Instructions
In a large mixing bowl, measure flour, sugar and cinnamon and stir to combine. Set aside.
In medium sauce pan combine butter, water, and shortening. Bring to a boil. After mixture reaches a boil add it to the flour mixture and stir to combine. Add buttermilk, then baking soda, then eggs, then vanilla in that order, mixing in between each addition. Stir in apples.
Pour into a 15×13 inch greased jelly roll pan.
Bake at 400 degrees F for 20 minutes, or until toothpick comes out clean from center. Let cool for about 10-15 minutes.
While cake is cooling, make frosting by combining butter, and milk in a medium mixing bowl. Microwave until butter is melted. Add powdered sugar, vanilla, and caramel sauce and stir until smooth. Pour frosting evenly over cooled cake.
Enjoy!!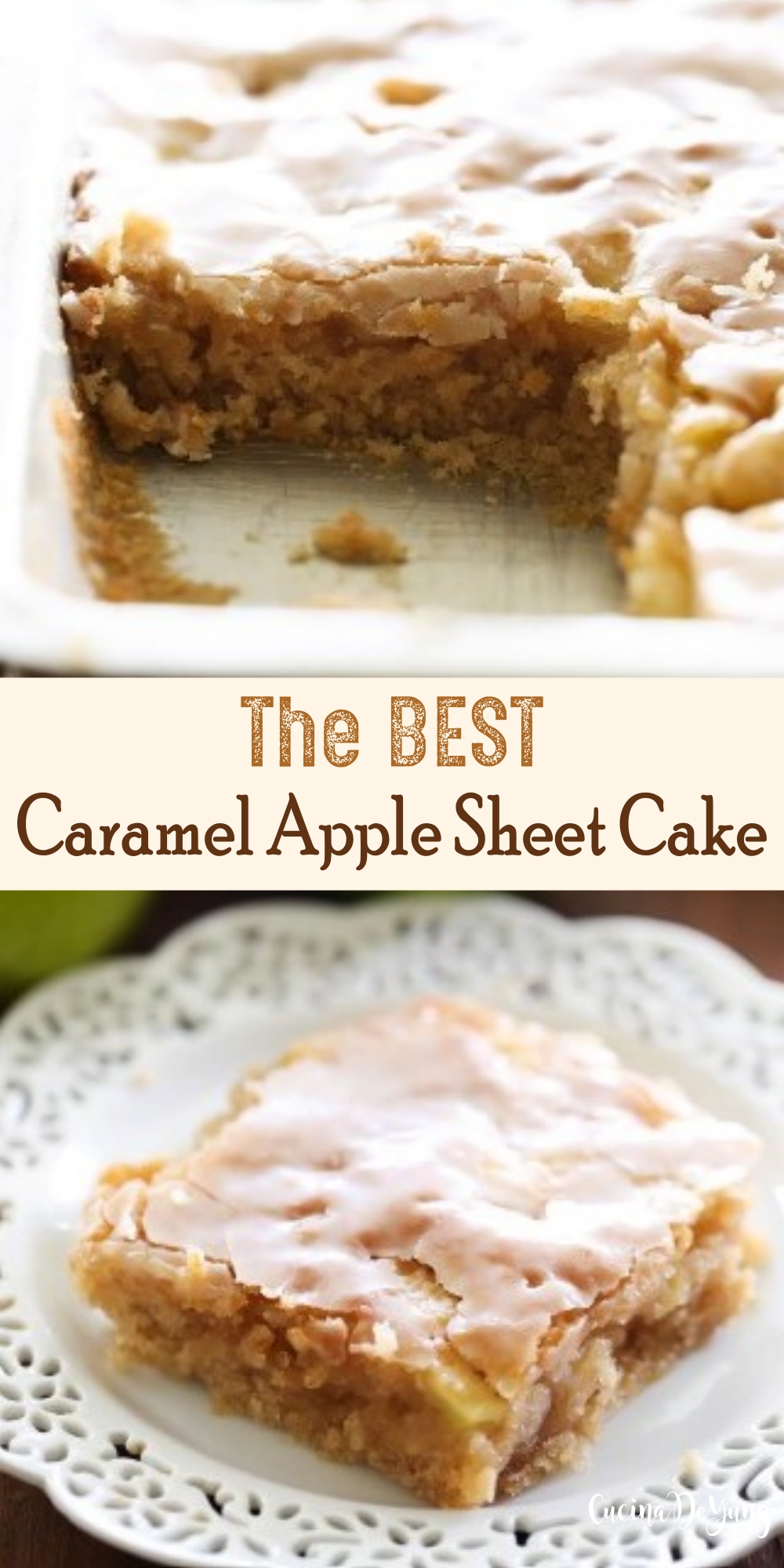 Source: chef-in-training.com