No-Bake Lemon Cheesecake Cups with Blueberry Sauce are the perfect little treat for the summer season! These delicious little bites are easy to make, yet a very impressive dessert for all occasions. You can use pre-made puff pastry shells, or make your own.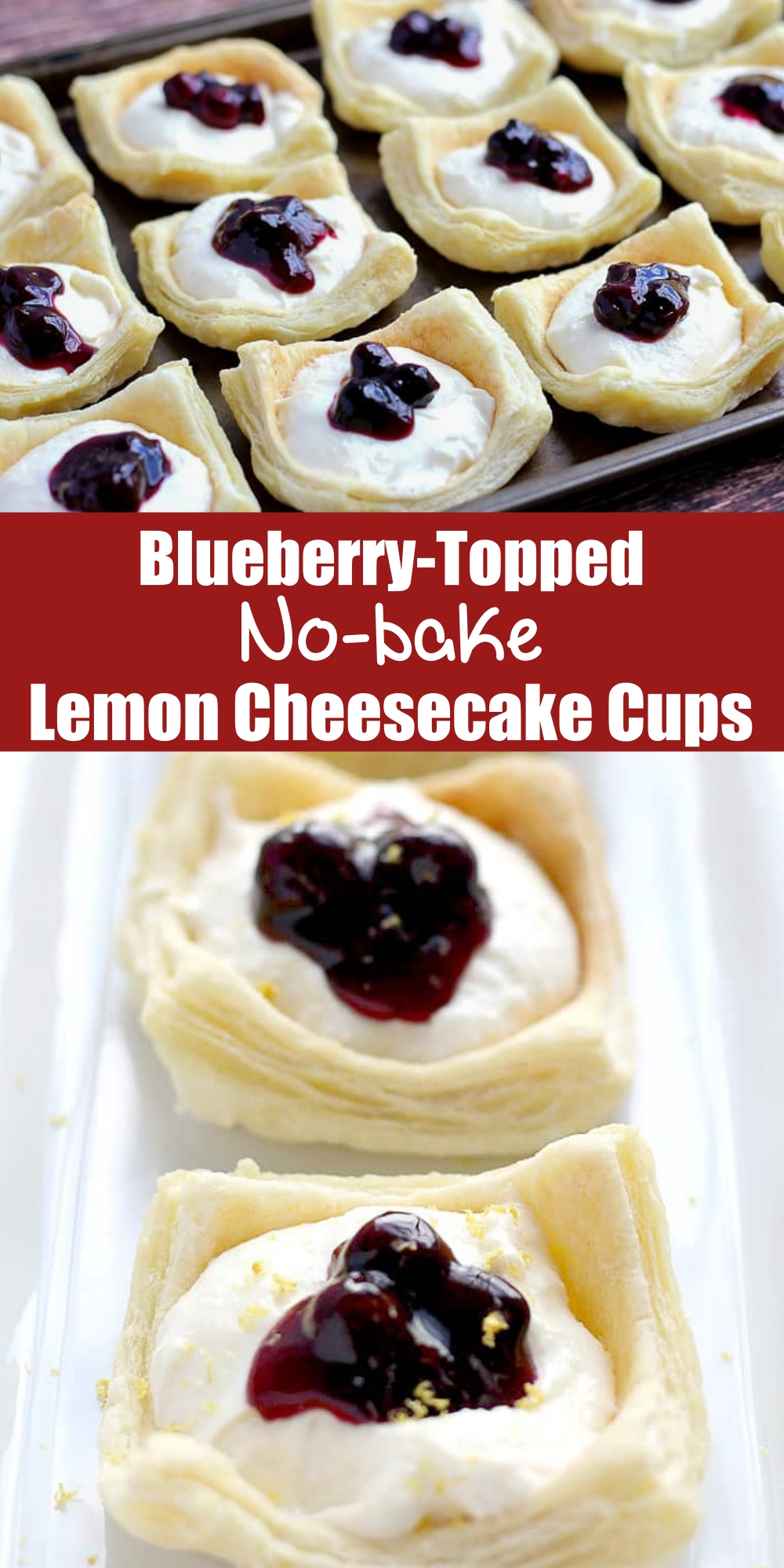 Recipe by: deliciouslittlebites.com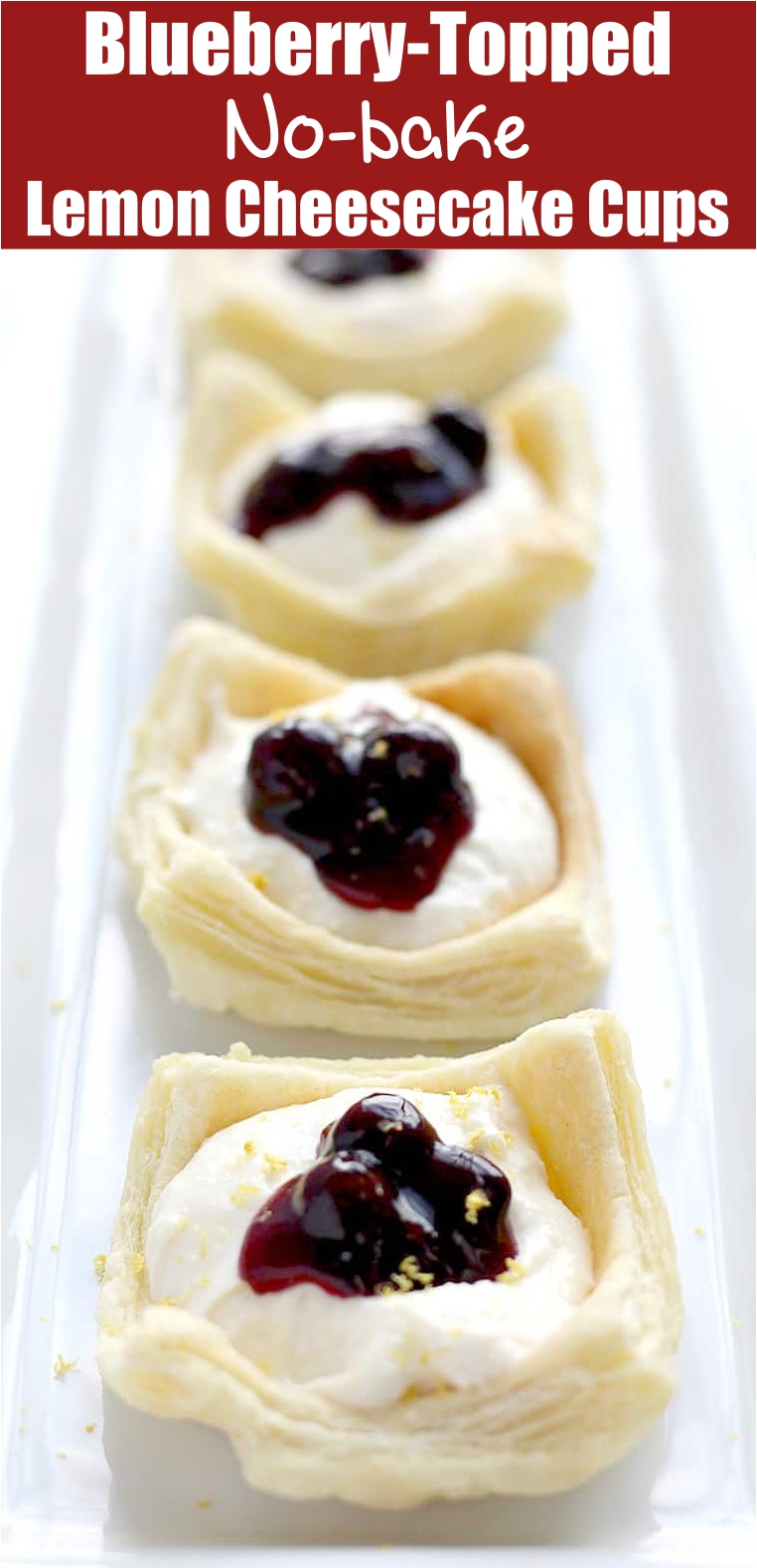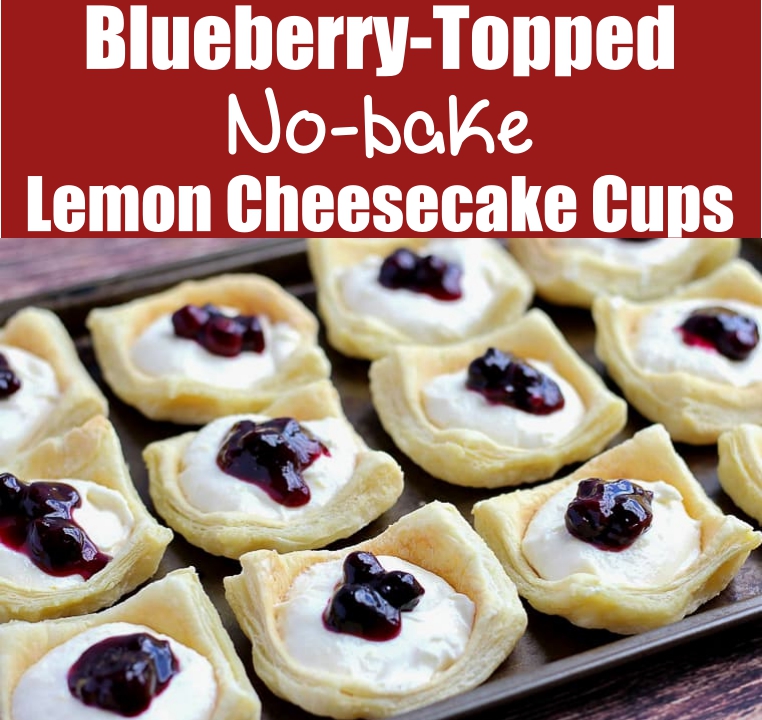 Servings: 24 cups
Ingredients
Puff Pastry Cups
24 puff pastry cups * pre-made or make your own (see notes below)
No-Bake Lemon Cheesecake
2 8 oz packages cream cheese * full fat
1 14 oz can sweetened condensed milk * full fat
1/4 cup lemon juice * freshly squeezed
1 teaspoon lemon zest
1 teaspoon vanilla extract
1 packet unflavored gelatin
Perfect Blueberry Sauce
1 cup blueberries
1/2 cup water
1/4 cup granulated sugar
1 tablespoon cornstarch mixed with 1 Tablespoon water
1/4 teaspoon vanilla extract
1 teaspoon lemon juice
Notes
Tips and Techniques for the Best No-bake Lemon Cheesecake Cups
You can make your own puff pastry cups following my How to Make Puff Pastry Cups tutorial or buy pre-made.
Bake your puff pastry cups before you begin making the cheesecake so that they can cool before they are filled.
You can also make the sauce while the cheesecake is setting, and place it in the refrigerator until it's needed.
Instructions
Puff Pastry Cups
Bake the puff pastry cups ahead of time so that they can cool. Also, set out the cream cheese at this time so it can come to room temperature for about an hour before you begin.
No-Bake Lemon Cheesecake Filling
Beat the cream cheese on low speed in an electric mixer.
Slowly add the condensed milk, lemon juice, lemon zest, vanilla extract, and non-flavored gelatin until well combined. READ MORE