Easy Breakfast Pizza with Hash Brown Crust – This delicious recipe for breakfast pizza with a hash brown crust can be made for breakfast or as an easy dinner. It is topped with bacon, ham, and cheese.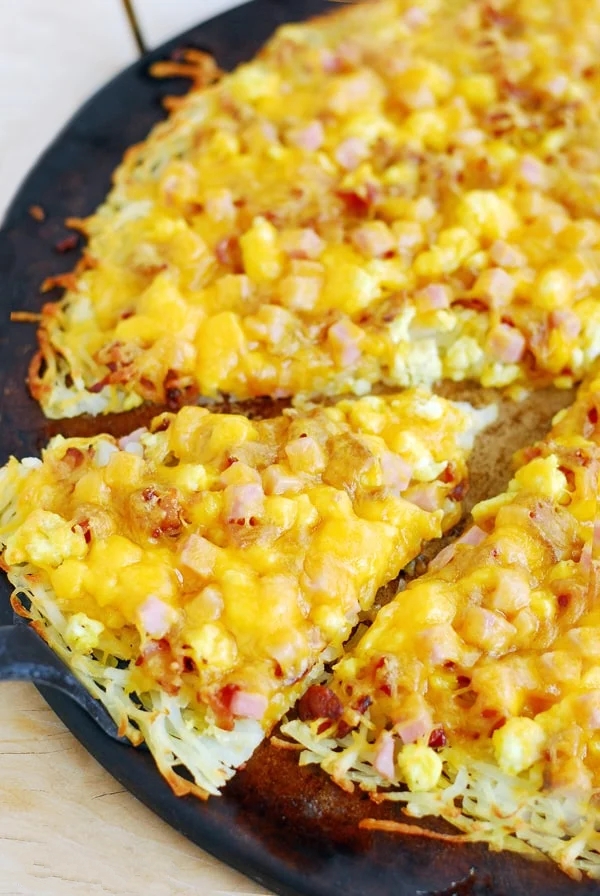 Servings: 8
Ingredients
20 oz shredded hash browns
2 tbsp butter, melted
3 eggs
8 slices bacon
1/2 cup diced ham
2 cups shredded cheddar cheese
salt and pepper, for seasoning
Instructions
Spread the hash browns out on a stoneware pizza pan and press into a crust shape.
Drizzle with two tablespoons of melted butter. Sprinkle with salt and pepper.
Bake at 425˚F for 20-25 minutes.
While the crust is baking, fry the bacon and cook the scrambled eggs.
Remove the crust from the oven and sprinkle with the scrambled eggs.
Next, crumble the bacon and sprinkle it over the eggs.
Follow the bacon with the diced ham and any other toppings your family loves such as onions, peppers or mushrooms.
Top it all with shredded cheese.
Return the breakfast pizza to the oven and bake for an additional 20-25 minutes.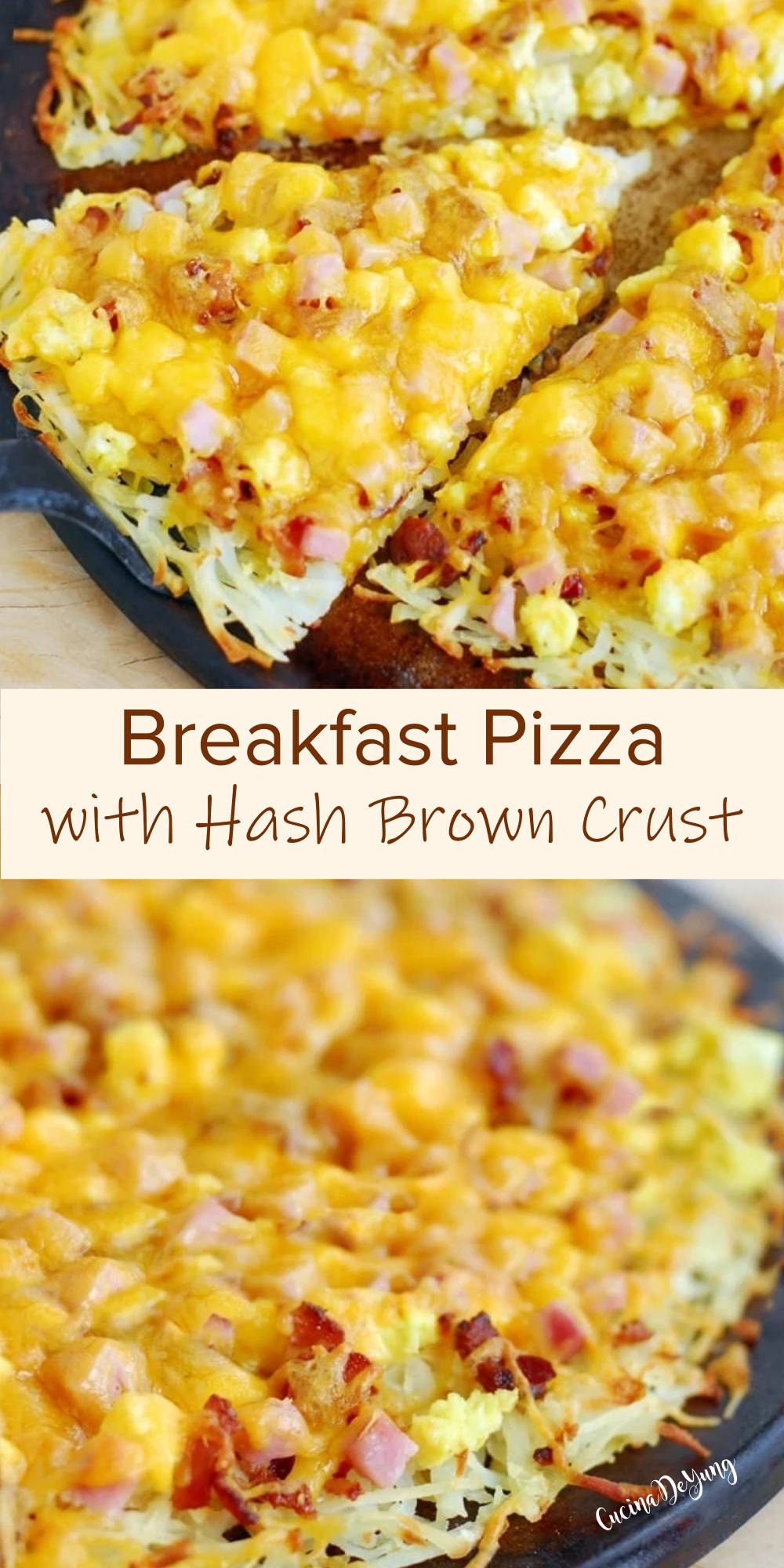 Source: thegunnysack.com