Creamy Chicken Crescent Roll Casserole is a homey and comforting classic perfect for feeding the whole family!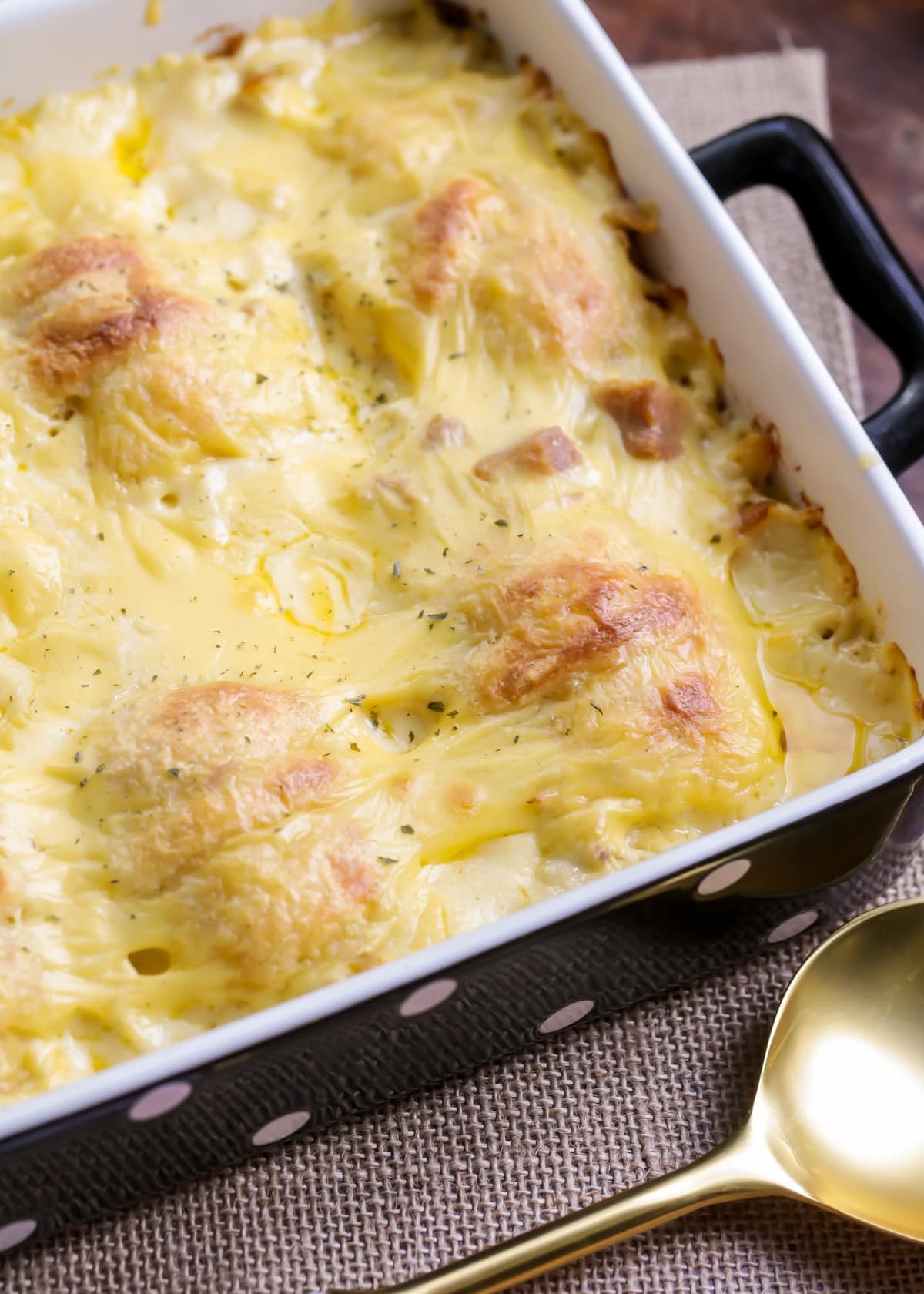 Servings: 8
INGREDIENTS
1 rotisserie chicken cut into bite size pieces
8 large crescent rolls Big and Flaky kind
2 cup cheddar cheese shredded, divided in half
10.5 oz cream of chicken soup
1 cup milk
1/2 cup sour cream
1 cup cheddar cheese shredded
salt and pepper to taste
INSTRUCTIONS
Preheat oven to 375°F degrees F. Spray a 9×13 baking dish with non-stick cooking spray.
In a large bowl, mix chicken, and 1 cup cheddar cheese.
One at a time, place crescent roll on a flat surface and add a heaping scoop of chicken mix. Roll up and pinch any openings to seal. Repeat with each roll. Set aside leftover chicken. Place rolls in a greased 9×13 baking dish and bake at 375°F for 10 minutes.
While rolls are baking, heat soup, milk, sour cream and 1 cup cheese in a pot over medium heat, stirring until cheese has melted. Keep warm on low.
After 10 minutes of baking, remove rolls from oven, pour remaining chicken mixture around the rolls, top with sauce and bake an additional 20 minutes. Remove and serve warm. Enjoy.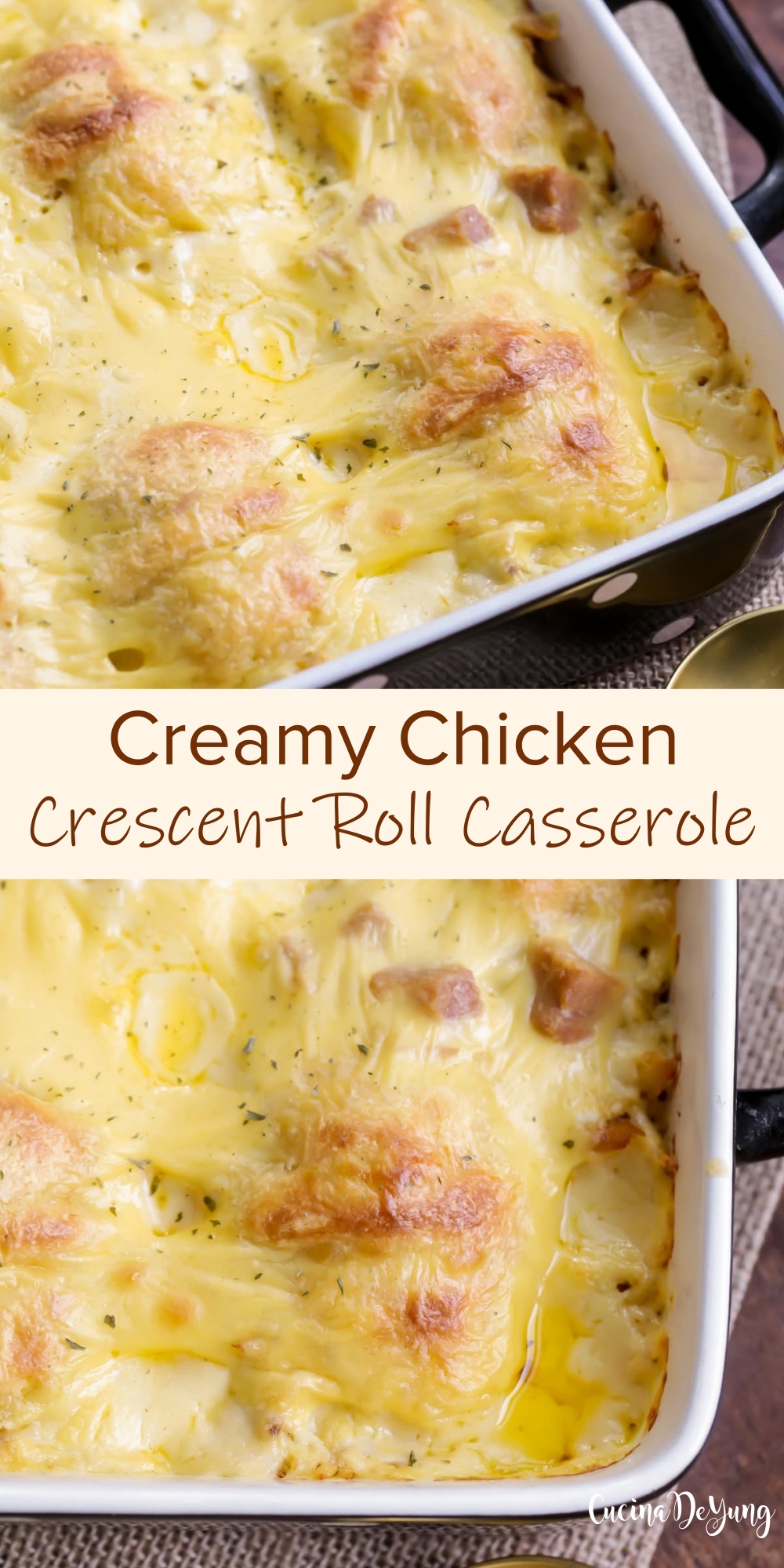 Source: lilluna.com