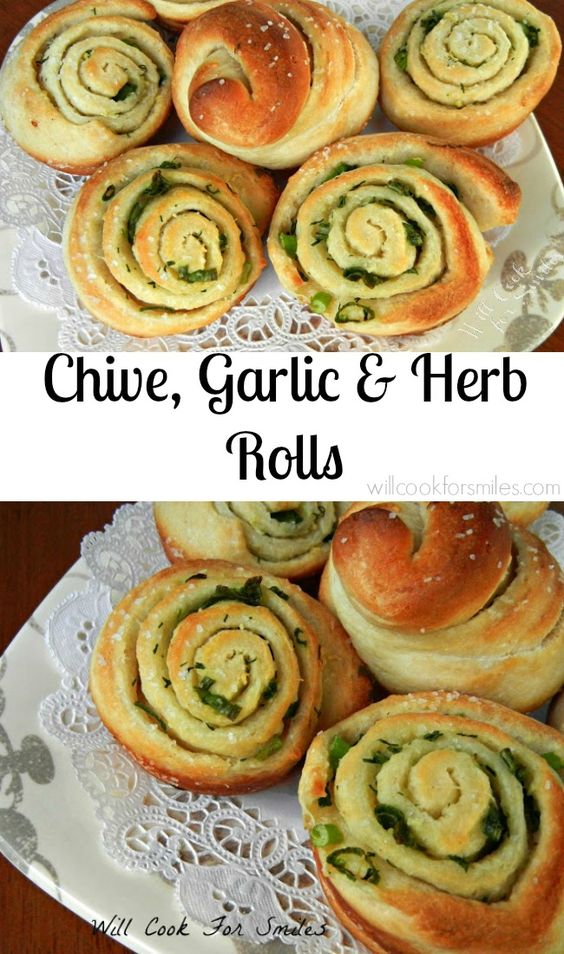 INGREDIENTS
8 oz Pillsbury Pizza Dough (not thin crust)
4 tbs unsalted butter, melted
2 large garlic cloves, minced very finely or grated
1 tbs chopped fresh chives (or green onion)
1-2 tsp coarse salt for sprinkling
Preheat the oven to 400 and grease the 6-cup muffin pan.

Combine the butter, garlic and herbs in a small bowl and mix very well.

Unroll the pizza dough and spread the butter/herb mixture evenly over the dough.

Roll the dough and cut into 6 equal parts. Place the dough rolls into a muffin pan, cut side up. Sprinkle with salt.

Bake for 18-20 minutes, until golden brown. Serve with dinner or as an appetizer!
Original recipe visit: Chive Garlic and Herb Rolls @ willcookforsmiles.com