Chocolate Pumpkin Cupcakes with Salted Caramel Buttercream Recipe – Chocolate Pumpkin Cupcakes with Salted Caramel Buttercream are a delicious new way to enjoy pumpkin desserts this holiday season! Great for Halloween and fall parties!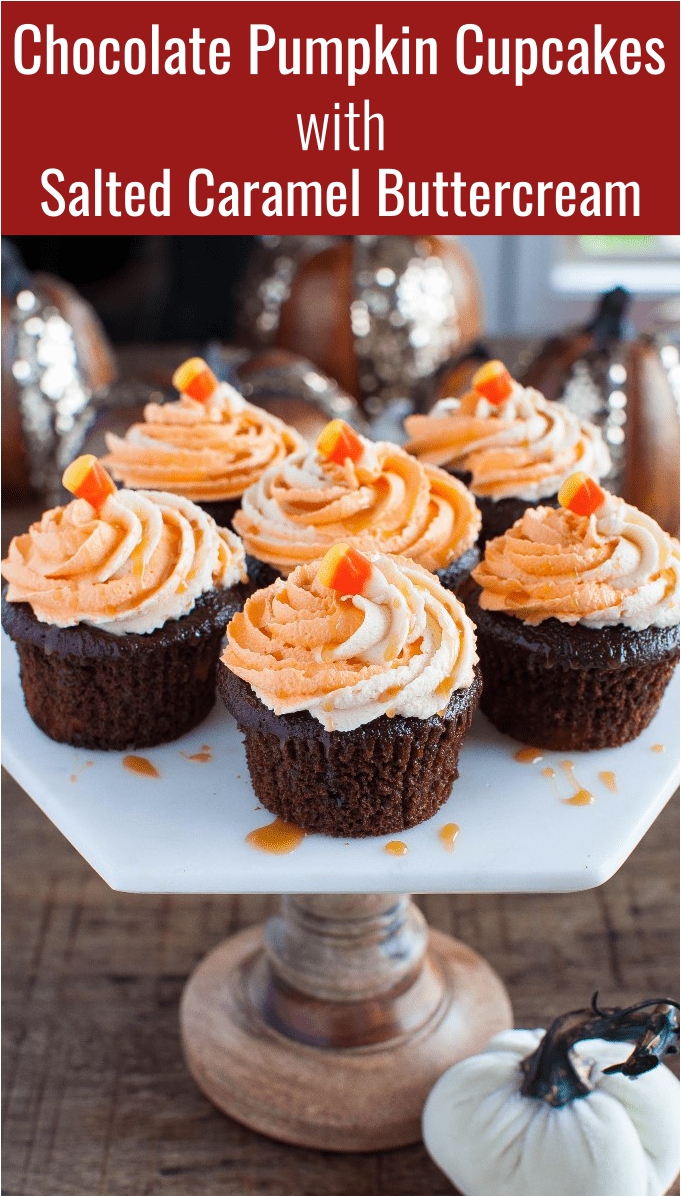 Recipe by: backforseconds.com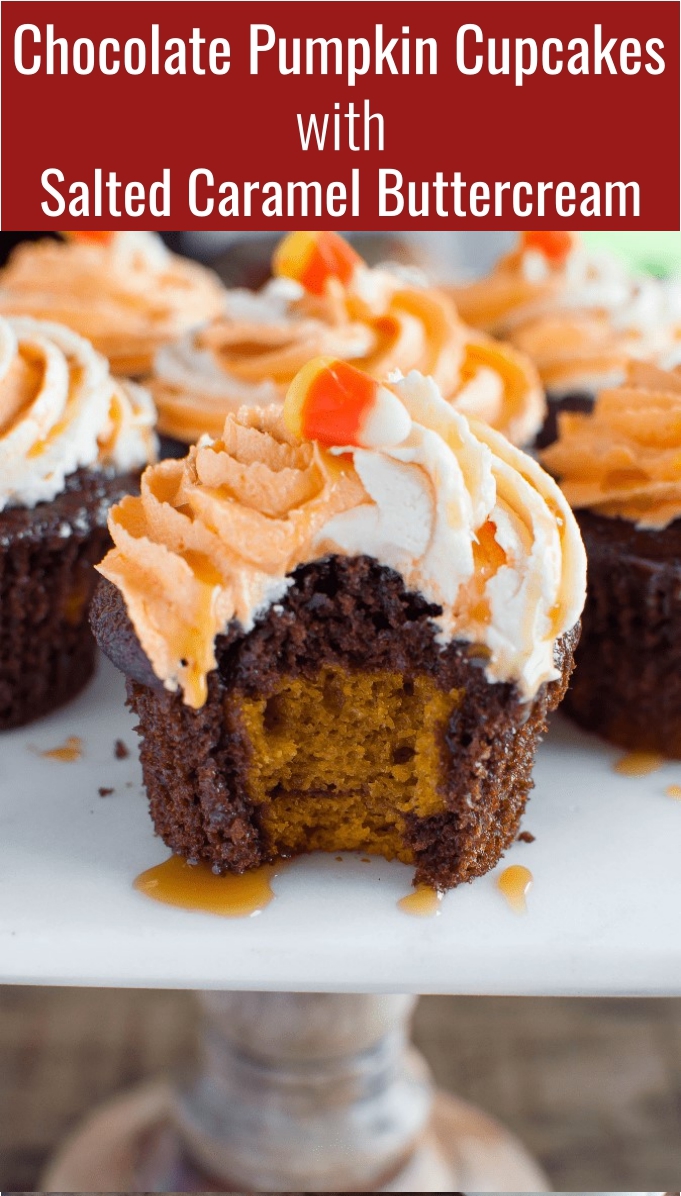 Ingredients
Chocolate Cake
1 Cup Cocoa Powder
3/4 Cups Oil
1 2/3 Cup Granulated Sugar
1/2 Cup Hot Water
1/4 Teaspoon Salt
1 Teaspoon Baking Powder
3 Eggs
3/4 Cups Buttermilk
1 2/3 Cup All Purpose Flour
Pumpkin Cake
1 1/2 Cup All Purpose Flour
1/2 Teaspoon Baking Soda
1/2 Teaspoon Baking Powder
1/2 Teaspoon Cinnamon
1/2 Teaspoon Pumpkin Pie Spice
1/4 Teaspoon Salt
1 Cup Pumpkin Puree
1/2 Cup Oil
1/2 Cup Brown Sugar
1/4 Cup Granulated Sugar
2 Eggs
1 Teaspoon Vanilla
Frosting
1 Cup Unsalted Butter (Softened)
3 Cups Powdered Sugar
1/3 Cup Salted Caramel (Or Caramel Sauce With 1/2 Tsp Sea Salt Added)
2-4 Tablespoons Milk
Orange Food Coloring
Directions
Chocolate Cake
Preheat Oven To 350
In A Mixing Bowl Beat The Cocoa, Oil, And Sugar.
Add Water, Salt, Baking Powder, And Eggs, One At A Time, Mixing After Each Addition.
Add Half Of The Milk And Half Of The Flour. Mix Well. Add Remaining Milk And Flour And Mix Until Well Incorporated. Set Aside.
Pumpkin Cake
In A Separate Bowl Whisk Together Flour, Baking Soda, Baking Powder, Spices, And Salt. Set Aside. READ MORE