(Released: Jul 12, 2017) This recipe updated on March 16, 2021.
Instant Pot Honey-Garlic Chicken Recipe – A classic take-out dish made simple in your Instant Pot®. Don't forget to pick up some fortune cookies and feel free to leave out the sriracha if sensitive to heat. Serve over rice and garnish with green onions and sesame seeds.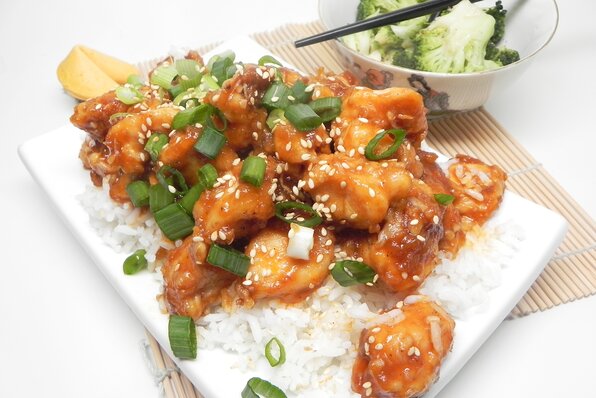 Servings: 8
Ingredients
⅓ cup honey
⅓ cup soy sauce
3 cloves garlic, minced
3 tablespoons ketchup
2 tablespoons sriracha sauce
2 pounds chicken breast, cut into 1-inch cubes
¼ cup cornstarch
2 tablespoons vegetable oil
¼ cup chicken broth
2 green onions, chopped
1 teaspoon sesame seeds, or as desired
Directions
Combine honey, soy sauce, garlic, ketchup, and sriracha sauce in a bowl; mix well and set aside.
Place chicken pieces in a large bowl, add cornstarch, and toss to combine.
Turn on a multi-functional pressure cooker (such as Instant Pot®) and select the Saute function. Add oil until hot. Add 1/2 the chicken and cook for 3 minutes. Flip and cook 2 more minutes. Transfer chicken to a plate and repeat with remaining chicken. Pour chicken broth into the empty Instant Pot® and cook for 2 minutes, scraping up the brown bits with a wooden spoon to deglaze the pot. Turn Instant Pot® off. Return chicken to the pot and pour honey mixture on top. Stir to coat with sauce.
Close and lock the lid. Select high pressure according to manufacturer's instructions; set timer for 2 minutes. Allow 10 minutes for pressure to build.
Release pressure carefully using the quick-release method according to manufacturer's instructions, about 5 minutes. Unlock and remove the lid. Serve chicken sprinkled with green onions and sesame seeds.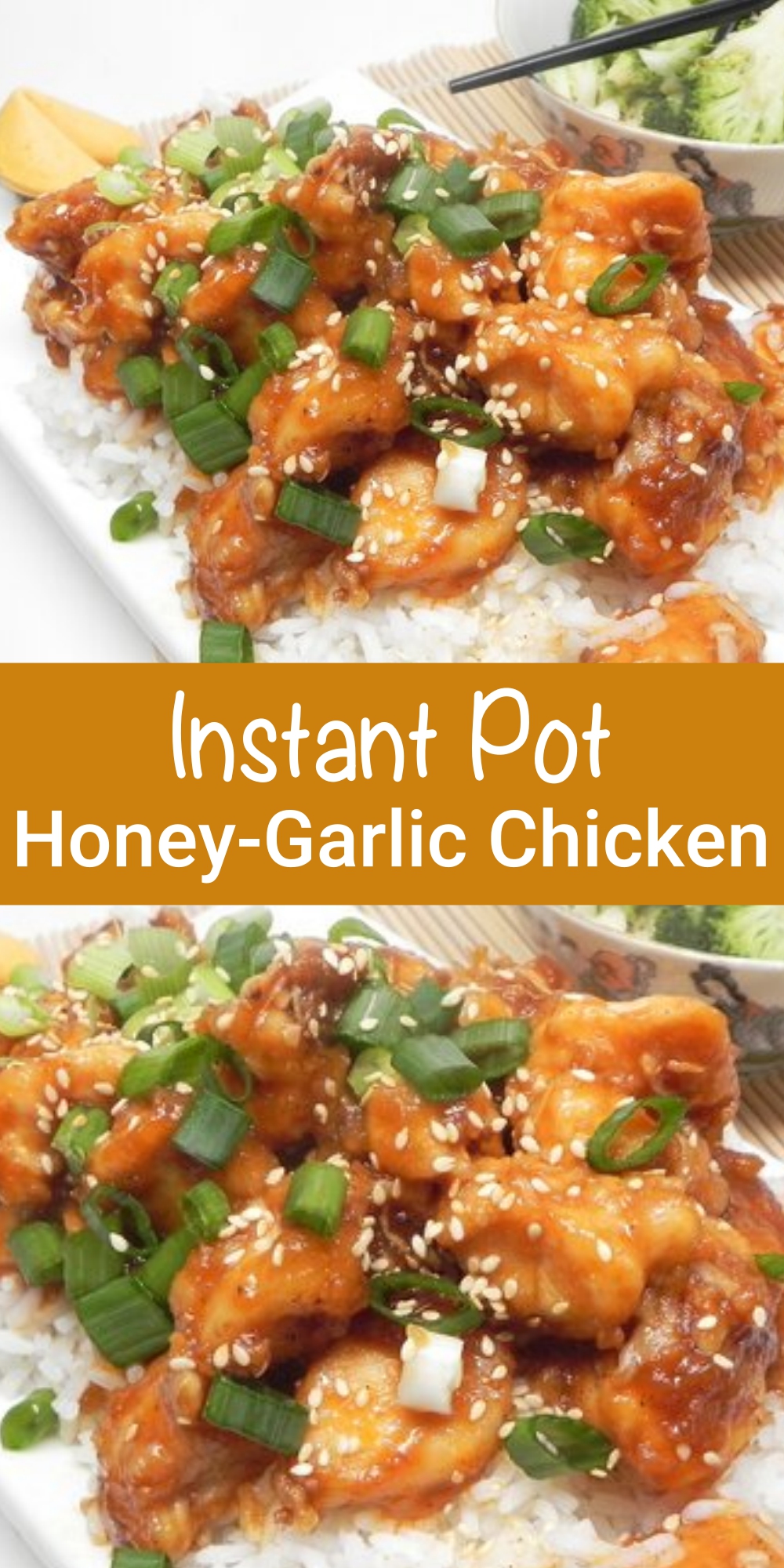 Recipe by: allrecipes.com