Delicious Beefy Pasta Casserole – This beefy pasta casserole is a super easy one pan ground beef dish that's filled with peppers, onions, and wonderful flavors your family will love!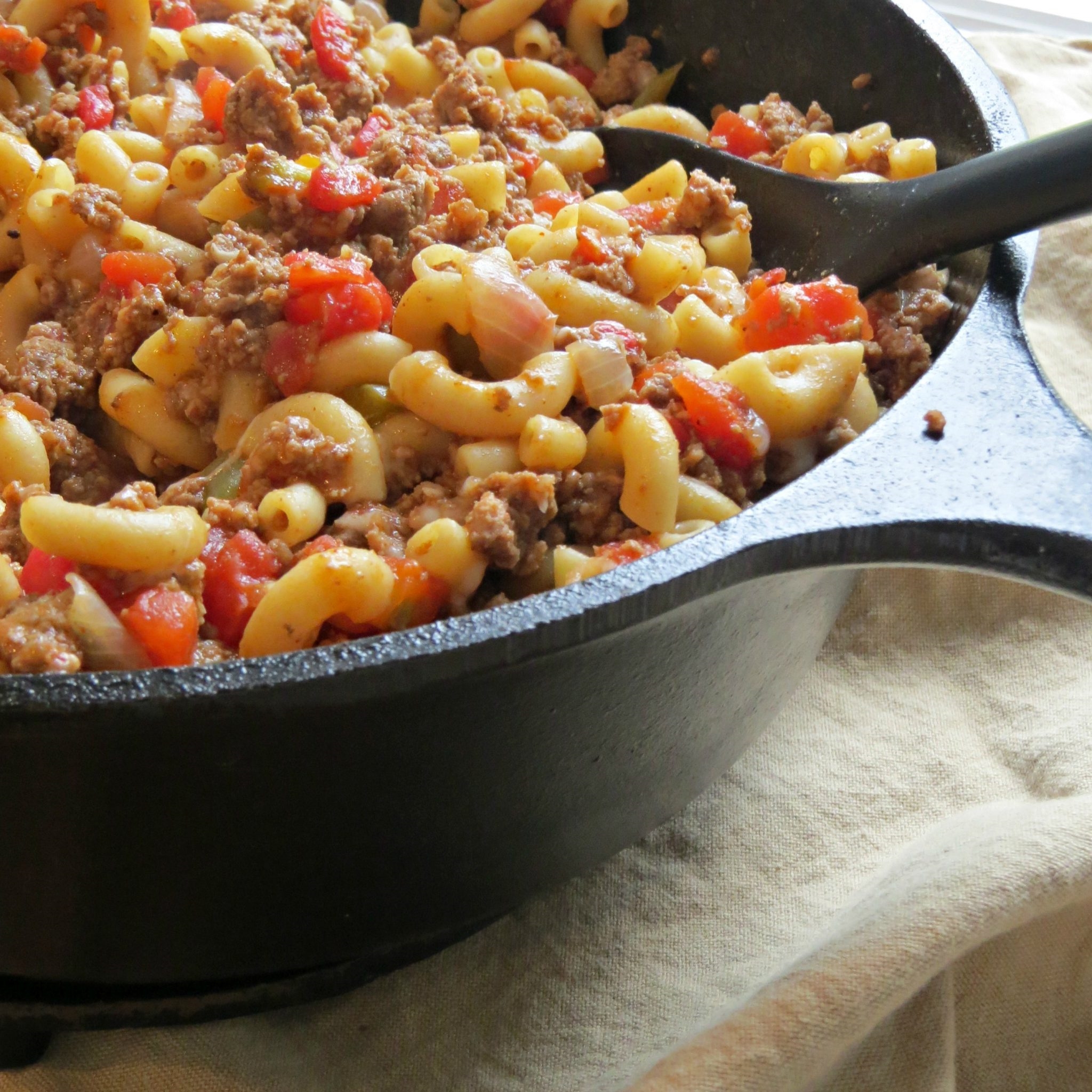 Ingredients
2 pounds of ground beef
1 large onion, chopped
1/2 green bell pepper, chopped
3 cans of diced tomatoes
2 tsp. chili powder
1/2 tsp. sugar
2 cups uncooked elbow macaroni
1 cup mozzarella cheese, shredded
salt and pepper, to taste
Instructions
Saute bell pepper and onions in a little oil, then add ground beef.
Cook until no longer pink and drain.
Add tomatoes, chili powder, sugar, and salt and pepper.
Bring to a boil, then reduce heat and simmer for 3-5 minutes.
Stir in the macaroni noodles and cover, simmering until pasta is tender.
Sprinkle with mozzarella cheese before serving. Enjoy!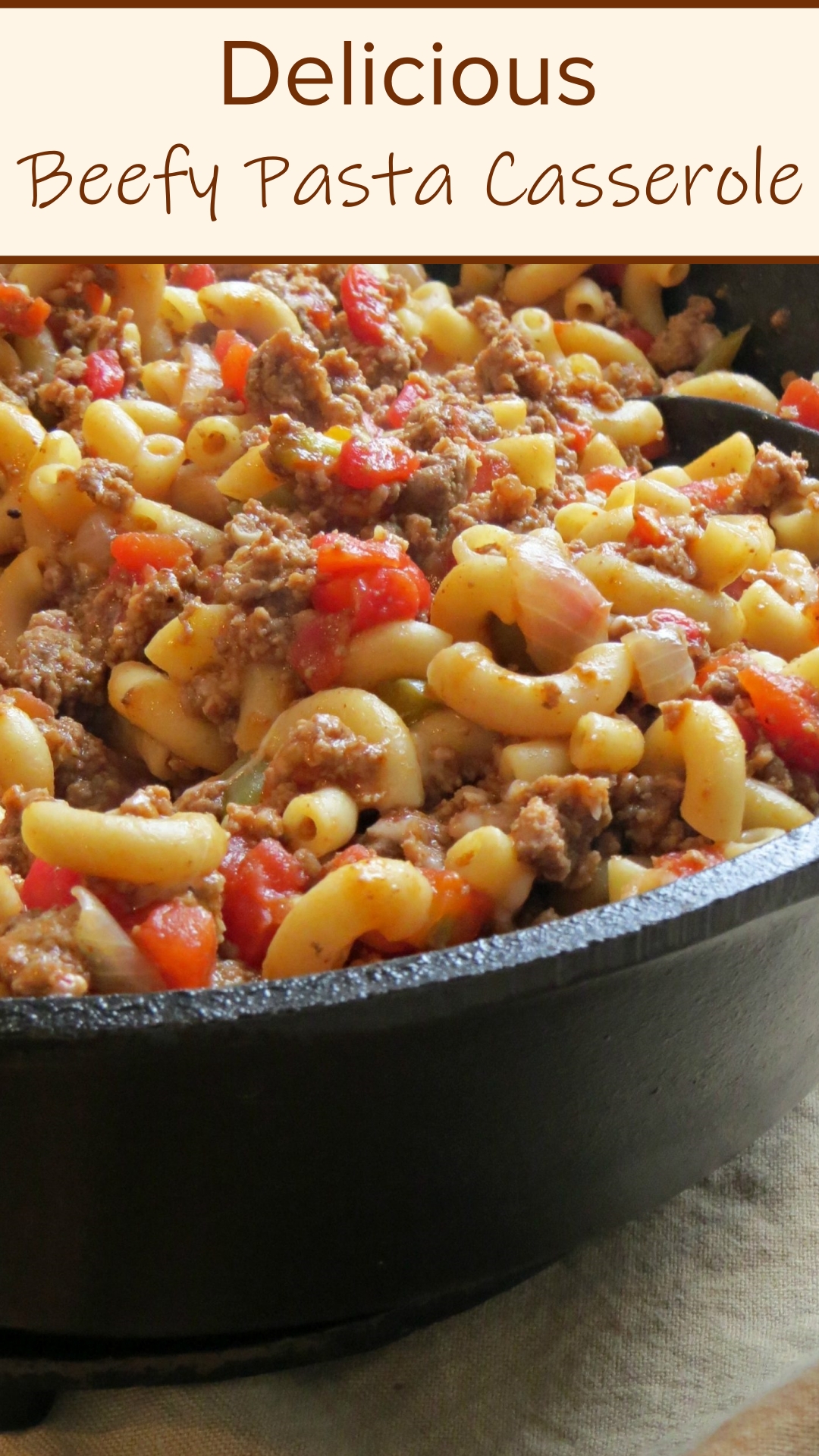 Source: writtenreality.com