Delicious Tomato & Shrimp Curry – Juicy, succulent shrimp, cooked gently in a tomato base, spiced with aromatic shallots, ginger, and garlic, along with Sweet & Spicy Curry Powder. All those wonderful flavors meld in the hot skillet to achieve that sweet, tanginess with a hint of spice.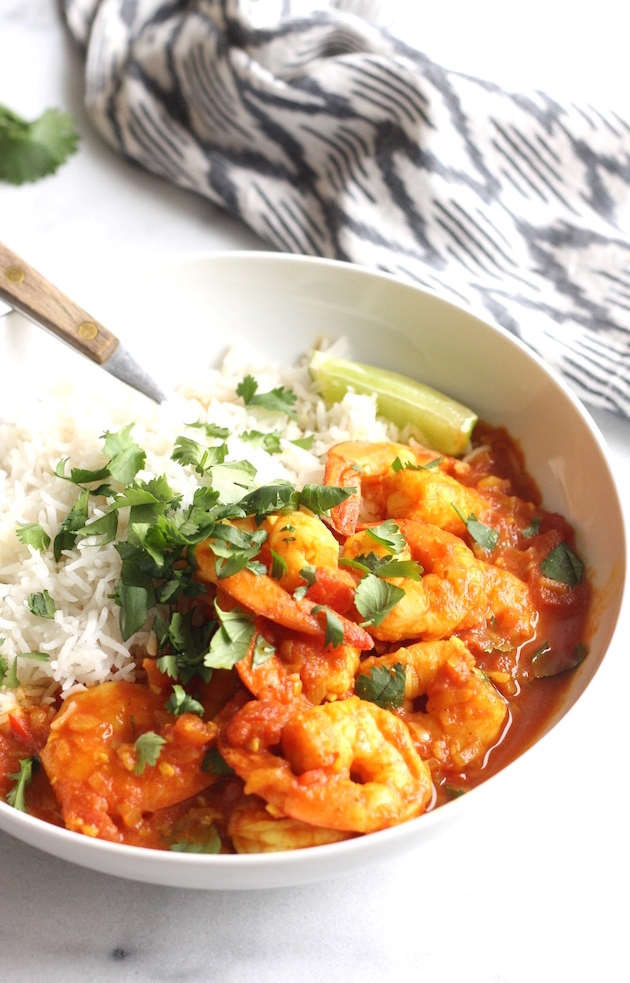 Servings: 4
Ingredients:
2 tbsp coconut oil
2 shallots – minced
4 cloves of garlic – minced
1 tbsp freshly grated ginger
1 red serrano or jalapeno chili pepper – finely chopped (optional)
2 tsp to 1 tbsp of Sweet & Spicy Curry Powder
1 can of diced tomatoes (28oz) – I used Muir Glen Organic brand
2 tsp raw sugar
2 tsp apple cider vinegar
2 tsp Worcestershire sauce
1.25 lb of jumbo raw shrimp, peeled and deveined
1/4 cup water
Salt to taste, if desired
Lime juice
A handful of fresh cilantro

Directions:
In a large skillet, heat oil until hot. Add in shallots, and sauté for a minute until it begins to brown. Add in garlic, ginger, and chili pepper (if using), and cook for another minute. Add in our Sweet & Spicy Curry Powder, stir well, and continue to sauté for another 30 seconds. Add in the tomatoes, followed by the sugar, vinegar and Worcestershire sauce. Cook over medium-high heat for a minute. Then simmer for 6-8 additional minutes, stirring occasionally, until the tomatoes are cooked down and begin to thicken. Have a quick taste. Adjust any seasonings, if desired.
Add in the shrimp, and stir to coat well.  Then pour in the water, and cook over medium-high heat for about five minutes, until shrimp turns opaque.  Season with salt if desired. Squeeze in some lime juice. Remove from heat. Garnish with cilantro. Serve with basmati rice or naan bread, along with yogurt and salad (and coconut chutney if you have it).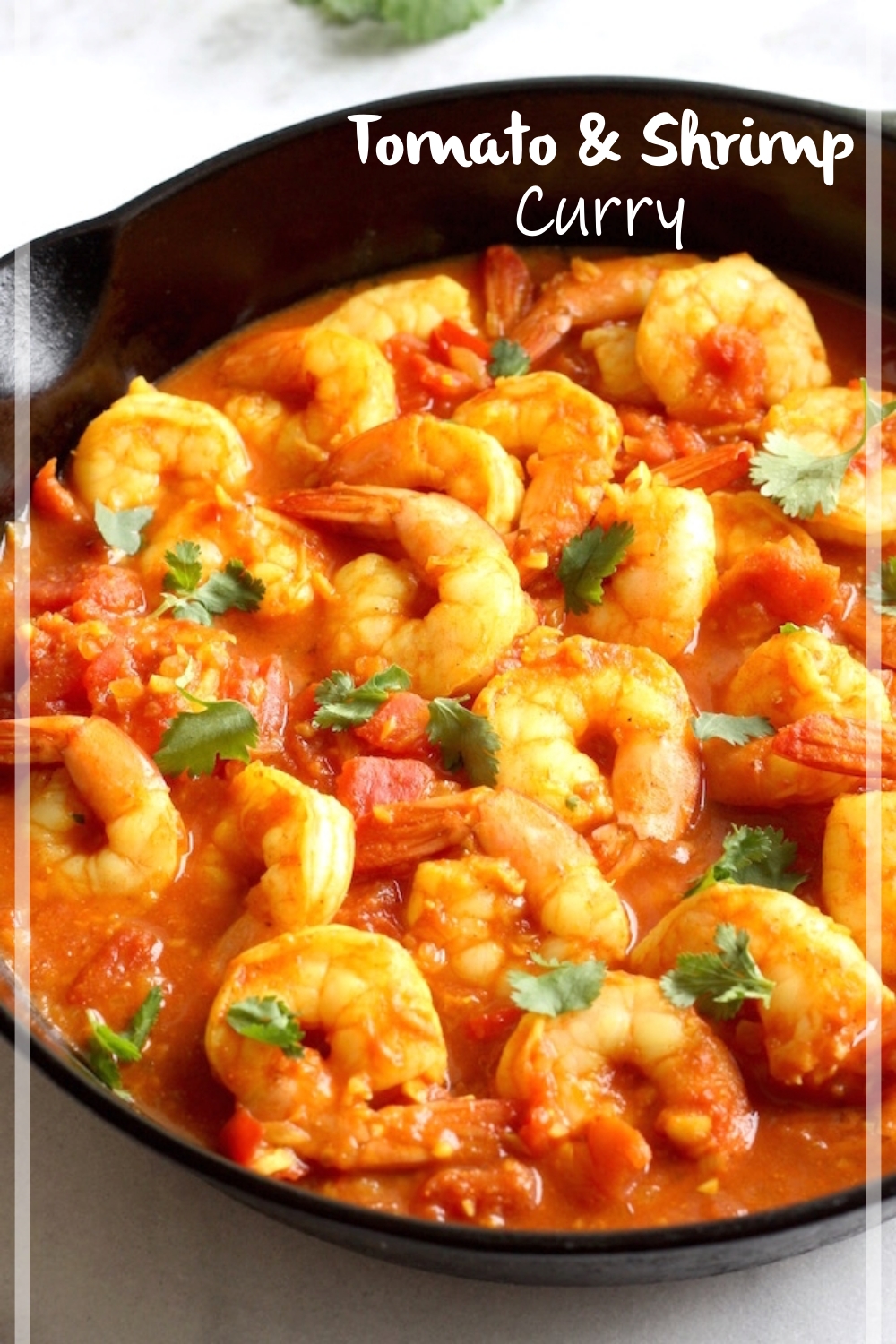 Source: blog.seasonwithspice.com