The BEST Garlic Butter Salmon in Foil Recipe – Easiest tin foil dinner! Simply bake right in your foil packet. Quick, easy, and effortless with seriously zero clean-up!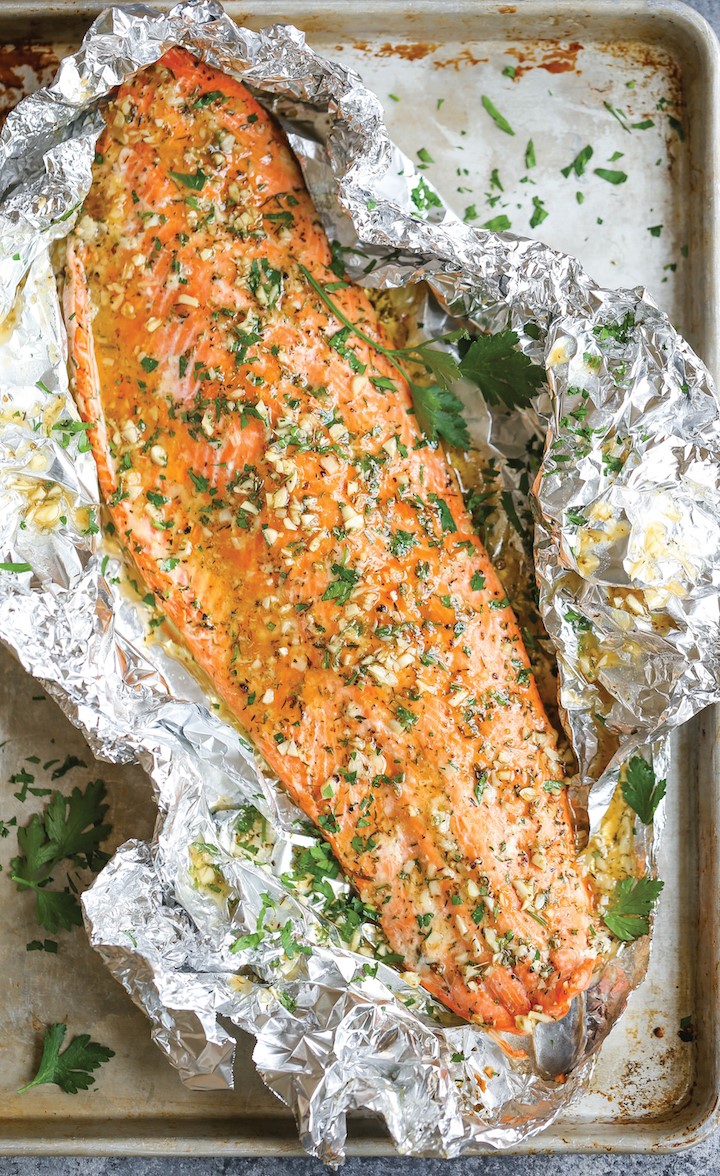 Servings: 4
INGREDIENTS
½ cup unsalted butter, melted
1 tablespoon brown sugar
1 tablespoon lemon juice
3 cloves garlic, minced
½ teaspoon dried oregano
½ teaspoon dried thyme
½ teaspoon dried rosemary
Kosher salt and freshly ground black pepper, to taste
2 pounds salmon
2 tablespoons chopped fresh parsley leaves
INSTRUCTIONS
Preheat oven to 375 degrees F. Line a baking sheet with foil.
In a small bowl, whisk together butter, brown sugar, lemon juice, garlic, oregano, thyme, rosemary, salt and pepper, to taste.
Place salmon onto prepared baking sheet and fold up all 4 sides of the foil. Spoon the butter mixture over the salmon. Fold the sides of the foil over the salmon, covering completely and sealing the packet closed.
Place into oven and bake until cooked through, about 15-20 minutes.
Serve immediately, garnished with parsley, if desired.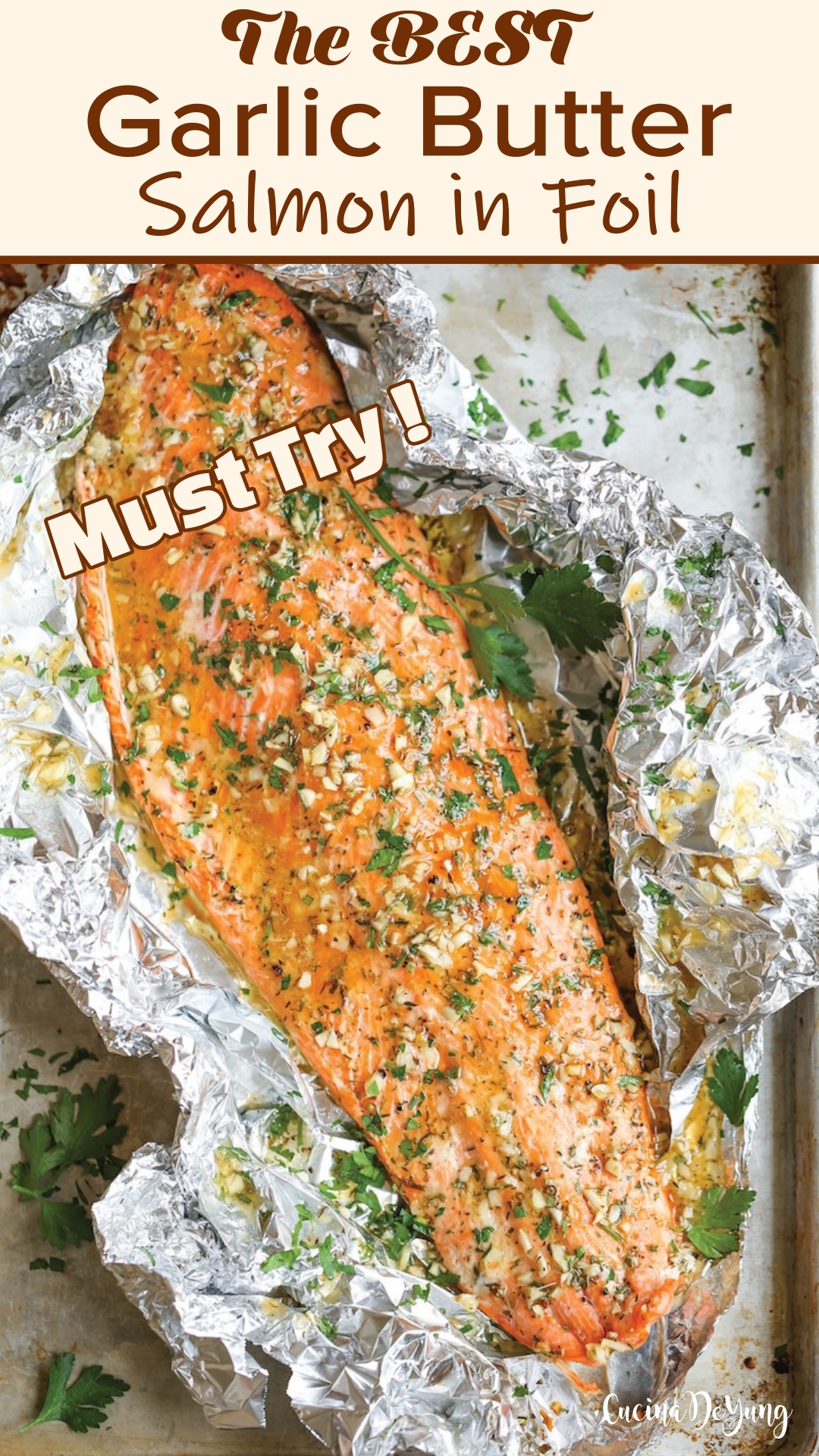 Source: damndelicious.net