The BEST Loaded Cauliflower Bites – Smothered in cheese and bacon, are a low-carb alternative to loaded potato skins or french fries, yet taste equally delicious. This flavorful appetizer has only 4 grams of net carbs per serving making it a great option for those following a keto diet, as well.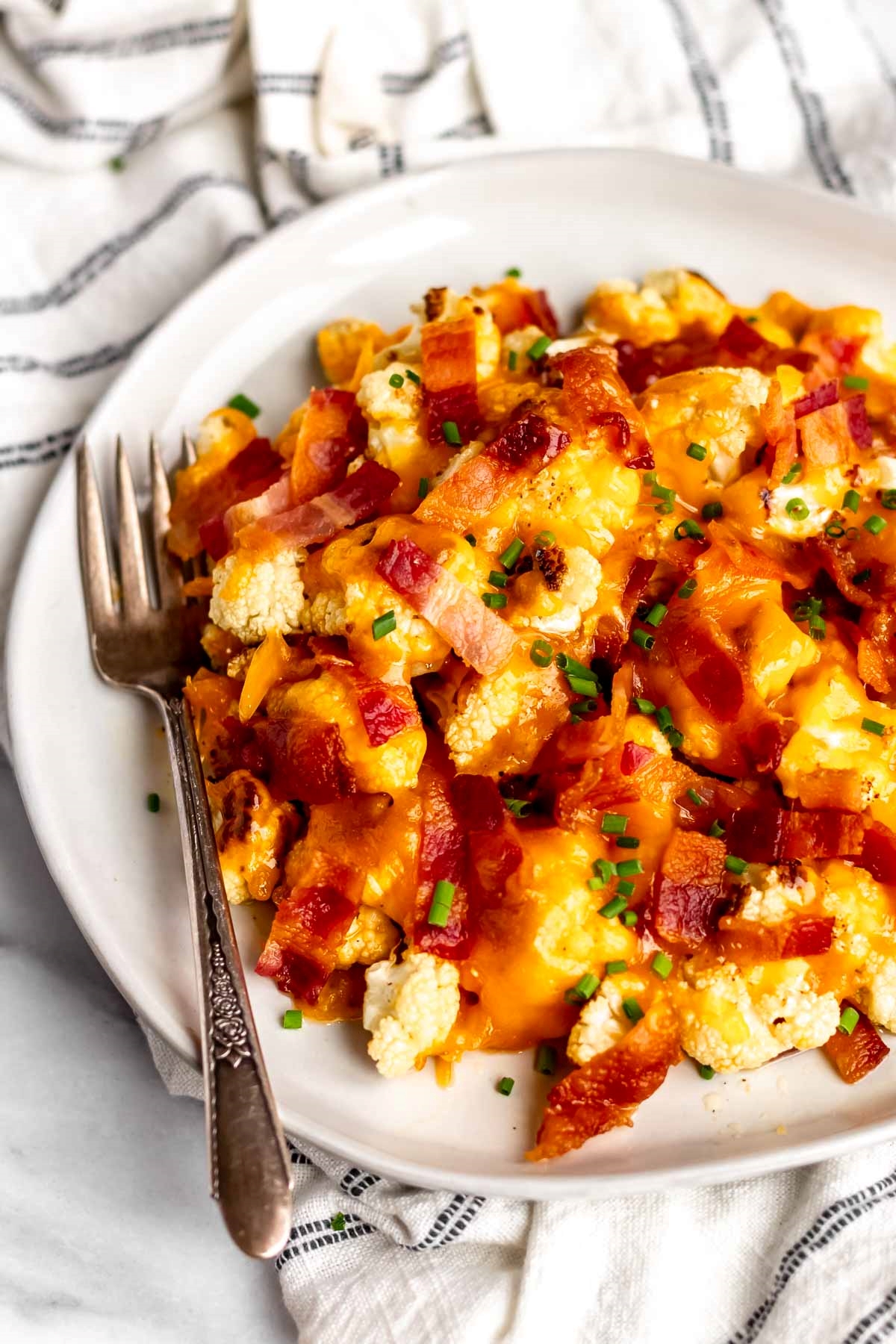 Servings: 4
Ingredients
1

 

tablespoon

 

extra virgin olive oil

1

 

head

 

cauliflower

 

(cut into bite size pieces)

1/2

 

teaspoon

 

salt

1/4

 

teaspoon

 

pepper

1 

cup

 

cheddar cheese

 

* shredded)

4

 

slices

 

bacon

 

(cooked and crumbled)

2

 

green onions 

(or chives, sliced thin, optional)
Instructions
Preheat your oven to 425°F.

Add the cauliflower pieces to a medium bowl with the olive oil and toss to coat.

1 tablespoon extra virgin olive oil,

1 head cauliflower

Spread the cauliflower out onto a baking sheet and season with the salt and pepper.

1/2 teaspoon salt,

1/4 teaspoon pepper

Roast for 15-20 minutes, or until fork tender.

Remove the baking sheet from the oven and push all of the cauliflower into a pile in the center.

Cover the cauliflower with the cheddar cheese and bacon.

1 cup cheddar cheese,

4 slices bacon

Return the cauliflower to the oven and bake for an additional 3-5 or until the cheese is melted.

Remove from the oven and top with sliced green onions or chives.

Serve with a side of Ranch dressing or sour cream, if desired.
Notes
Tips & Techniques
It is highly recommended to shred the cheese from a block rather than using pre-shredded bagged cheese.
Line the bottom of your baking sheet with aluminum foil or aSilpat mat to make cleaning up much easier.
You can steam the cauliflower until fork tender, rather than roasting, if you prefer. You will still need to use the oven for the second half of the recipe.
If you are following a strict keto diet, make sure that if you decide to use Ranch dressing, it is keto-approved.
Use a fork. These Loaded Cauliflower Bites come close to loaded potato skins in a lot of ways, but are not quite what I would call "finger food" unless you don't mind getting a little messy.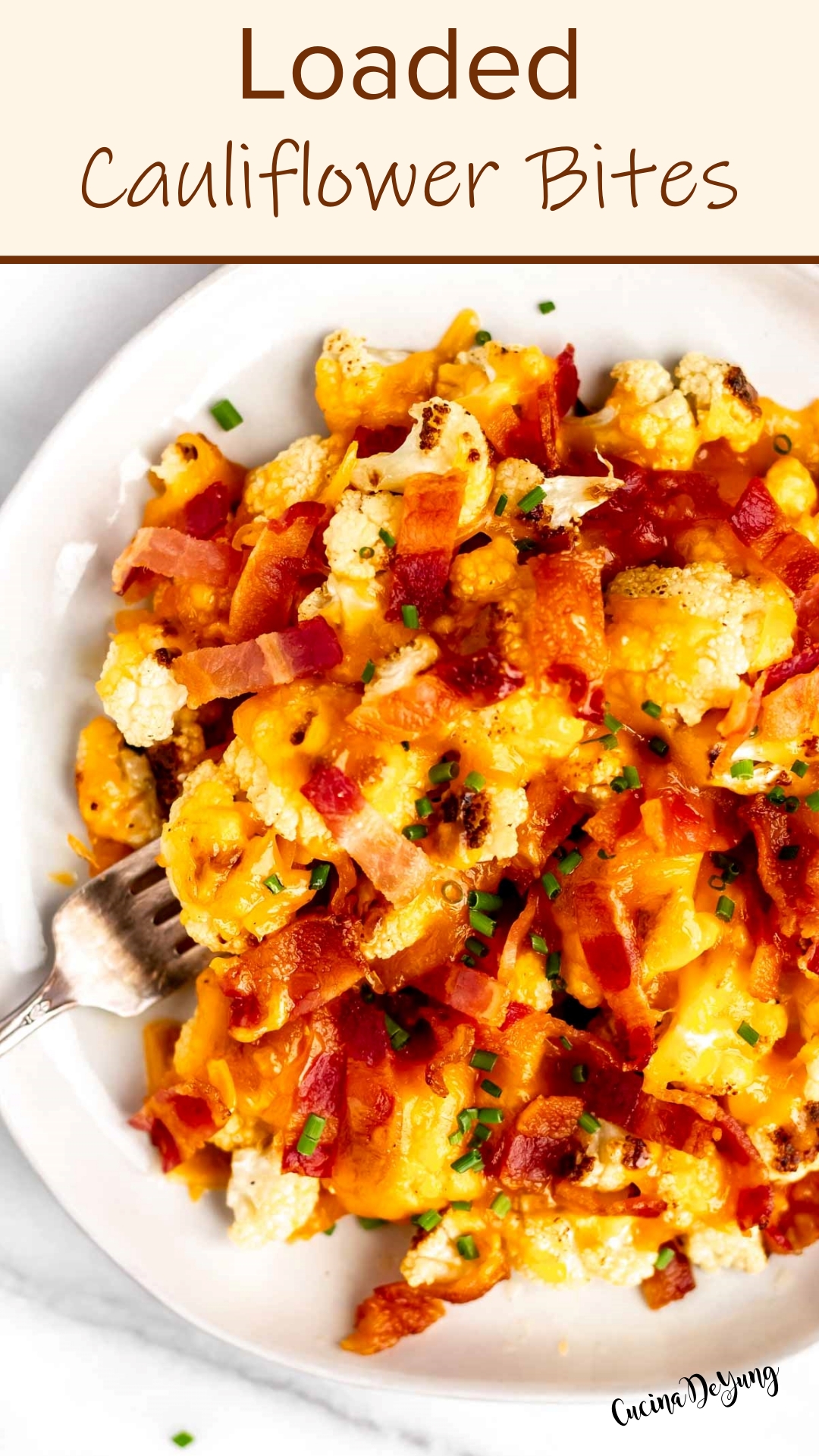 Source: deliciouslittlebites.com