Make Ahead Breakfast Bakes – These Make Ahead Breakfast Bakes are perfect for back to school! Little cups of shredded hash browns, baked eggs, and whatever add-ins you like!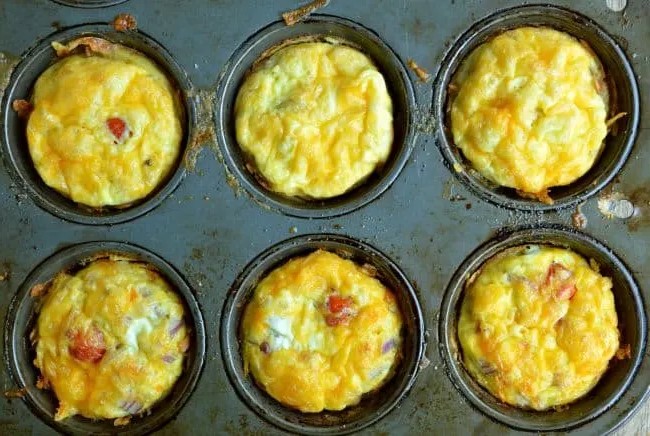 Servings: 8
Ingredients
1 large Russet Potato, Peeled
8 Cherry Tomatoes, Optional
1/4 cup Chopped Red Onion
1/4 cup Chopped Bell Pepper
6 Eggs
2 ounces Cheddar Cheese, Finely shredded
Salt and Pepper, To taste
Directions
Preheat the oven to 375°F. Spray 8 cups of a standard muffin tin with nonstick cooking spray.
Grate the peeled potato. Rinse with cold water and dry. (You can pat them dry with paper towels or spin using a salad spinner.) Divide the shredded potatoes between the prepared muffin cups.
Drop a tomato, if using, into each cup. Sprinkle with salt and pepper and then bake for 5-6 minutes.
While the potatoes pre-bake, whisk together the onions, bell peppers, and egg, making sure to lightly beat the eggs.
Remove the muffin tin from the oven, divide the egg mixture among each cup, sprinkle with the cheese, and bake for 12-14 minutes. The eggs will puff up in the oven. When they are done the center will not jiggle.
Take the breakfast bakes from the oven and after they have cooled for just a minute, loosen around the edges with a knife and lift from the pan.
Serve immediately or let them cool completely before wrapping and freezing.
Microwave to reheat.
Notes
You don't have to use onions and peppers. You can use cooked and crumbled sausage or bacon, chopped ham, mushrooms, spinach — basically anything that works in an omelet will work here!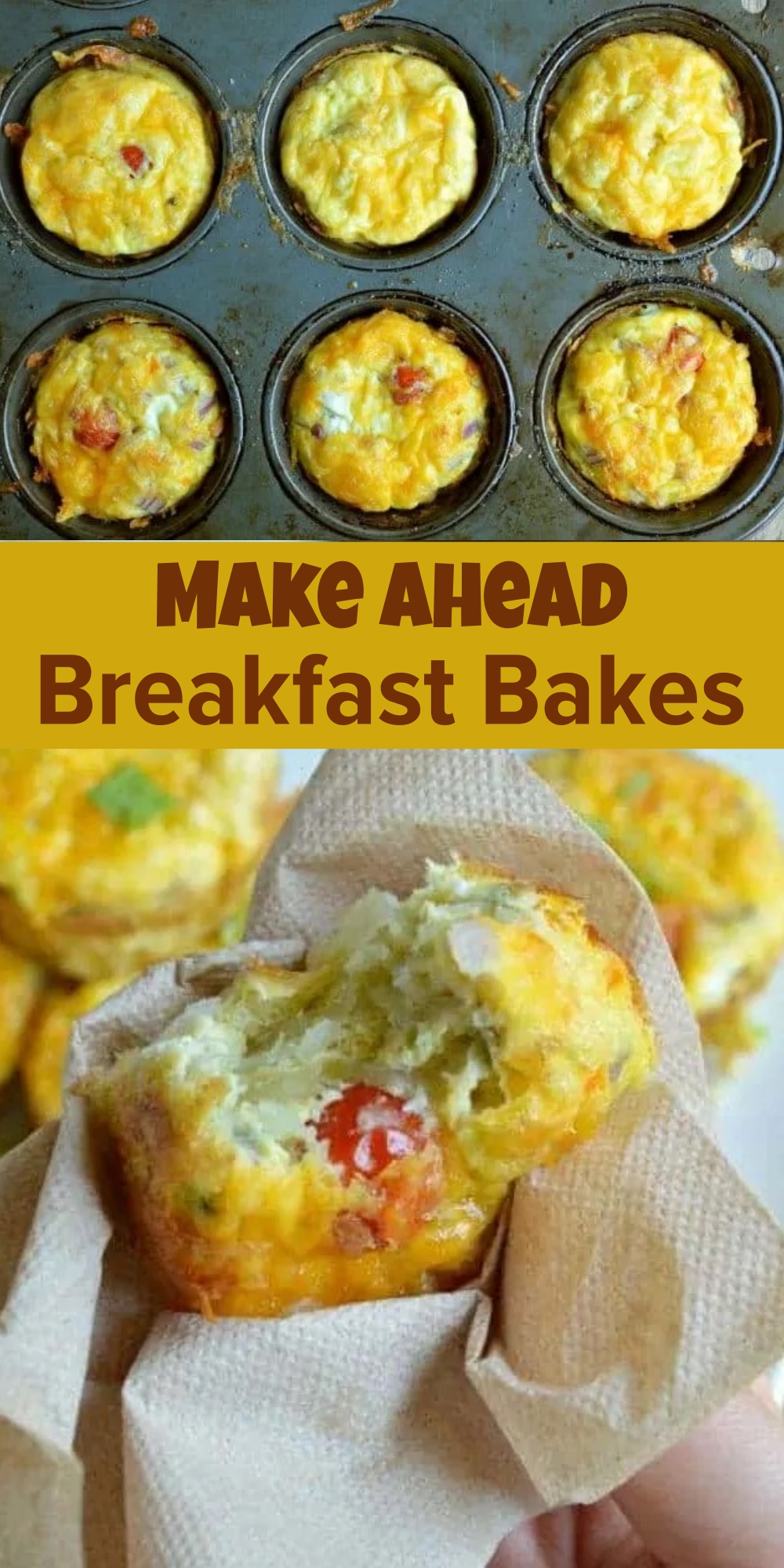 Source: sugardishme.com