The BEST Mexican Street Corn (Elotes) – The perfect corn on the cob recipe for this summer! Mexican street corn is so easy to make at home. Corn that can be grilled or made in the oven with a garlic mayo, lime juice, cotija cheese, and chili powder for a little heat. Serve it for a barbecue party or enjoy them as a snack!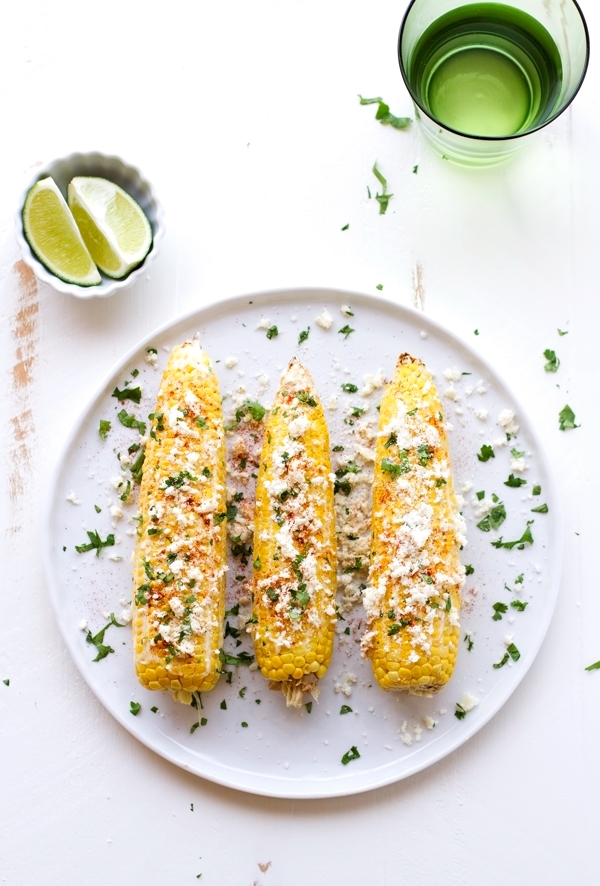 Servings: 3
Ingredients
 3 ears sweet corn
 
 3 tablespoons mayonnaise
 1/4 teaspoon garlic powder
 1/2 cup cotija cheese, crumbled
 3 tablespoons cilantro, chopped
 
 1/2 teaspoon chipotle chili powder (ancho chile powder works too) (see note)
 1 lime, quartered
Instructions
If you are going to bake the corn, leave the husks on. Preheat the oven to 350ºF. Place the corn covered in husks directly on the oven rack and bake for 35-40 minutes or until the corn is tender and juicy. If you are going to grill the corn, you can leave the corn husks on or take them off for some pretty grill marks.
In a small bowl, combine the garlic powder with the mayonnaise. Place the cotija cheese in a shallow baking dish or a plate. When the corn is done, remove husks and brush the corn with the garlic mayonnaise. Roll in the cotija cheese and sprinkle with cilantro and chili powder. Serve with the lime wedges to squeeze over the corn.
Notes
If you do not want that much heat, replace the chipotle chili powder with smoked paprika.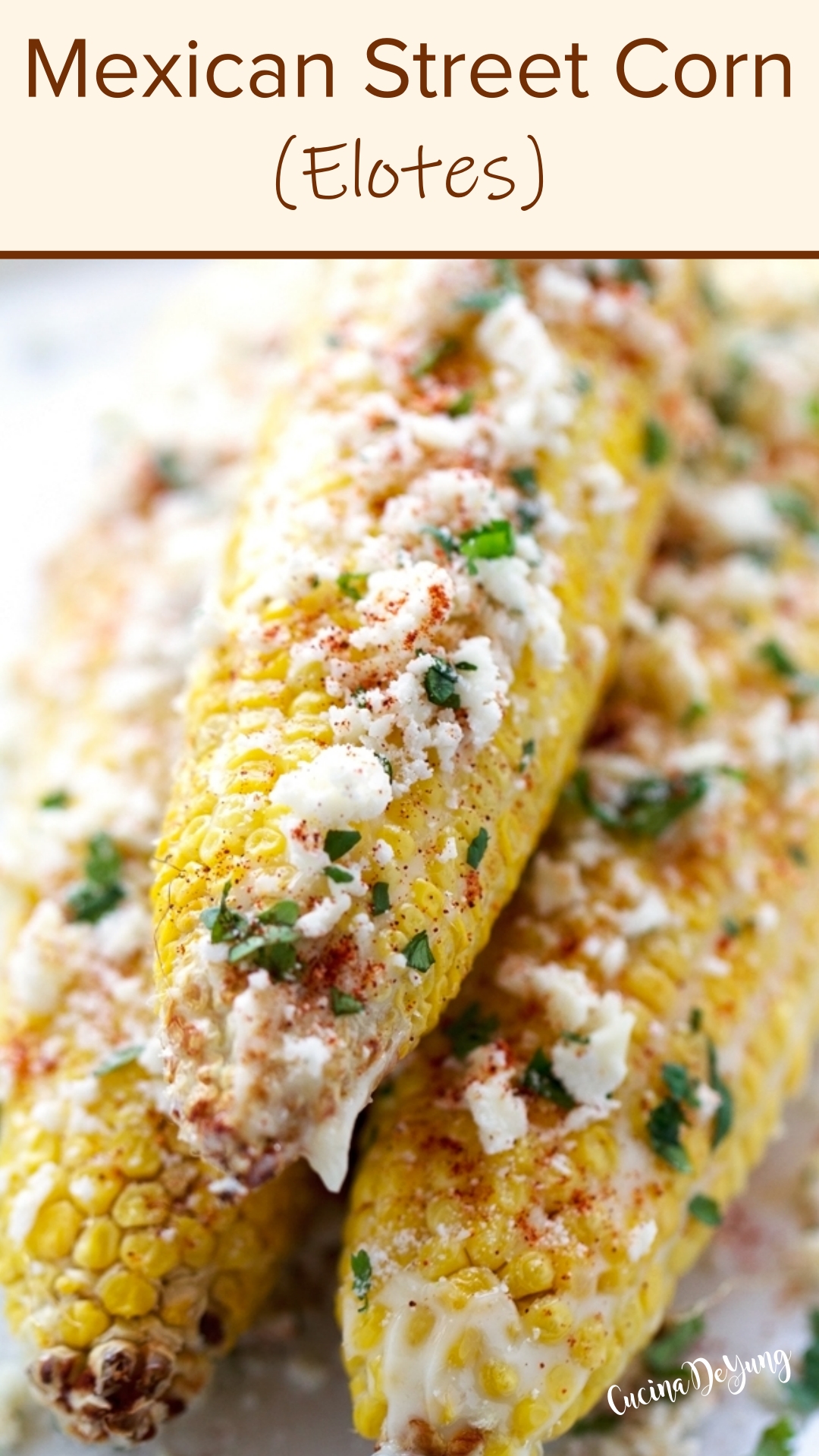 Source: littlespicejar.com