The BEST Pad Thai Chicken Curry Noodles – This is a fun Asian dish that is easy to put together and full of flavor!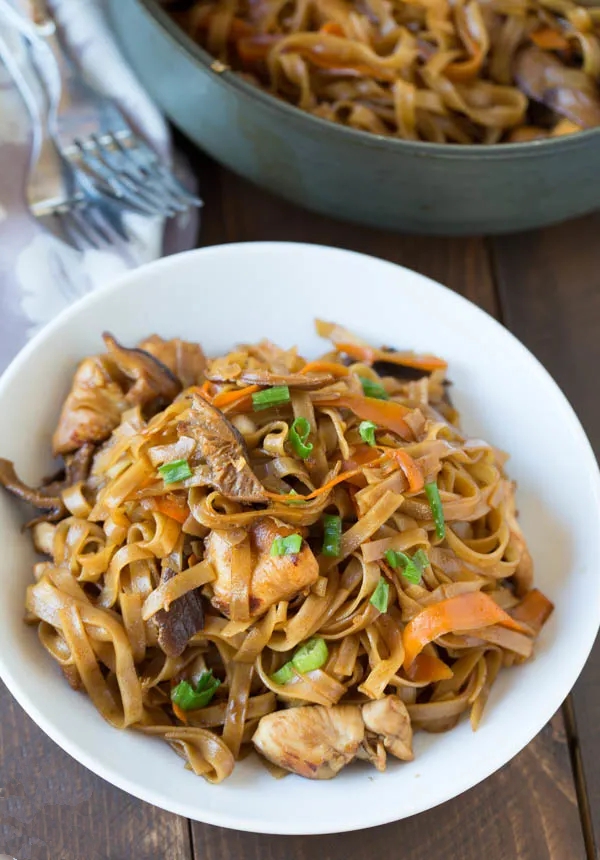 Servings: 4
Ingredients
10 ounces pad thai noodles
FOR THE SAUCE
1/4 cup low-sodium or regular soy sauce
1/4 cup water
1 tablespoon honey
1 tablespoon dark brown sugar
3 teaspoons red curry paste
1 tablespoon rice wine vinegar
1 teaspoon grated ginger
FOR THE REST OF THE DISH
2 cloves garlic, minced
1 onion, diced
10 ounces shiitake mushrooms, sliced
2 carrots, shaved into long thin strips with a vegetable peeler
1 boneless skinless chicken breast, cut into pieces
Sriracha sauce, for topping (optional)
Green onions, for garnish (optional)
INSTRUCTIONS
Fill a large bowl with hot water and soak the pad thai noodles in it for 10 minutes, or until soften. Drain and set aside.
Whisk together all the ingredients for the sauce and set aside.
In a large skillet over medium-high heat, saute garlic and onion until softened and fragrant, about 3-4 minutes. Add the mushrooms carrots to the skillet and cook until tender.
Add the chicken to the skillet and cook until chicken is cooked through.
Add the noodles to the skillet then pour the sauce over top. Toss mixture to coat completely. Let simmer for 5 minutes, toss again, then remove from heat.
Serve hot and add sriracha sauce on top, if desired.
You may garnish with green onions but it is optional.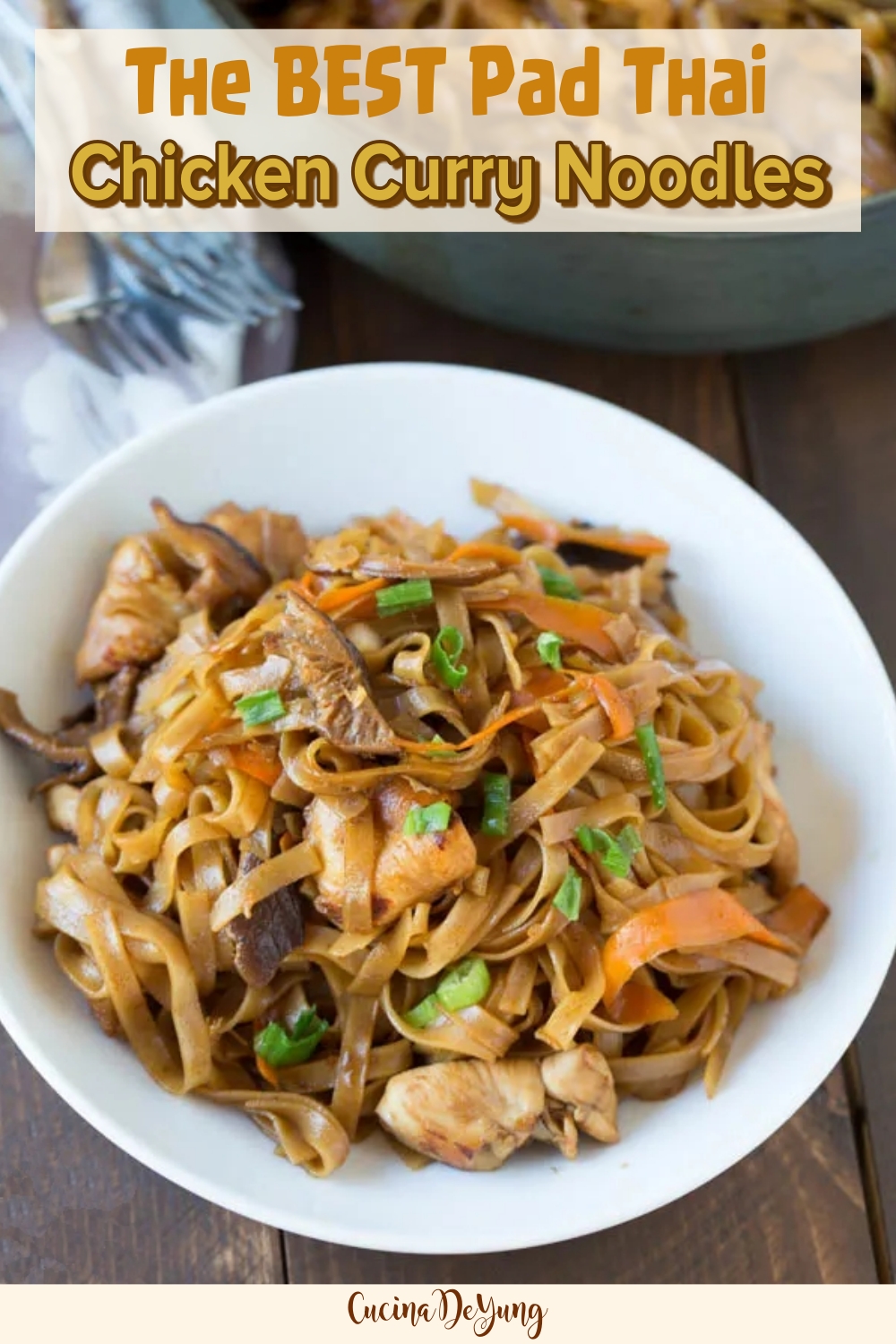 Source: tablefortwoblog.com