Baked Parmesan Squash and Zucchini Cassserole is a perfect way to use up all that squash and zucchini from the garden. Seasoned with fresh herbs and cheeses, this is a delightful side dish to any meal.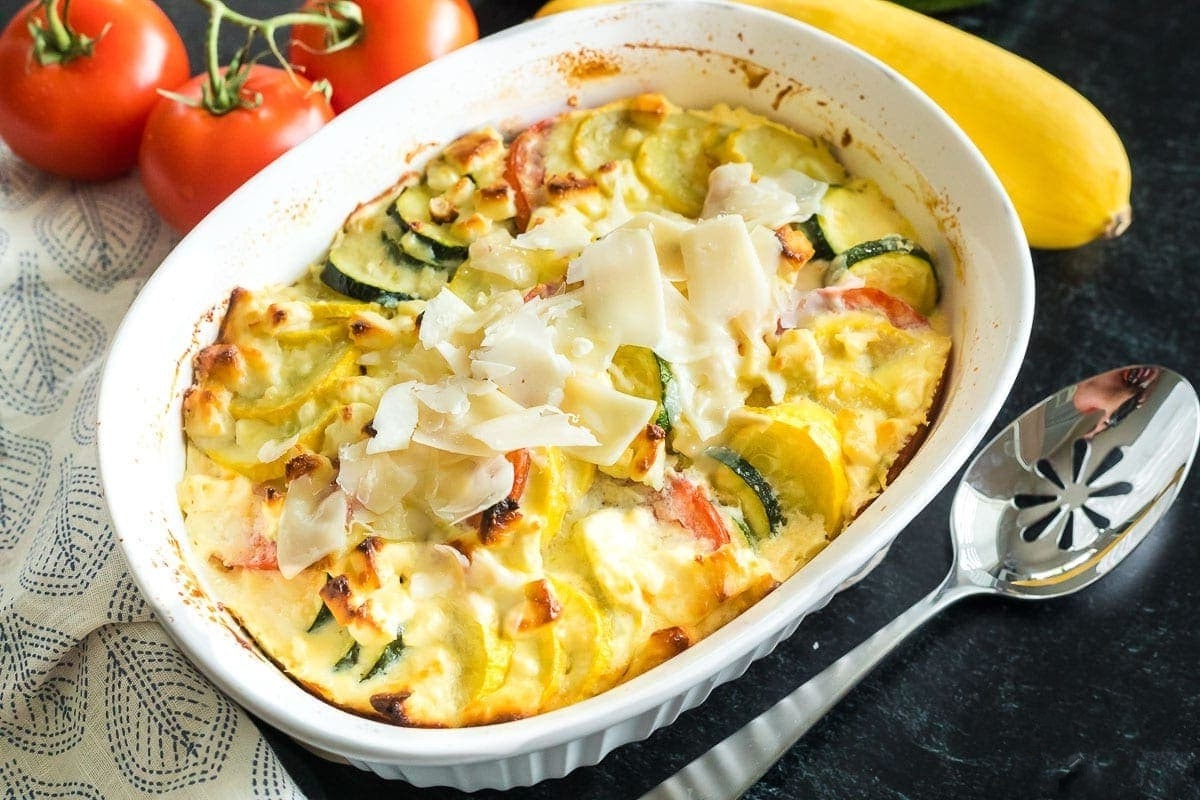 Servings: 10
Ingredients
4 yellow squash and/or zucchini (about 8 cups sliced)
1 tablespoon olive oil
1 tablespoon minced garlic
1 tablespoon fresh thyme leaves or 1/2 tsp dried thyme
salt to taste
2tomatoes sliced
2 eggs
1/3 cup sour cream
1 cup crumbled feta not tightly packed
2 tablespoon grated parmesan cheese
1 tablespoon lemon juice
salt and pepper – to taste
Instructions
Preheat oven to 375 degrees and spray a large casserole dish with nonstick spray.
Slice the squash into 1/4″ slices. If they are larger squash, cut them down the middle before slicing.
Heat oil in a large non-stick frying pan. Add the squash, garlic, thyme, and salt to taste.
Sauté and stir until the squash is just starting to soften. Don't overcook!
Remove from heat and add tomatoes.
Beat together the eggs, sour cream, cheeses, and lemon juice in a medium sized bowl.
Place half of the squash into the bottom of the casserole (you can be fancy and layer it like in the picture or you can just toss it in).
Sprinkle on some salt and pepper then spread 1/2 of the egg mixture over the top.
Repeat with remaining squash and egg mixture.
Top with additional feta and Parmesan if desired.
Bake for 40-45 minutes, until the mixture is bubbling and slightly set.
Serve hot.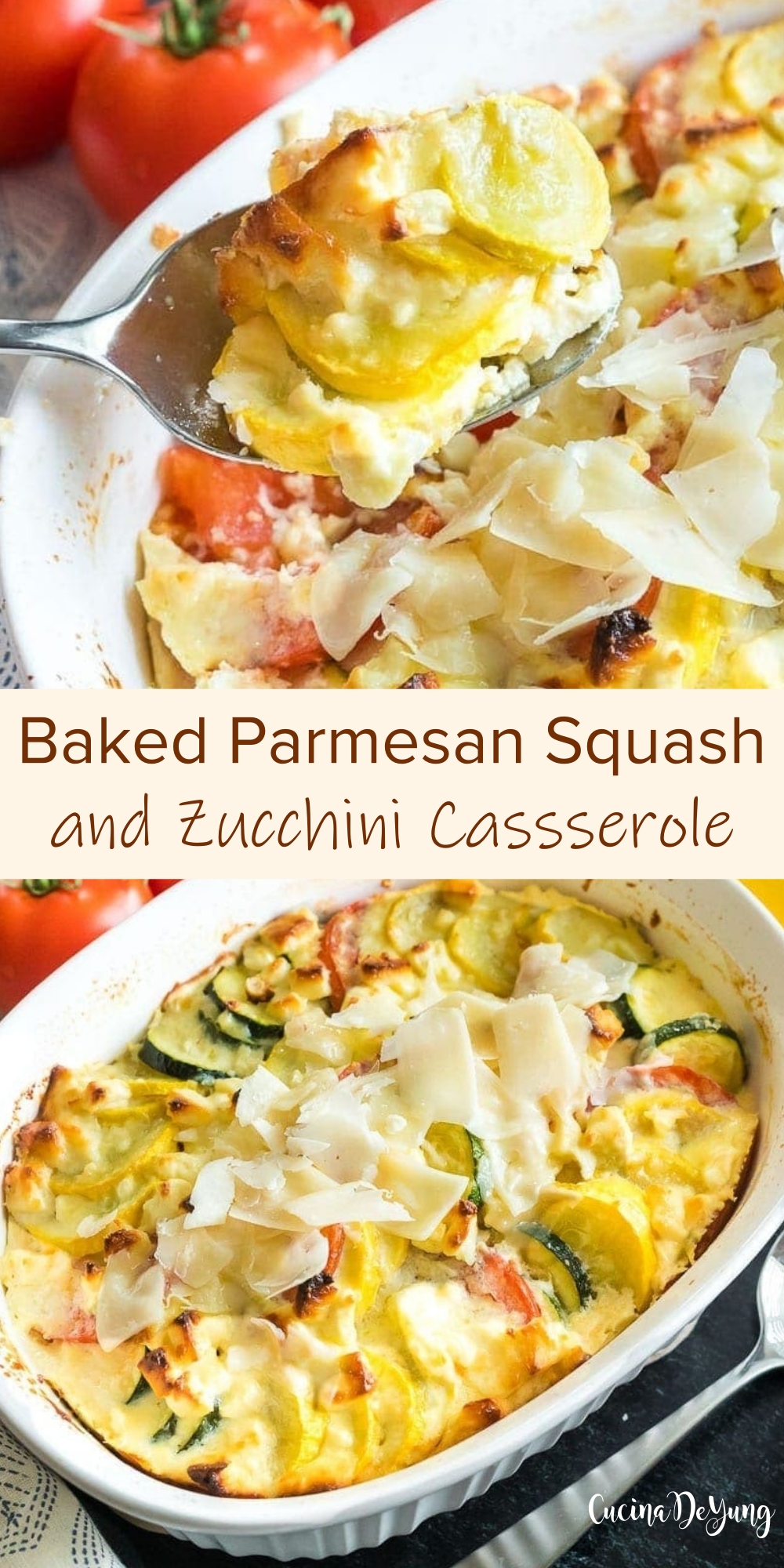 Source: favfamilyrecipes.com