Peppermint Shortbread Cookies Recipe – These festive Peppermint Shortbread Cookies are the perfect addition to your holiday cookie trays this year! With only five ingredients, they are quick and easy to make and look so gosh darn pretty!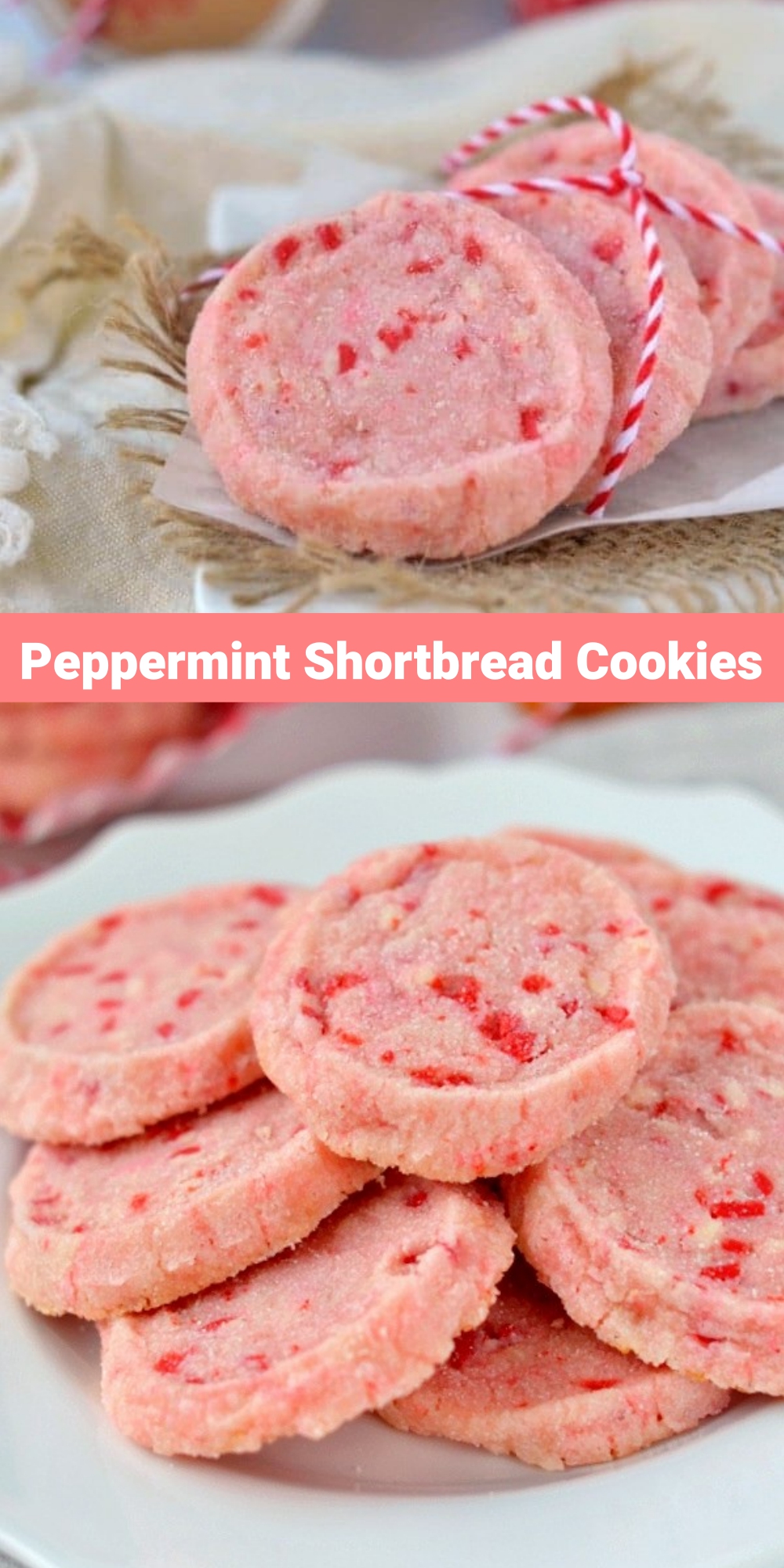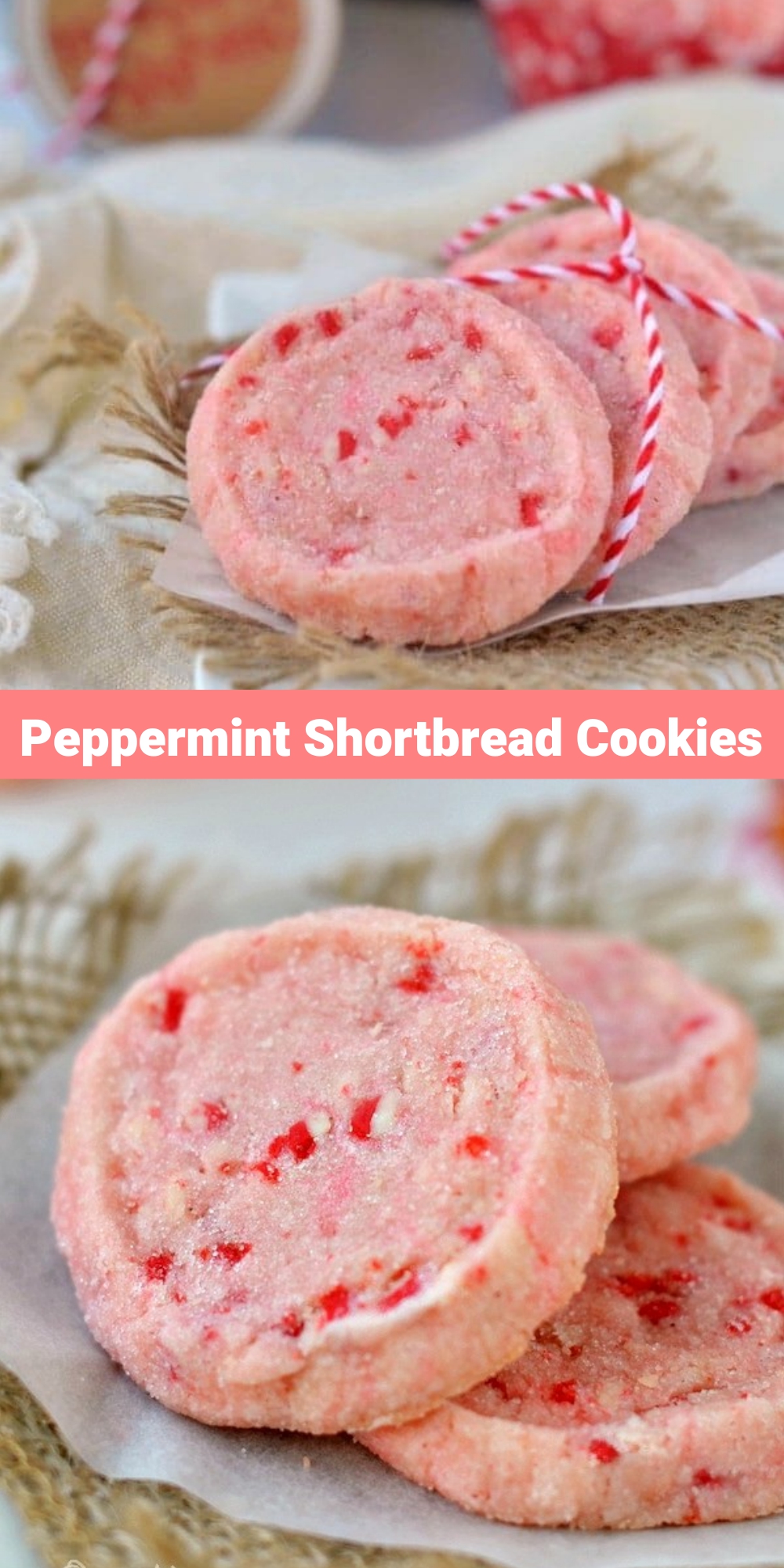 Servings: 30
Ingredients
2 1/2 cups all purpose flour
3/4 cups sugar
1 cup butter cubed (and cold)
1 1/4 cups Andes peppermint crunch chips found in baking aisle or here
1 tsp extract vanilla, almond, or peppermint
red food coloring optional
more sugar to coat cookies before baking if desired
Instructions
Combine flour and sugar in a large bowl.
Use a pastry blender to cut in butter. You want very fine crumbs.
Stir in extract, food coloring, and Andes peppermint crunch chips.
Use your hands to knead the dough until it comes together and forms a ball.
Shape dough into a log about two inches in a diameter and wrap in plastic wrap. Refrigerate for two hours.
Preheat oven to 325F.
Line a baking sheet with parchment paper.
Cut slices of cookie dough about 1/4 inch thick and place on baking sheet. Bake for 10-12 minutes or just until cookies are set. Do not over bake.
Let cool for several minutes on baking sheet before removing to cooling rack. Let cool completely.
Store in airtight container for 3 days or freeze for up to 3 months.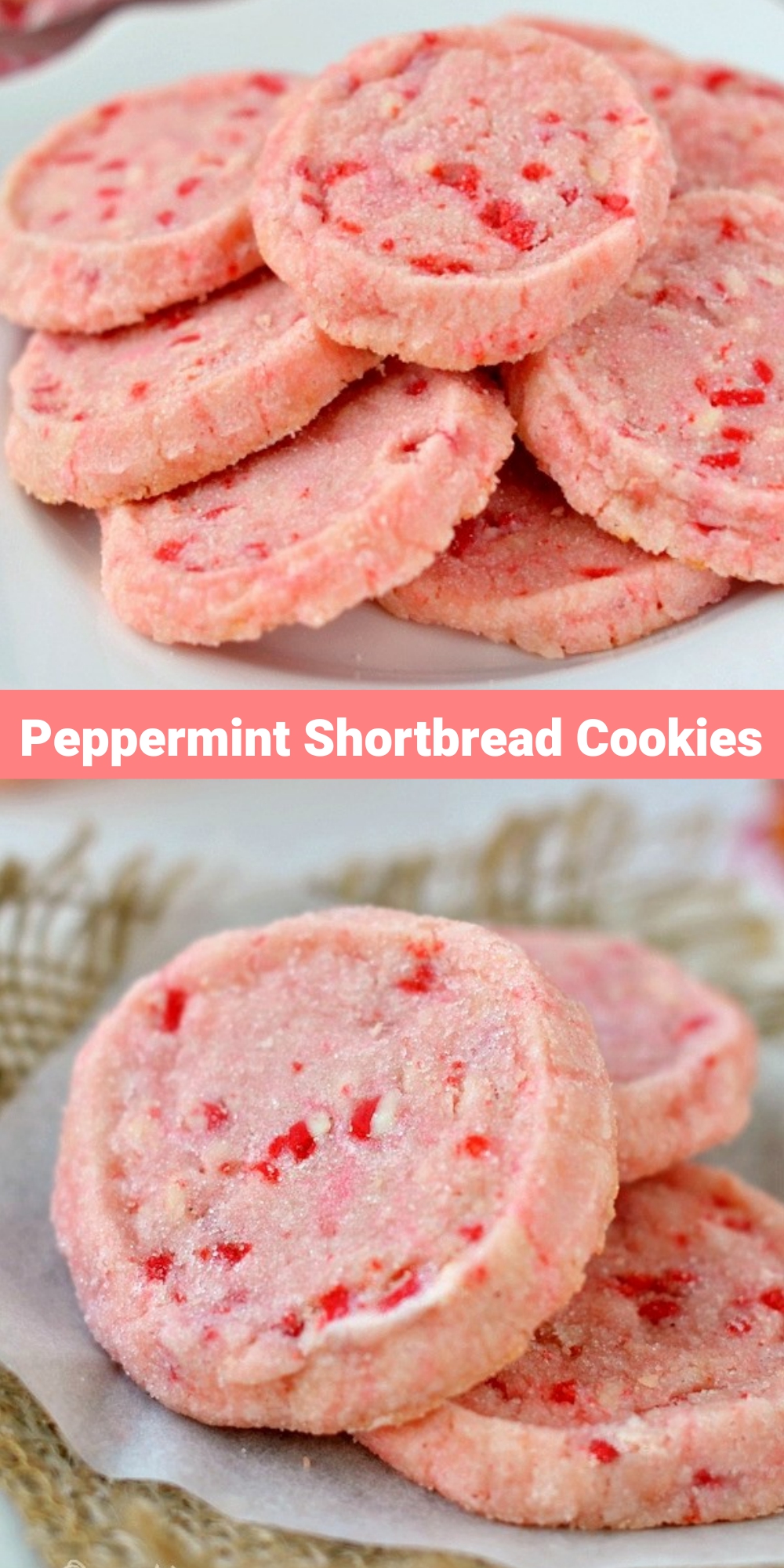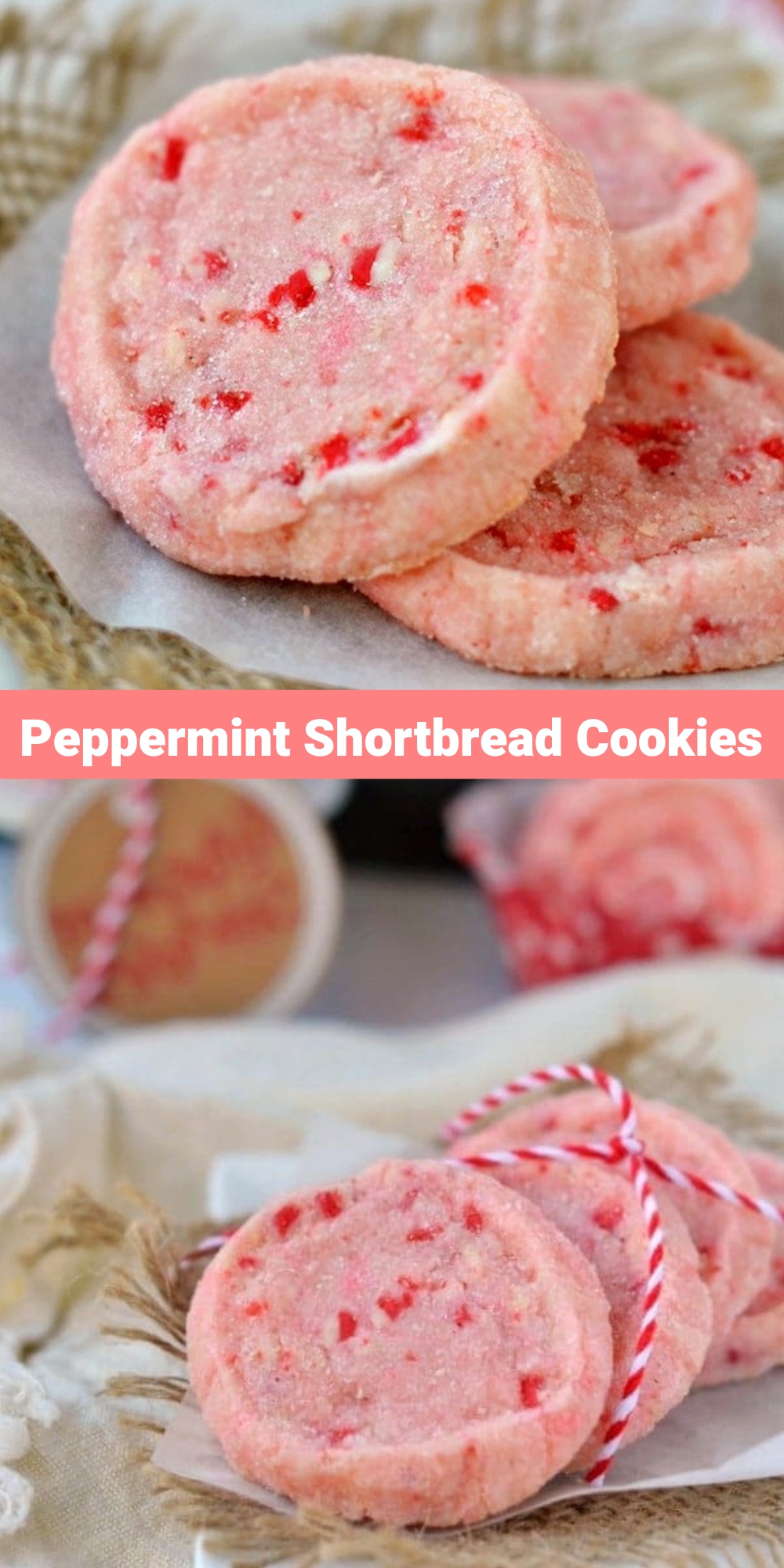 Source: momontimeout.com