Pumpkin Cupcakes with Cream Cheese Frosting – These pumpkin cupcakes are super delicious, soft, moist, and topped with an easy homemade cream cheese frosting. Perfect for pumpkin lovers!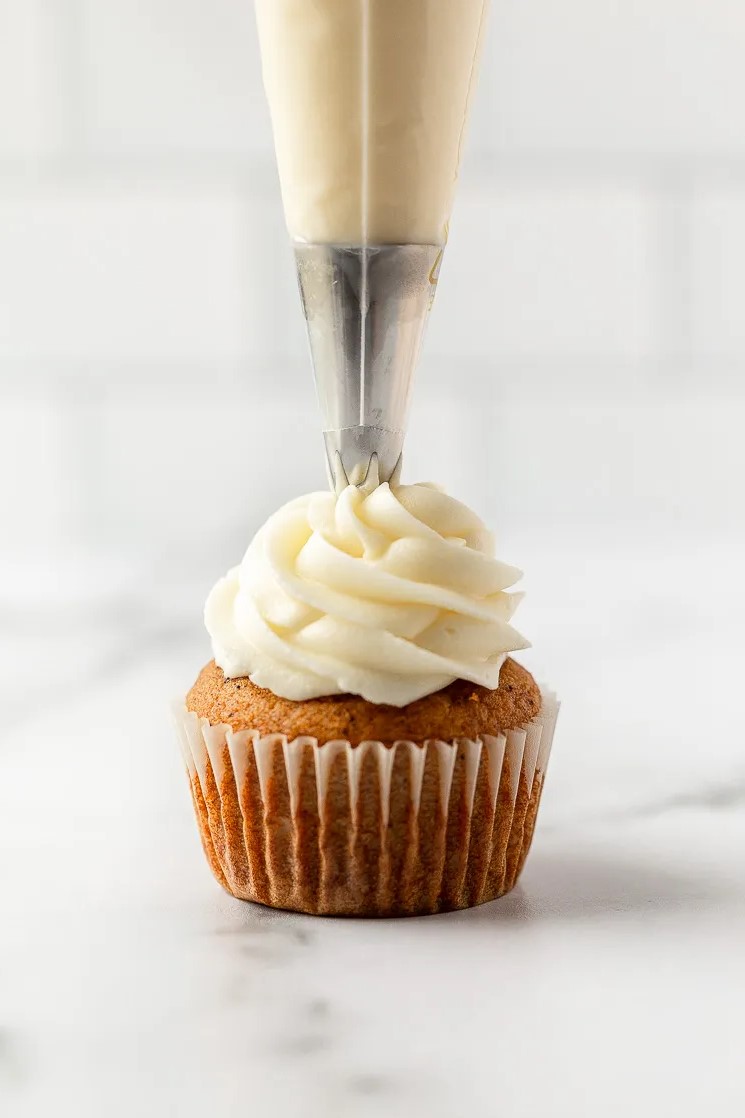 Servings: 12 cupcakes
Ingredients
For the pumpkin cupcakes:
1 cup (125 grams) all-purpose flour (spooned & leveled)
1 teaspoon baking powder
1/2 teaspoon baking soda
1 teaspoon ground cinnamon
1/4 teaspoon ground ginger
1/4 teaspoon ground nutmeg
1/8 teaspoon ground cloves
1/4 teaspoon salt
1 cup (250 grams) pumpkin puree (NOT pumpkin pie filling)
1/2 cup (120 ml) canola or vegetable oil
1/2 cup (100 grams) light brown sugar , packed
1/4 cup (50 grams) granulated sugar
2 large eggs
1 teaspoon pure vanilla extract
For the cream cheese frosting:
1 (8-ounce) package brick-style cream cheese , softened
1/2 cup (115 grams) unsalted butter , softened
2 cups (240 grams) confectioners sugar
1 teaspoon pure vanilla extract
Instructions
To make the pumpkin cupcakes:
Preheat oven to 350°F (177°C). Line a 12 count muffin pan with cupcake liners and set aside.
In a large mixing bowl, whisk together the flour, baking powder, baking soda, ground cinnamon, ginger, nutmeg, cloves, and salt. Set aside.
In a separate bowl, whisk together the pumpkin puree, oil, brown sugar, granulated sugar, eggs, and vanilla until fully combined.
Add the wet ingredients to the dry ingredients and mix until just combined.
Evenly divide the batter between all 12 cupcake liners and smooth out the tops of each one.
Bake at 350°F (177°C) for 17-22 minutes or until a toothpick inserted into the center of the cupcakes comes out clean.
Remove from the oven and cool for 5 minutes in the pan, then carefully remove the cupcakes from the pan and transfer to a wire rack to cool completely.
To make the cream cheese frosting:
Using a handheld mixer, or in the bowl of a stand mixer fitted with the paddle attachment, beat the butter and cream cheese together until smooth.
Add the powdered sugar and vanilla extract and mix until fully combined.
Frost the cooled cupcakes as desired.
Notes
Prepared cupcakes can be stored in an airtight container in the refrigerator for up to four days.
Spices: I've also tested this recipe using 1 teaspoon pumpkin pie spice + 1/2 teaspoon ground cinnamon in place of all of the spices listed in the recipe. Both options taste great!
Pumpkin: Make sure to use pumpkin puree in this recipe. The only ingredient in pumpkin puree will be pumpkin.
Cream Cheese: For the frosting, be sure to use a block/brick of cream cheese and not cream cheese spread in a tub.
Freezing Instructions: Cupcakes and frosting will freeze well for up to 3 months. Thaw both overnight in the refrigerator, then bring to room temperature. Mix the frosting well before frosting the cupcakes.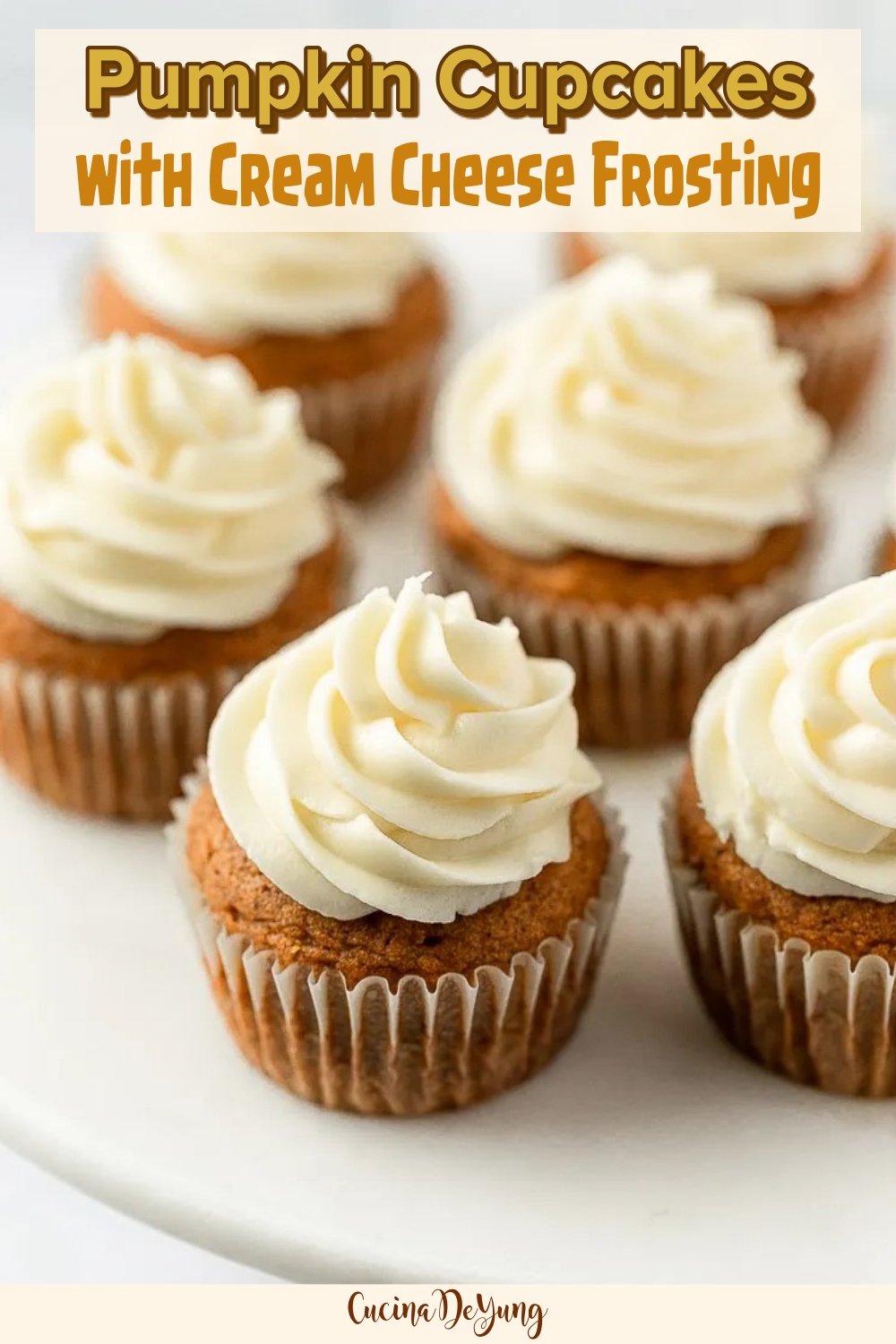 Source: livewellbakeoften.com