Have you ever wondered about or wanted the recipe for that beauty in my header? Well here you go. I love this cupcake. A rich chocolate cake, vanilla bean salted caramel filling, and chocolate ganache frosting topped with sea salt. They are the most perfect, most rich cupcake ever. These will knock you off your feet.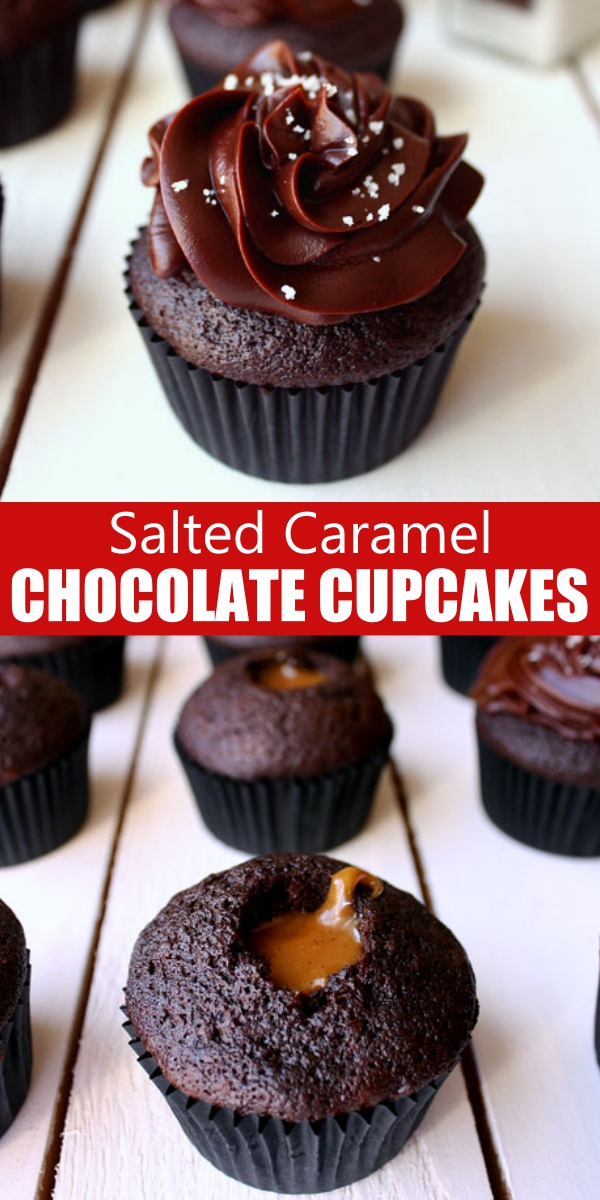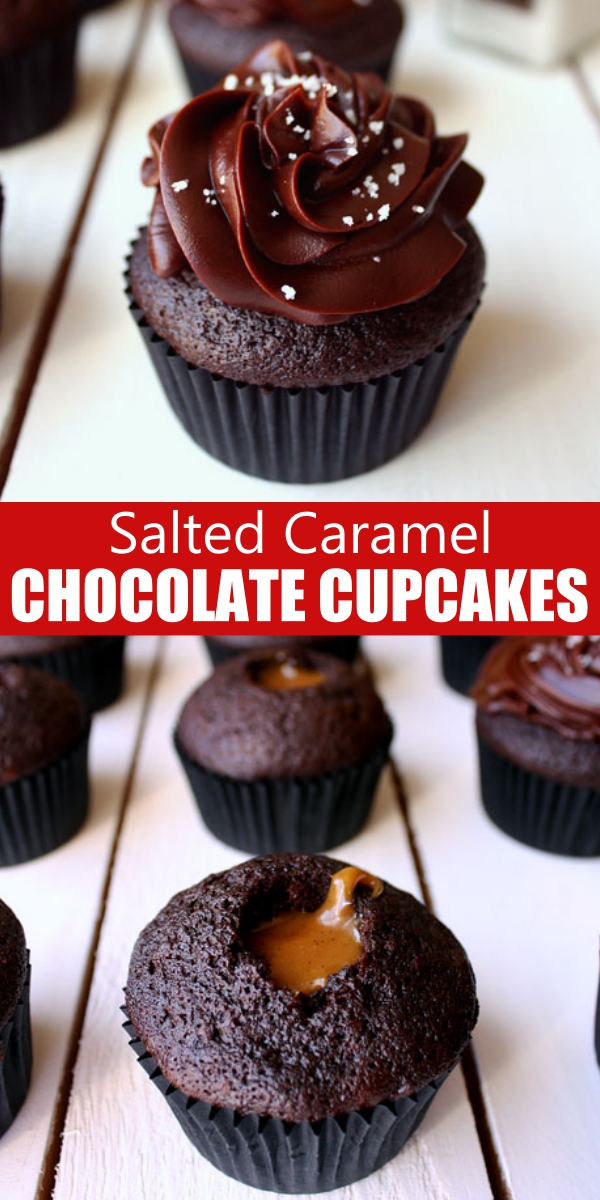 Recipe by: shemakesandbakes.com
Makes 12 cupcakes
*Note: If you're making these at high altitude, use 3 eggs instead of 2 and increase your oven temperature to 375 degrees. Bake for 16-18 minutes or until a toothpick comes out clean.
INGREDIENTS
For the cupcakes:
3 ounces bittersweet chocolate, chopped
1/3 cup Dutch process cocoa powder
3/4 cup hot coffee
3/4 cup bread flour
3/4 cup sugar
1/2 teaspoon salt
1/2 teaspoon baking soda
6 tablespoons vegetable oil
2 eggs*
2 teaspoons white vinegar
1 teaspoon vanilla
About 1 cup caramel sauce, divided
For the frosting:
8 oz good semisweet chocolate
1/2 cup heavy cream
2 tablespoons sugar
2 tablespoons corn syrup
2 tablespoons butter
Sea salt for sprinkling
INSTRUCTIONS
Preheat your oven to 350 degrees. *High altitude: preheat to 375 degrees.
For the cupcakes, in a medium bowl, combine the chopped chocolate, cocoa powder, and hot coffee. Let sit for one minute and then whisk until smooth. Set in the refrigerator to cool completely, about 15-20 minutes. Whisk in the oil, eggs, vinegar, and vanilla until blended. Add in the salt and baking soda and whisk until incorporated. Add in the sugar and bread flour and whisk until smooth. Divide the batter among 12 muffin cups in a muffin pan (about 1/4 cup of batter each). Bake until a toothpick comes out clean, about 17-19 minutes (16-18 minutes for high altitude). Cool cupcakes in the pan for about 10 minutes and then remove to the counter and let cool completely. READ MORE