Sheet Pan Teriyaki Chicken with Vegetables Recipe – Sheet Pan Teriyaki Chicken with Vegetables is made with tender chicken, crispy veggies with a flavorful sweet and tangy Asian sauce. A delicious dinner recipe that is super easy to throw together.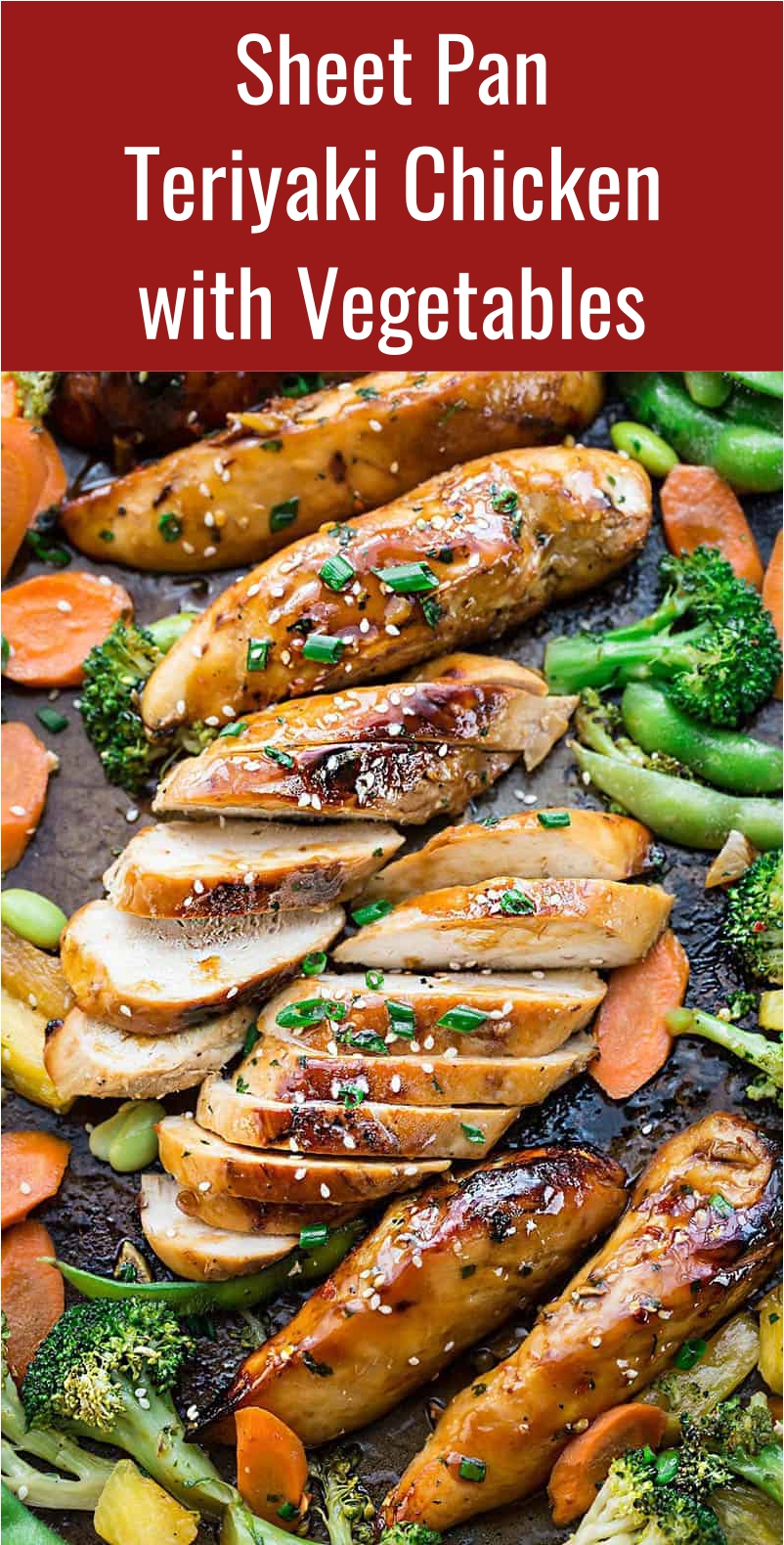 Recipe by: therecipecritic.com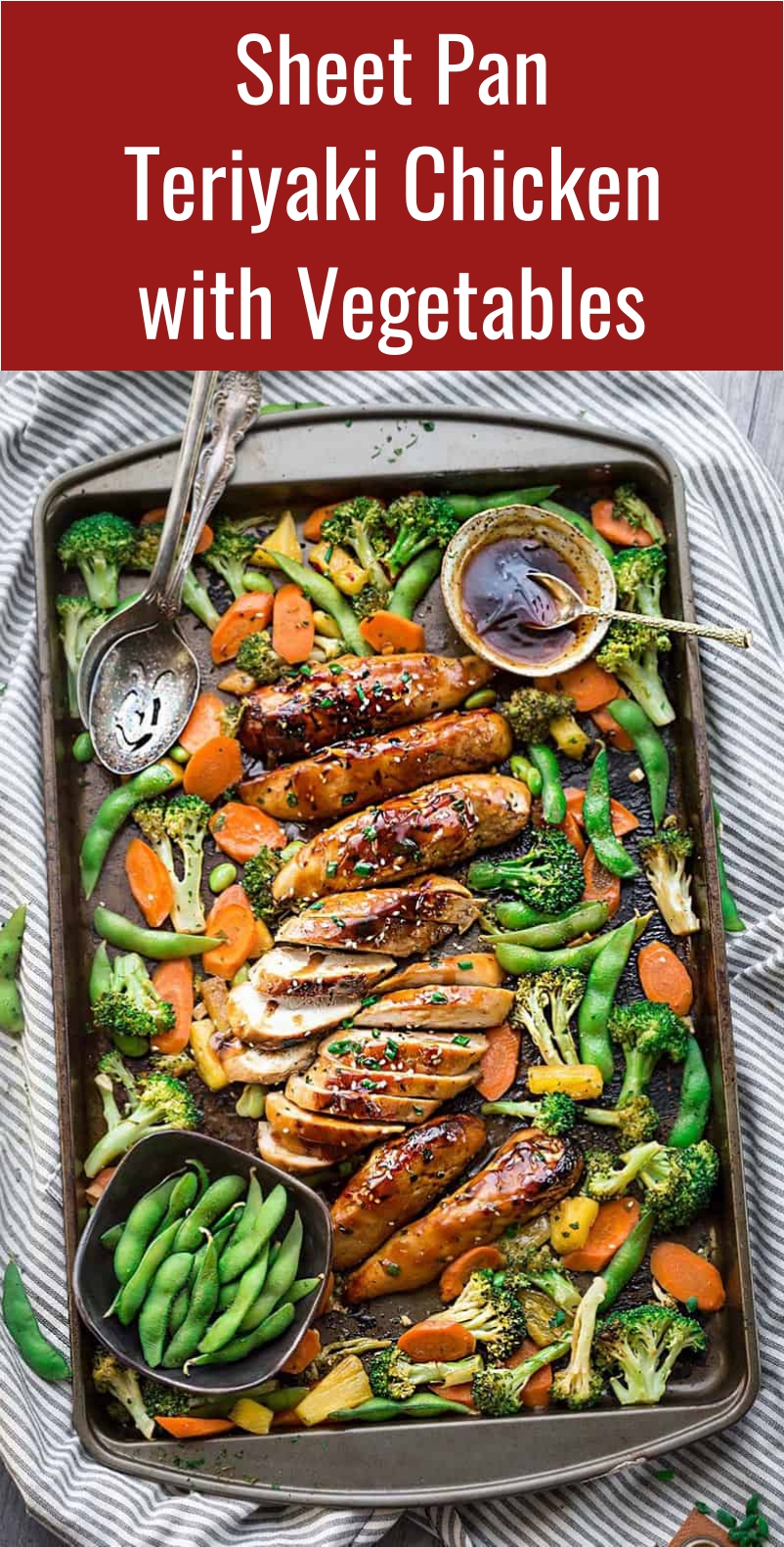 Servings: 4 servings
Ingredients
Teriyaki Glaze
1 cup low sodium soy sauce
4-5 tablespoons honey depending on how sweet you like it
3 1/2 tablespoons rice wine vinegar
1 1/2 teaspoons sesame oil plus more for drizzling on vegetables
3 garlic cloves minced
3/4 teaspoon grated ginger
1 tablespoon cornstarch
1/4 cup water
Salt and black pepper to taste
3 boneless skinless chicken breasts cut in half lengthwise (about 1 1/2 pounds)
3 cups broccoli florets about 2 bunches
1 cup sliced carrots
Additional vegetables optional
1/4 cup edamame beans 1/4 cup pineapple chunks
Green onions and sesame seeds for garnish
Instructions
For the glaze:
In a medium saucepan over medium heat, whisk together soy sauce, honey, vinegar, sesame oil, garlic, ginger, cornstarch and water until combined. Bring to a simmer, stirring frequently, until sauce thickens and bubbles. Remove from heat and set aside.
For the chicken and vegetables:
Preheat oven to 400°F. Line a large sheet pan with parchment paper or foil coated with cooking spray and set aside. READ MORE