Soft Maple Sugar Cookies Recipe – Soft maple sugar cookies. Just saying the name of this delicate and delicious little cookie makes my mouth water. They're perfect for the holidays or any time you're craving a sweet sugar cookie that literally melts in your mouth.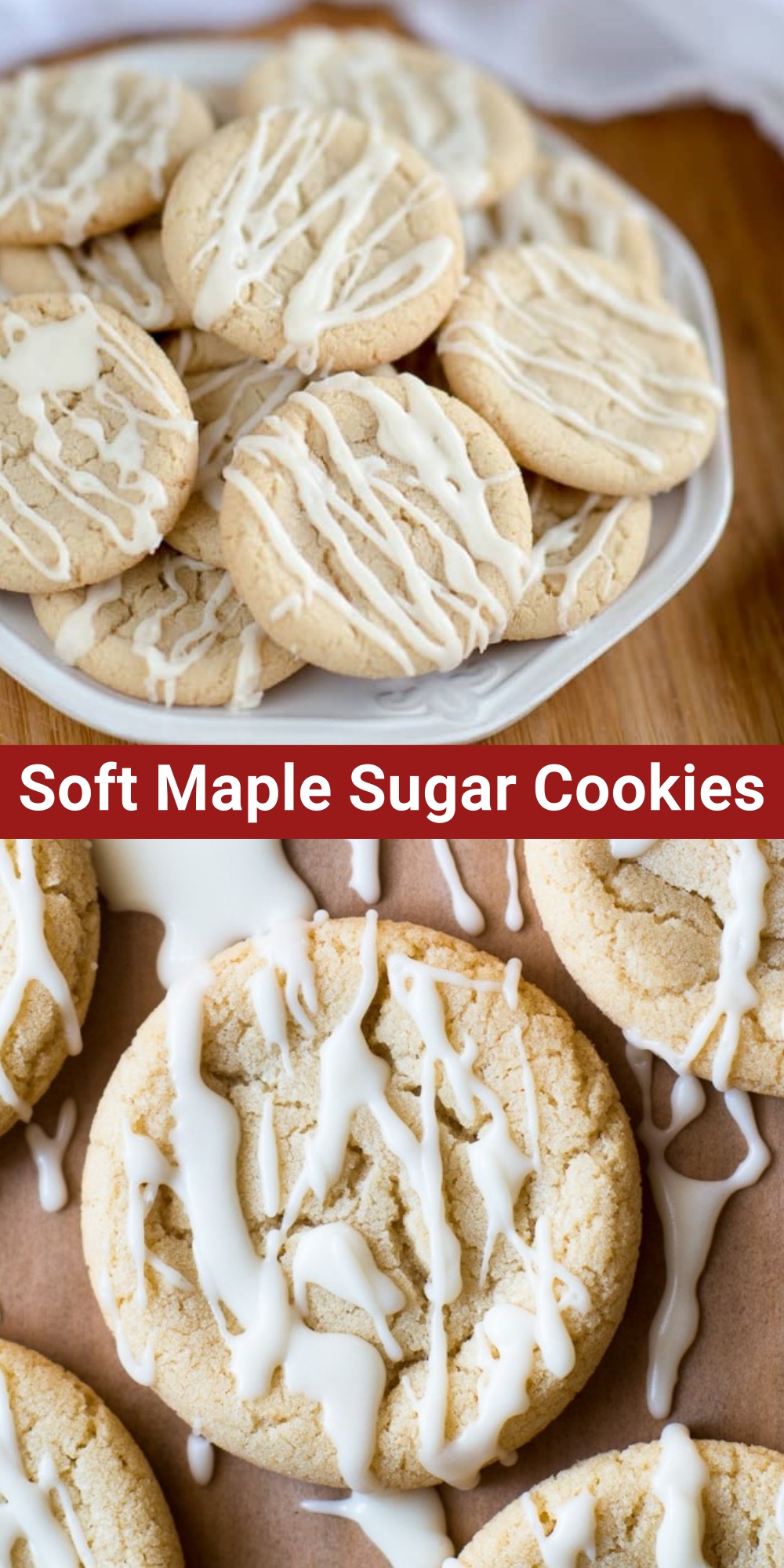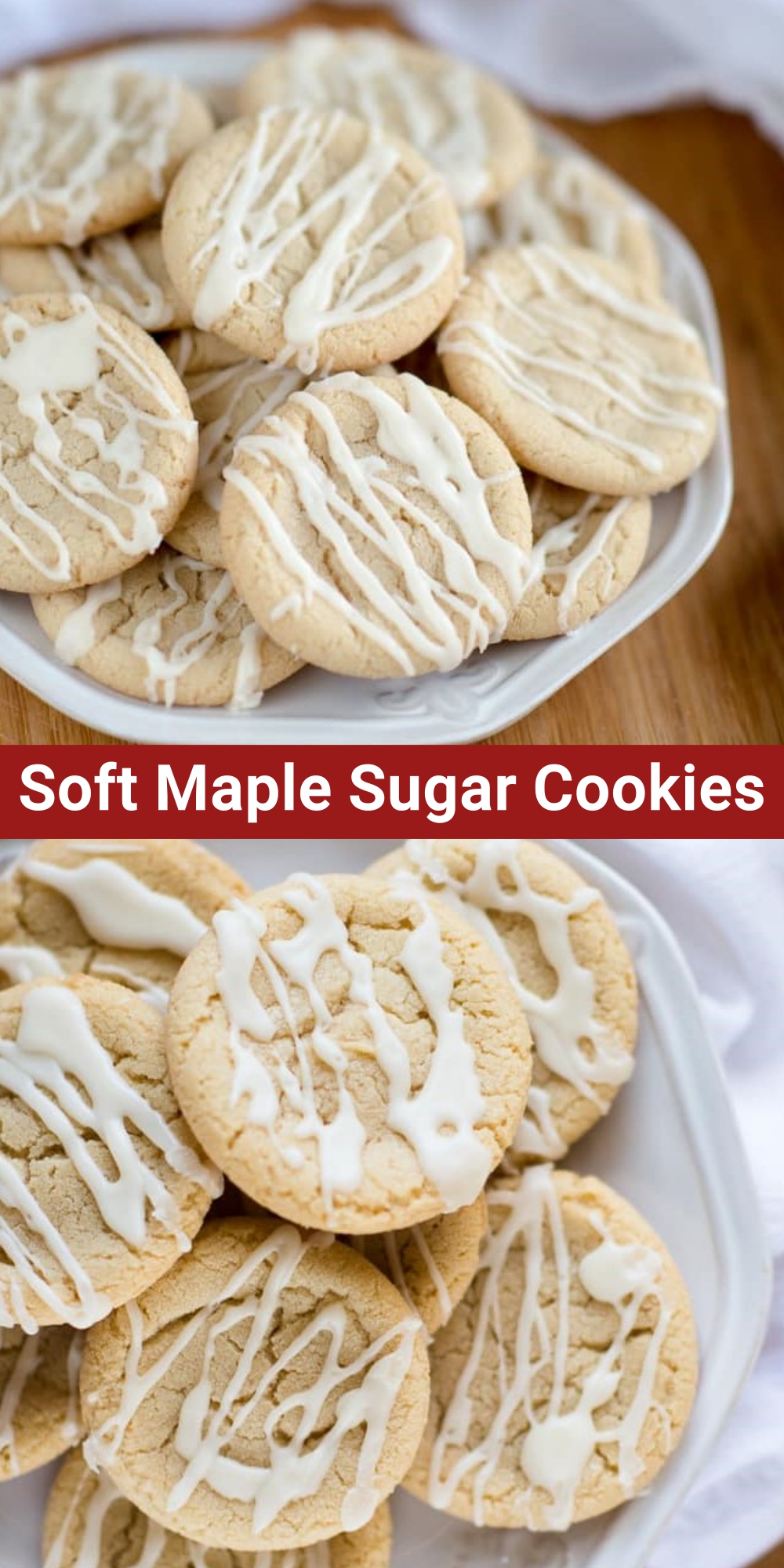 yield: 20 COOKIES
Ingredients
1/2 cup butter, softened
1/2 cup shortening
1 1/2 cups granulated sugar
1/4 cup packed brown sugar
1/4 cup pure maple syrup
1 tsp. baking soda
1 tsp. cream of tartar
1/8 tsp. salt
3 egg yolks
1/2 tsp. vanilla
1 3/4 cups all purpose flour
Maple icing
1/4 cup heavy cream or milk
1/4 cup butter, melted
3 tbs. pure maple syrup
2 to 2 1/2 cups powdered sugar.
Instructions
Preheat oven to 300 degrees.
In a large bowl beat butter and shortening with a mixer on medium for 30 seconds. Add the next 6 ingredients (through the salt). Beat on medium for 2 minutes, scraping bowl as needed. Beat in egg yolks and vanilla. Beat in flour.
Shape dough into 1 1/2 inch balls. Place 3 inches apart on an ungreased cookie sheet. Bake 12 to 14 minutes or until edges are lightly browned (tops will still look slightly soft).
Cool on cookie sheet for 2 minutes. Remove; cool on a wire rack.
Centers will dip as cookies cool. Drizzle with maple icing.
Maple Icing
Stir together 1/4 cup heavy cream or milk with 1/4 cup melted butter and 3 tablespoons of pure maple syrup. Whisk in 2 to 2 1/2 cups powdered sugar to make icing drizzling consistency.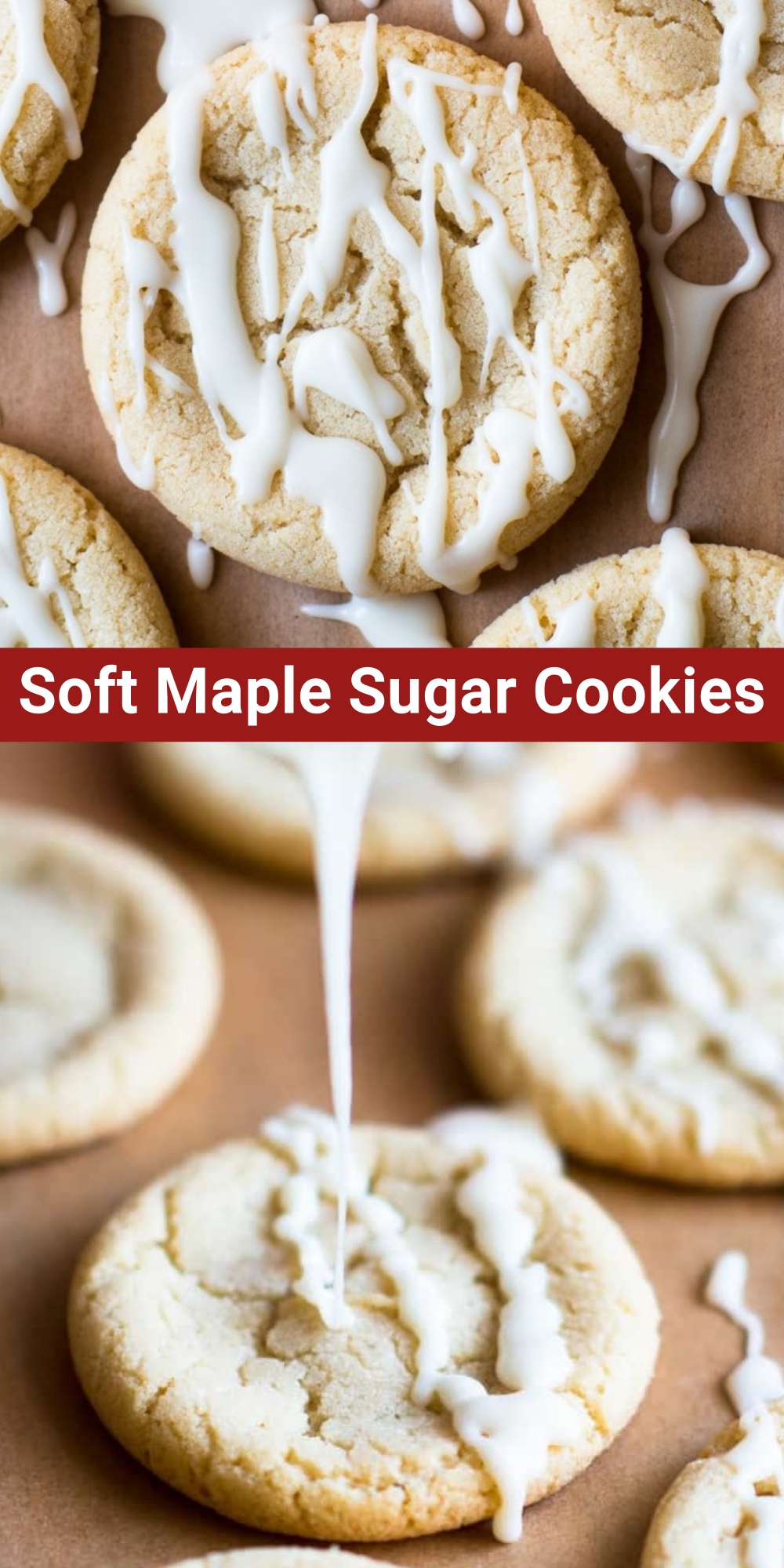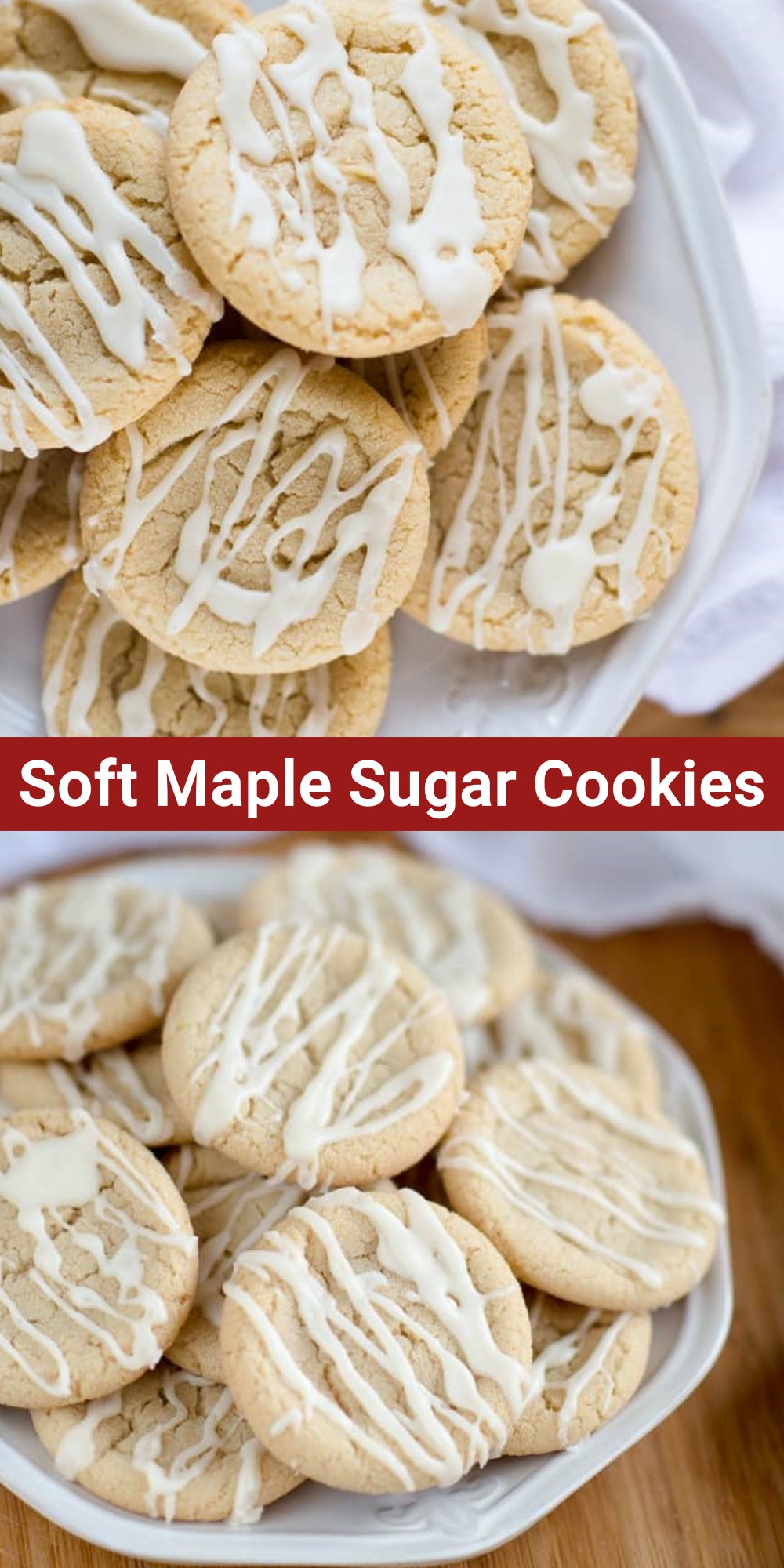 Source: dearcrissy.com