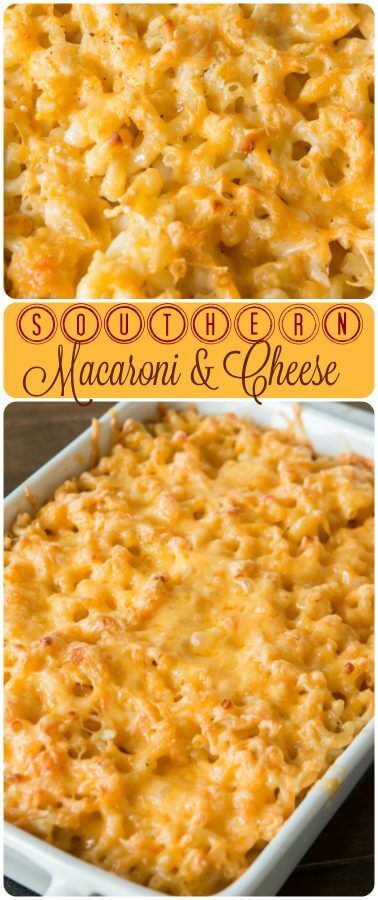 Ingredients
1 Pound box elbow macaroni
3½ cups sharp cheddar cheese, shredded (reserve 1 cup for topping)
Preheat oven to 350 degrees and spray a 9×11″ casserole dish.

Cook the macaroni per package instructions.

Place the pasta in a large bowl and while still hot and add 2½ cups cheese and butter. In a medium bowl, combine the remaining ingredients, whisking to combine, and add to the macaroni mixture. Pour macaroni mixture into a casserole dish, top with remaining 1 cup of cheese and bake for 30 to 45 minutes. Serve immediately.


Original Recipes visit: Southern Macaroni and Cheese @ ohsweetbasil.com