Best-Ever Oven Fried Chicken Recipe – Crispy on the outside and tender on the inside, and baked right in the oven for easy cleanup.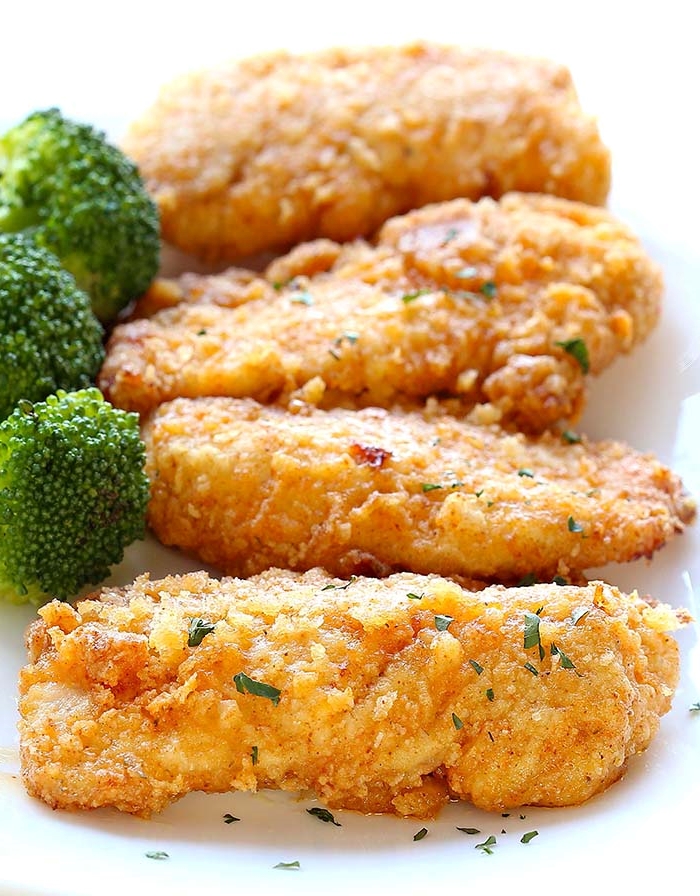 Servings: 5
Ingredients
3 chicken breasts, trimmed and cut into 3 strips each
1⁄4 cup butter
1 cup flour
½ cup Panko breadcrumbs
1 teaspoon salt
1 teaspoon garlic powder
½ teaspoon pepper
2 teaspoons paprika
chopped parsley for garnish
Marinara Sauce, for dipping
Instructions
Place chicken breast strips in a bowl of milk. Let it soak for 20-30 min.
Preheat oven to 400 degrees.
Cut butter into a few pieces and place in a 9×13 pan. Melt butter in pre-heated oven.
Spread melted butter around the bottom of the pan, make sure that there are no dry spots.
Add flour, breadcrumbs, garlic powder, salt, pepper and paprika in a large ziploc bag.
Shake excess milk off of chicken, and add half of chicken stripes at a time to ziploc and shake to coat.
Arrange coated chicken strips on the baking sheet, leaving a space between each strip.
Bake 10 to 12 minutes, flip chicken with a pair of tongs, and bake for another 10 to 12 minutes.
You want it to be cooked through, but not overdone and dry. Bake another 5-10 minutes if needed.
Remove from the oven and drain the chicken to paper towels. Serve immediately and enjoy.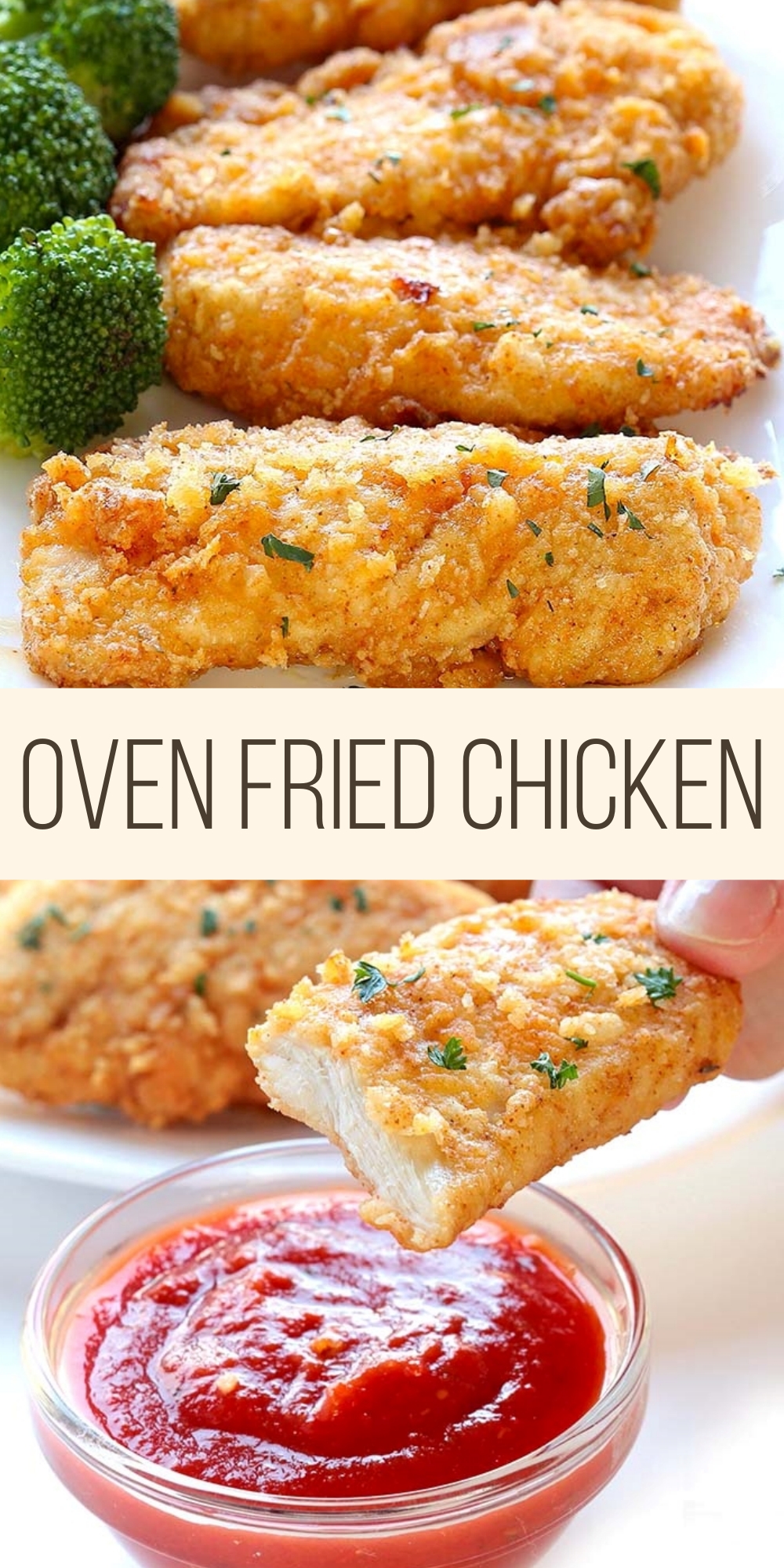 Source: cakescottage.com