Easy Turkey Bacon Brie Grilled Cheese – This Turkey Bacon Brie Grilled Cheese Sandwich is super easy and absolutely delicious – like a gourmet grilled cheese recipe. This is going to be your new favorite sandwich.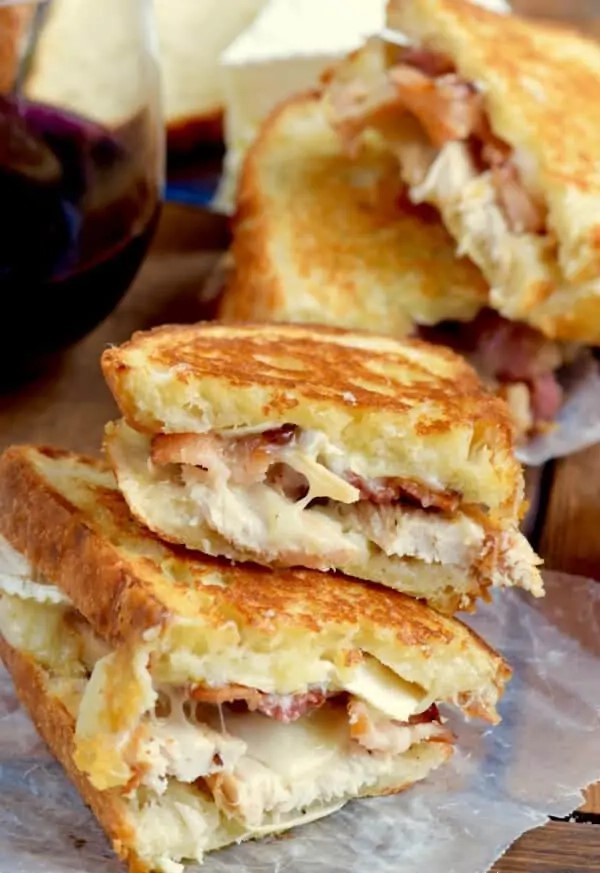 Servings: 2
Ingredients
butter softened
4 pieces of artisan bread
4 ounces of brie enough to cover one side of bread
4 ounces left over turkey (or deli turkey)
2 slices of thick cut bacon cooked
1/4 cup mayonnaise
1/4 teaspoon garlic salt
Instructions
Mix together the mayonnaise and garlic salt. Set aside.

Spread butter on one side of each of the pieces of bread.

Heat a large skillet with a lid over medium low heat. Put two pieces of bread butter side down in the skillet. Add the brie, the turkey, the bacon, and then spread the mayo mixture on the other piece of bread and place it mayo side down, butter side up to top off the two sandwiches.

Cover the skillet and cook over low heat for a few minutes. Carefully flip the sandwiches and cook, covered, for another minute or two. Serve immediately.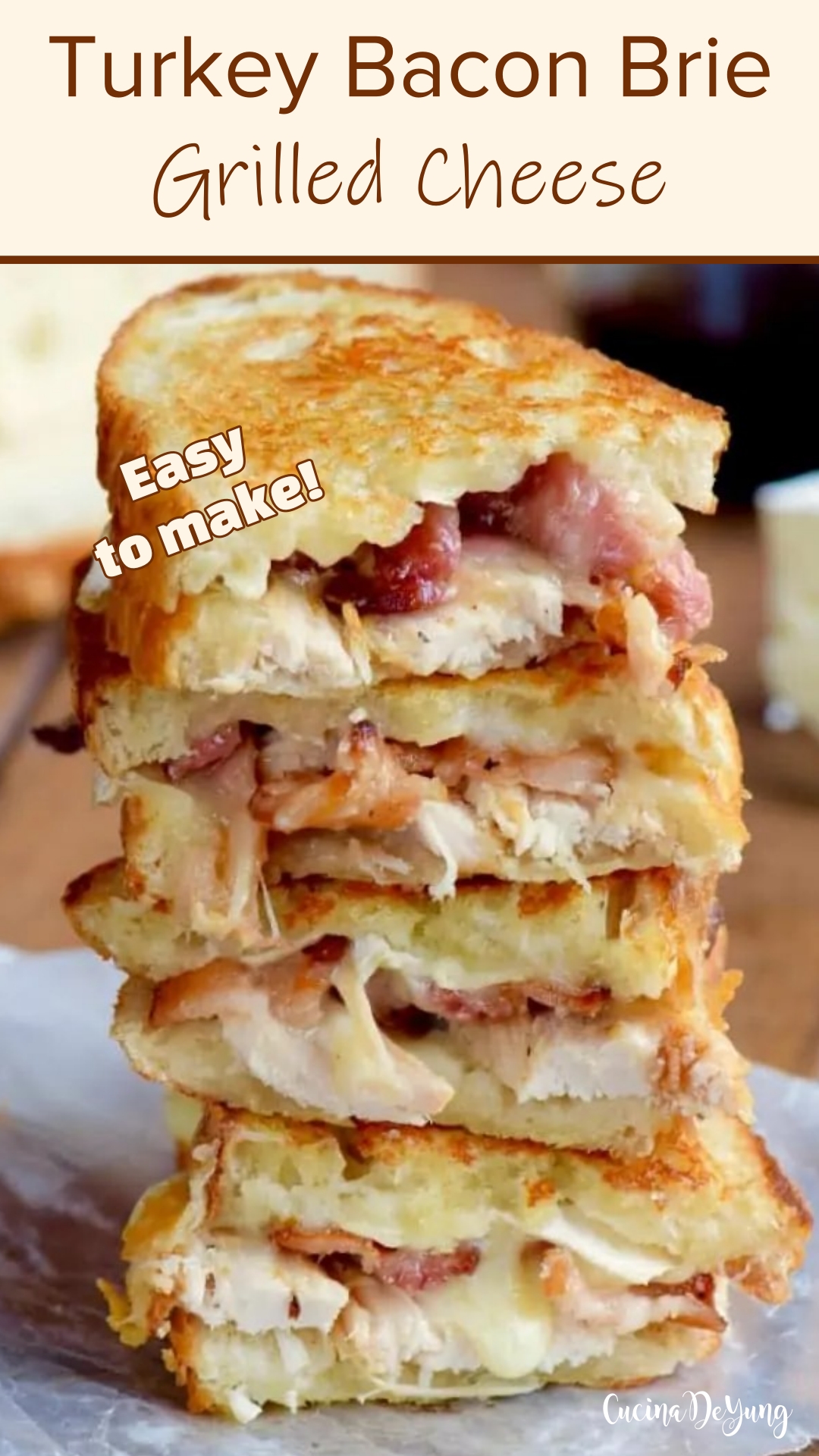 Source: simplejoy.com