There are three reasons why this fantastic Super Easy Peach Cobbler will become one of your favorite dessert recipes – it's super tasty, super simple and super cost-effective. You don't believe me? Try it and tell me if I was right!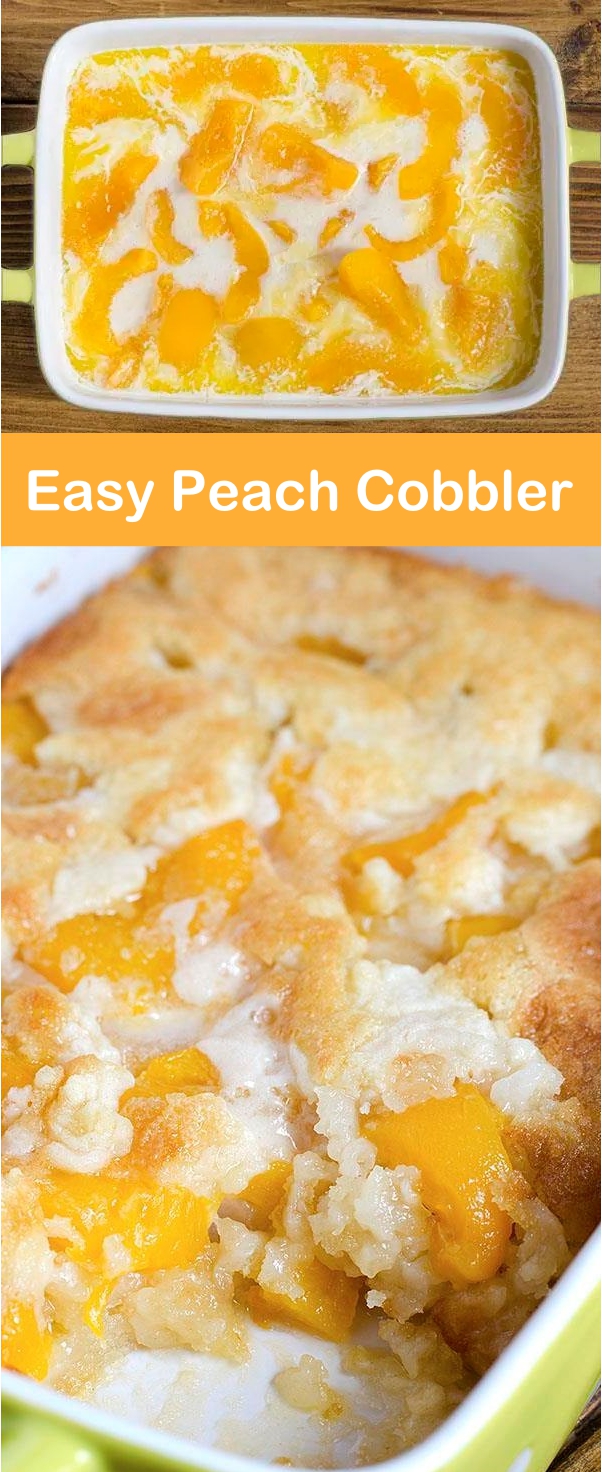 Yield: serves 6
Ingredients
1/2 cup butter-melted
1 cup flour
1 cup sugar
1 cup milk
1 teaspoon baking powder
one 15 oz. can of sliced peaches-drained
Instructions
Preheat oven to 350 F.
Pour melted butter into 8×8 baking dish.
Mix flour, sugar, baking powder and milk to combine, then pour the batter over the melted butter. (do not stir!)
Place the peaches on top of the batter and bake about 30 minutes, until golden brown.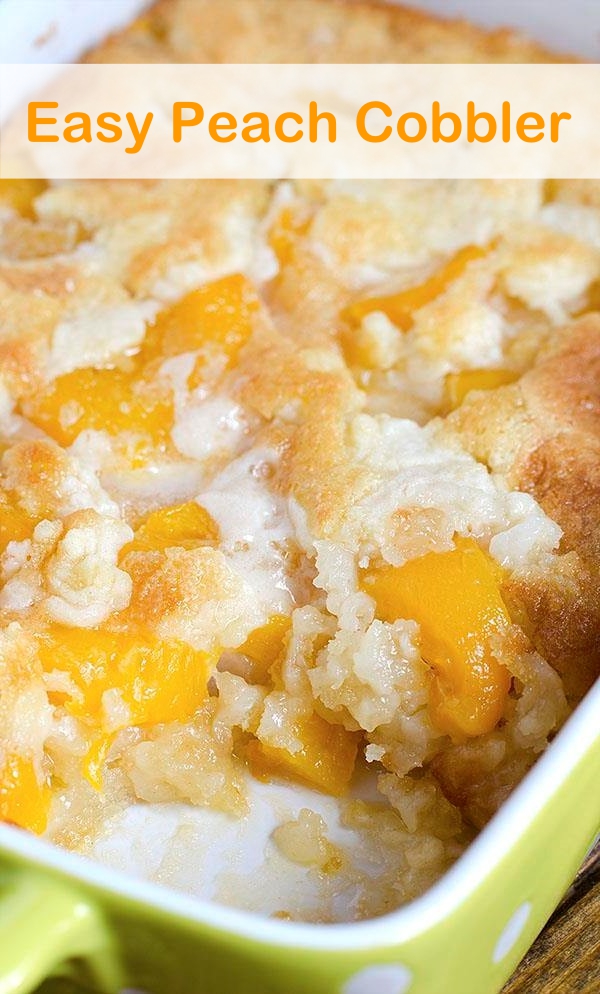 Source: omgchocolatedesserts.com