This incredibly easy Lemon Curd recipe is sweet, tart and perfect for spreading on all manner of baked goods. Lemon curd is so easy to make in the microwave and blows store bought lemon curd out of the water. It's simply amazing and so refreshing!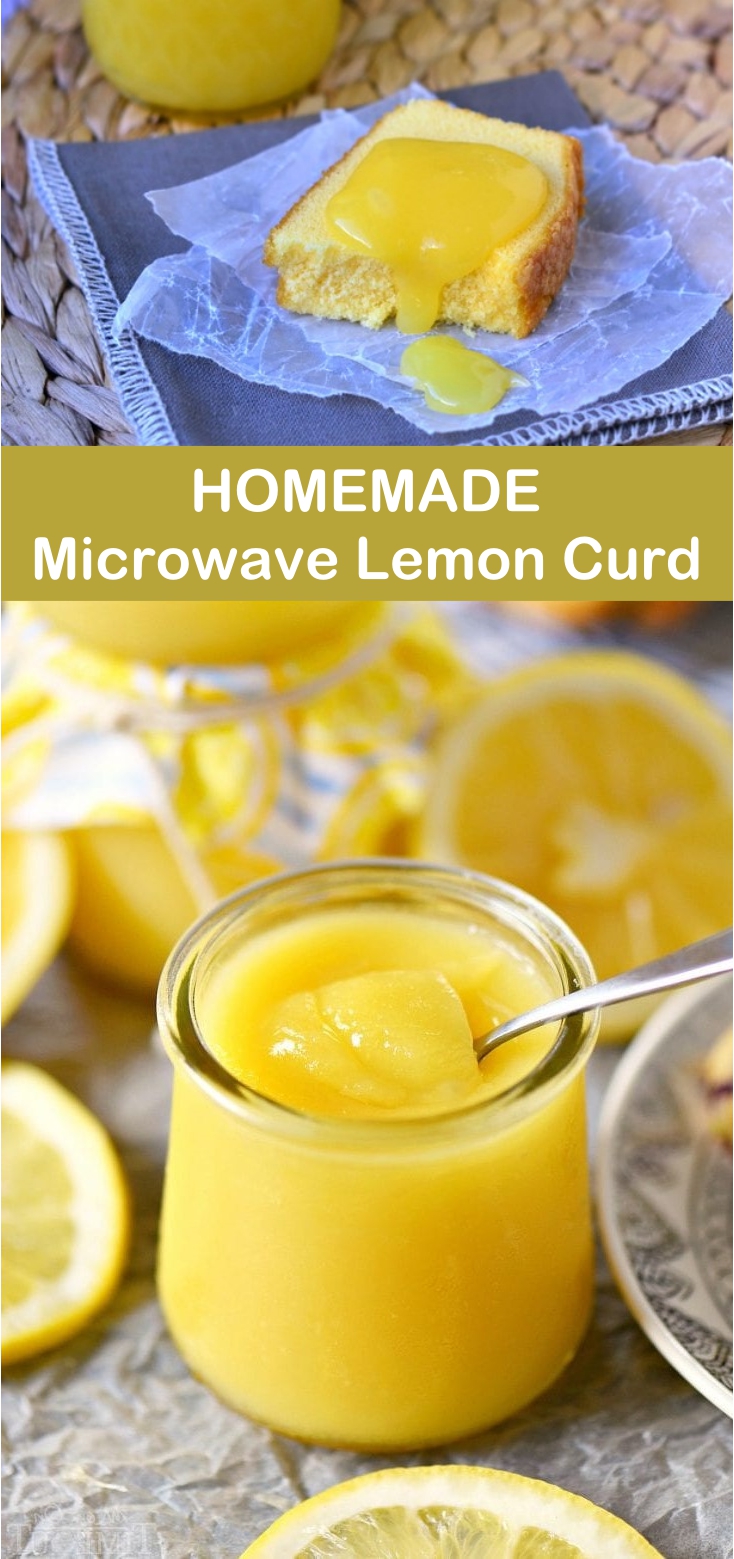 Servings: 24
Ingredients
1/2 cup unsalted butter
1 1/4 cups granulated sugar
3 eggs
1 egg yolk
1 cup fresh lemon juice
lemon zest from 3 lemons
Instructions
Melt butter in microwave, set aside to cool slightly.
Whisk together sugar and eggs in a medium-sized microwave-safe bowl.
Whisk in lemon juice and zest.
Finally whisk in the butter.
Microwave on 50% power for one minute. Stir.
Continue microwaving at 100% power in one minute intervals, stirring after each interval until the mixture is thick enough to coat the back of a spoon. (The curd will thicken as it cools.)
Strain curd through a fine-mesh sieve to remove zest.
Pour curd into sterile jars and store for up to three weeks in the refrigerator.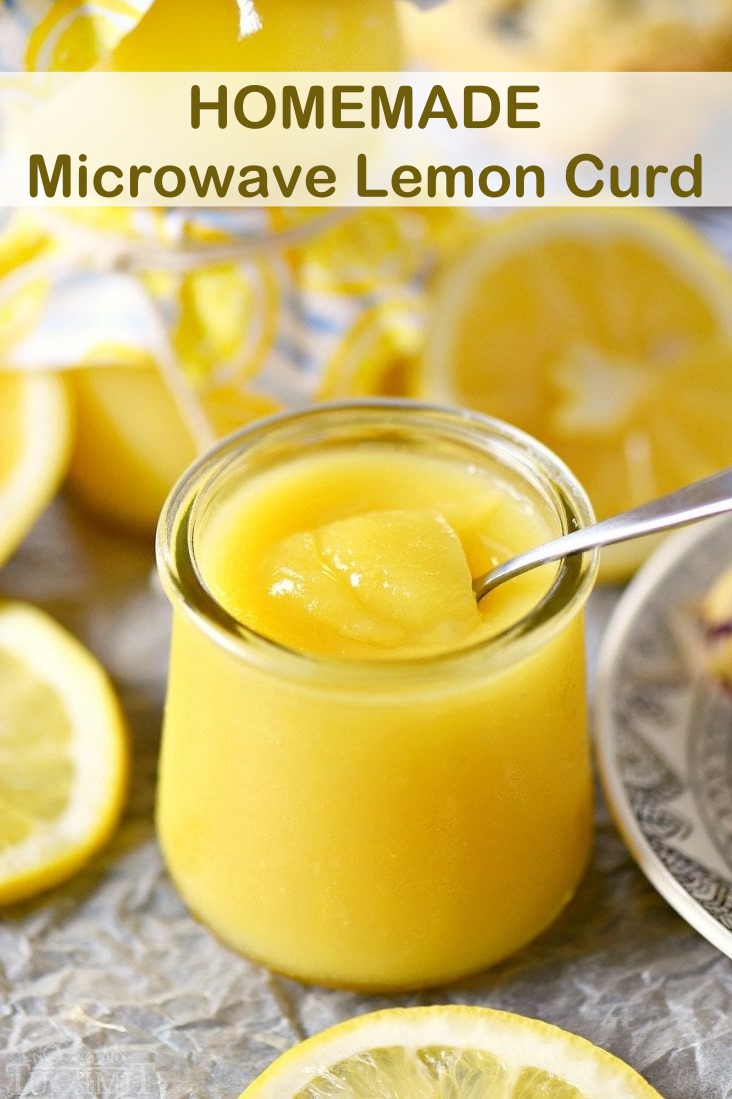 Source: momontimeout.com