Spaghetti Squash Skillet (Vegetarian Recipe) – In 30 minutes, this healthy vegetarian spaghetti squash recipe can be on the table. It's packed with mushrooms and chickpeas, and tossed with marinara sauce.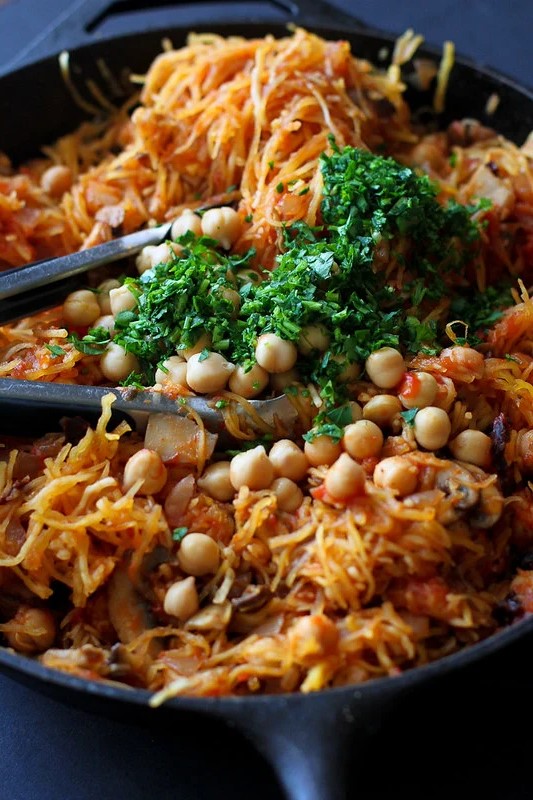 Servings: 8
Ingredients
1 3 pound spaghetti squash
2 teaspoons olive oil
1 medium onion chopped
8 ounces mushrooms thinly sliced
3 garlic cloves minced
3/4 teaspoon ground oregano
1/2 teaspoon ground pepper
1/8 teaspoon salt
1 1/2 cup marinara sauce your favorite kind
1 3/4 cups no salt added chickpeas, rinsed & drained
1/4 cup minced flat-leaf parsley
1/3 cup grated Parmesan cheese animal rennet-free for vegetarian
Instructions
Using a large, sharp knife, pierce the spaghetti squash in several pieces.
Place the spaghetti squash in a glass baking dish and cook in the microwave on high for about 15 minutes, turning the squash halfway through cooking.
Before handling, let the squash stand for 10 minutes. Cut in half lengthwise and scrape out the seeds and fibers. Using a fork, twist out strands of the spaghetti squash flesh and place in a large bowl.
Preheat the broiler.
Heat the olive oil in a large nonstick or cast-iron skillet, set over medium-high heat.
Add the onion and mushrooms. Cook, stirring occasionally, until the vegetables are tender and just starting to brown, 5 to 6 minutes.
Add the garlic, oregano, pepper and salt. Cook for 1 minute.
Stir in the reserved spaghetti squash, marinara sauce, chickpeas and parsley.
Spread the spaghetti squash mixture into an even layer in the skillet. Top with the Parmesan cheese.
Place the skillet under the broiler until the cheese is melted, 1 to 2 minutes. Serve.
Notes
Weight Watchers Points: 2 (Freestyle SmartPoints), 3 (Old SmartPoints), 4 (Points+)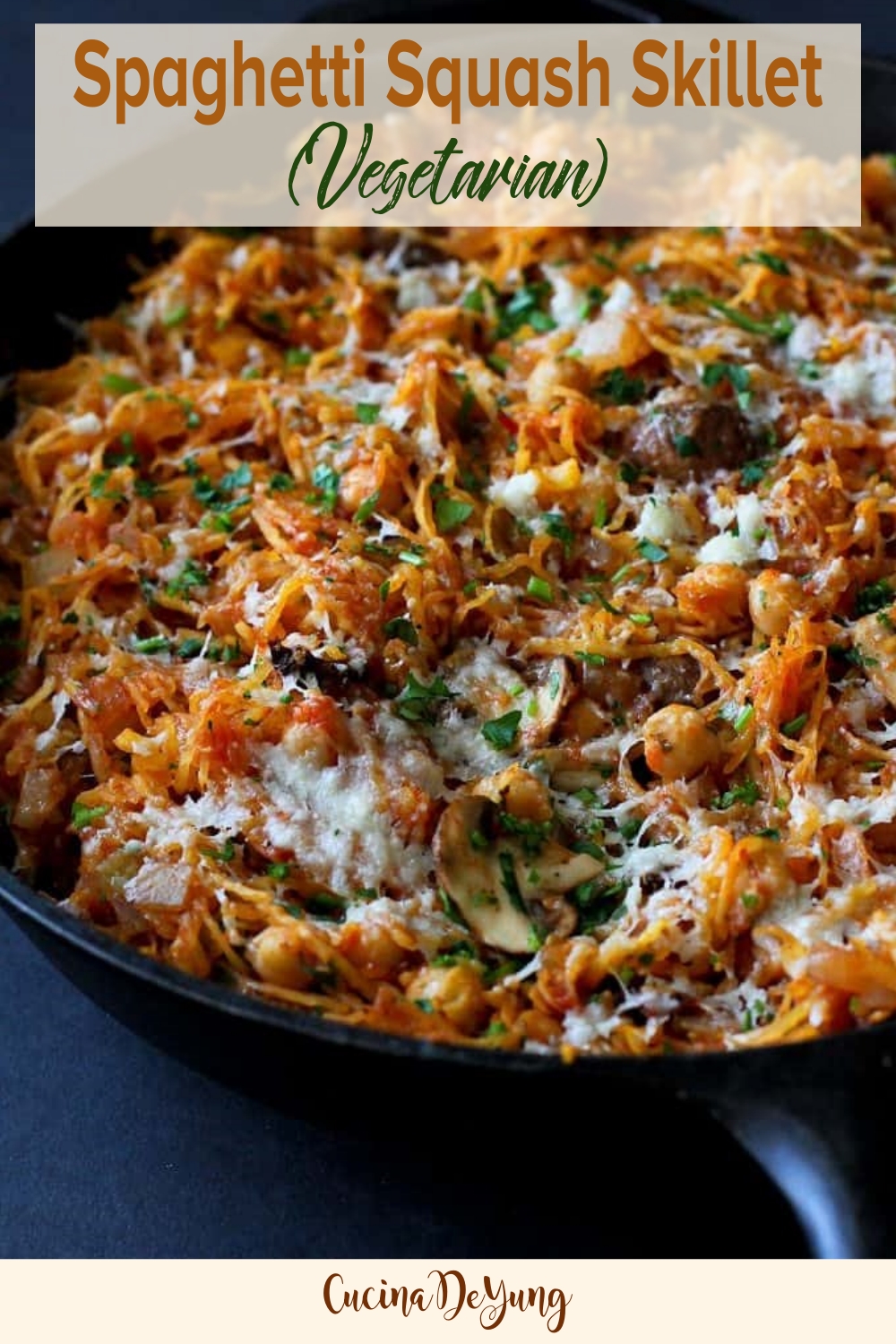 Source: cookincanuck.com