Delicious Cheesy Broccoli Spaghetti Squash Casserole Recipe – Try this warm low carb and gluten free cheddar broccoli spaghetti squash casserole as a side or main course dish. It takes little time to prepare the dish!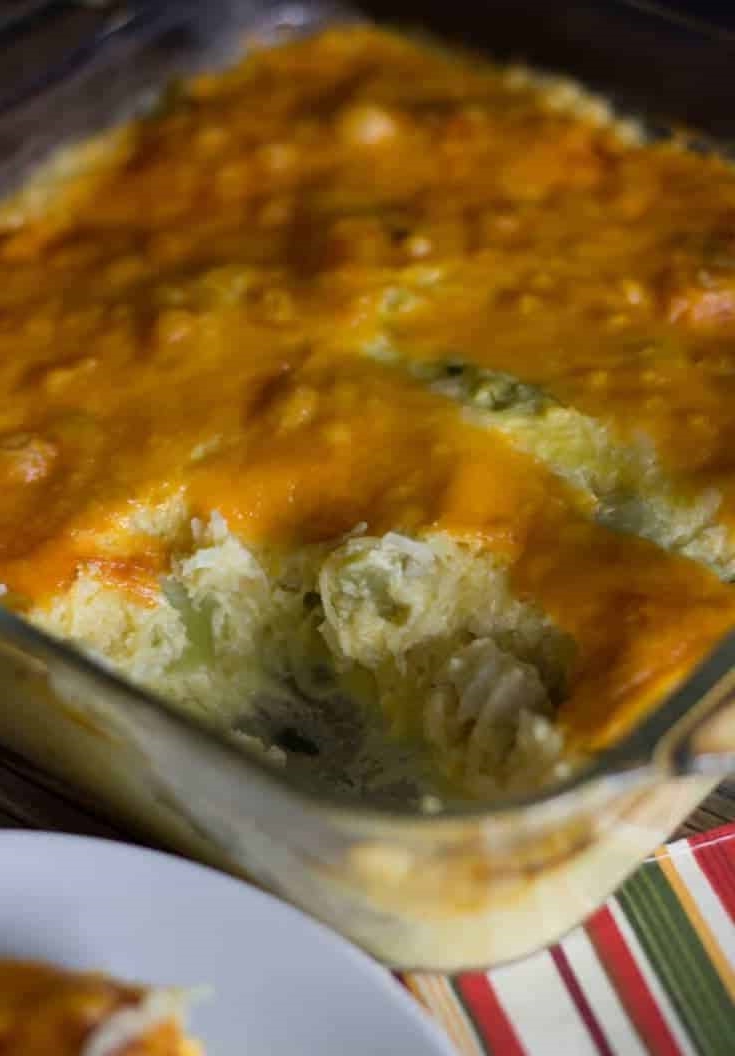 Servings: 6
INGREDIENTS
1 small spaghetti squash roasted (about 2 cups )
10 oz frozen broccoli steamed (about 1 ½ cups)
3/4 cup sour cream
1 cup sharp cheddar cheese shredded
1 egg beaten
1/2 teaspoon garlic powder
dash salt
dash pepper
4 slices sharp cheddar cheese
INSTRUCTIONS
Place strands of spaghetti squash into a towel lined bowl to absorb extra liquid.

Remove towel, then add steamed broccoli, sour cream, shredded cheese, egg, garlic powder, salt and pepper.

Spread mixture out into an 8×8-inch baking pan.

Top with cheese slices.

Bake at 375°F for 30-35 minutes or until cheese is browned.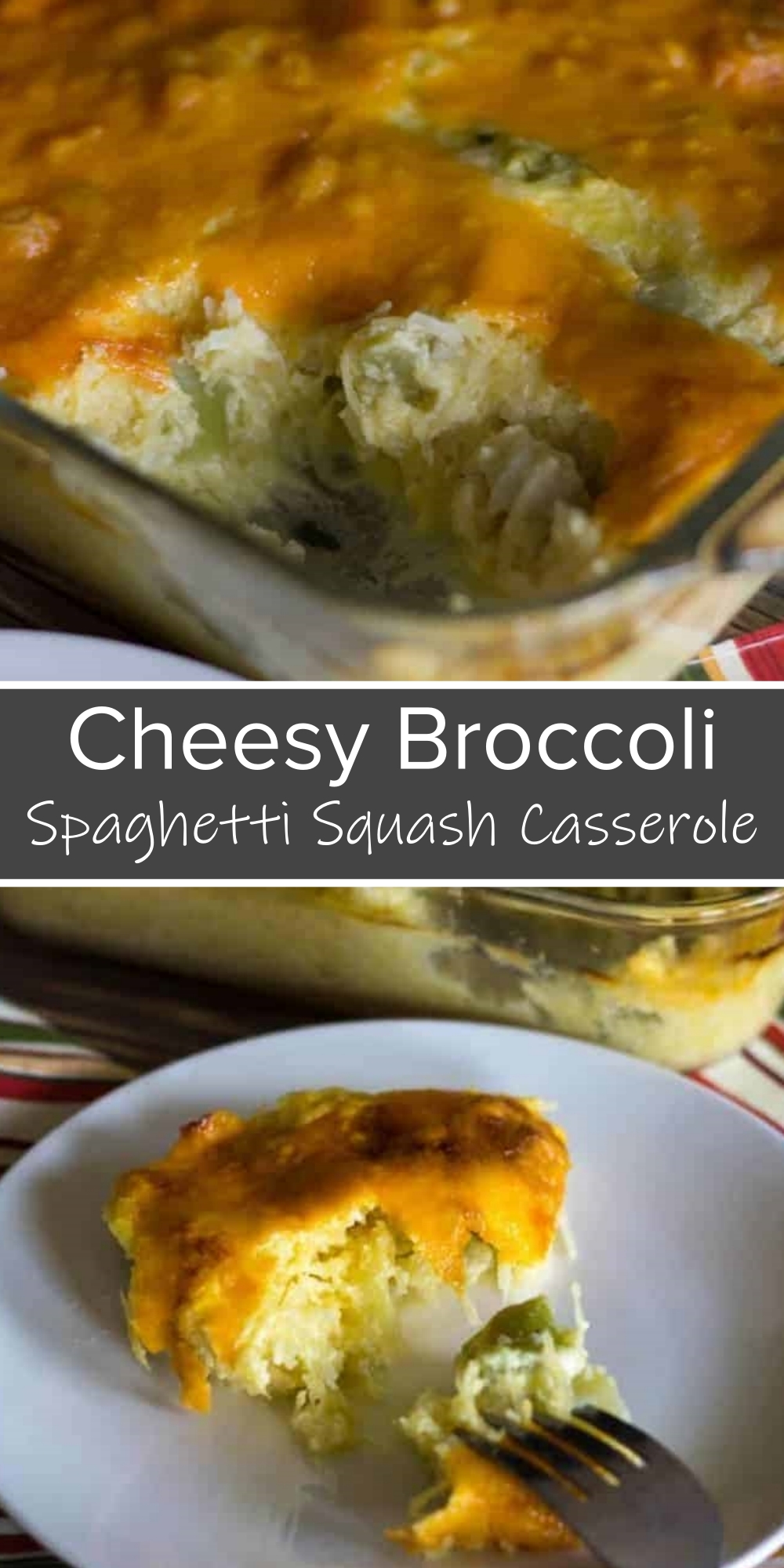 Source: lowcarbyum.com