A super simple casserole made with refrigerated biscuits, eggs, cheese, and bacon. Christmas Morning Casserole is perfect for long lazy mornings with family and friends.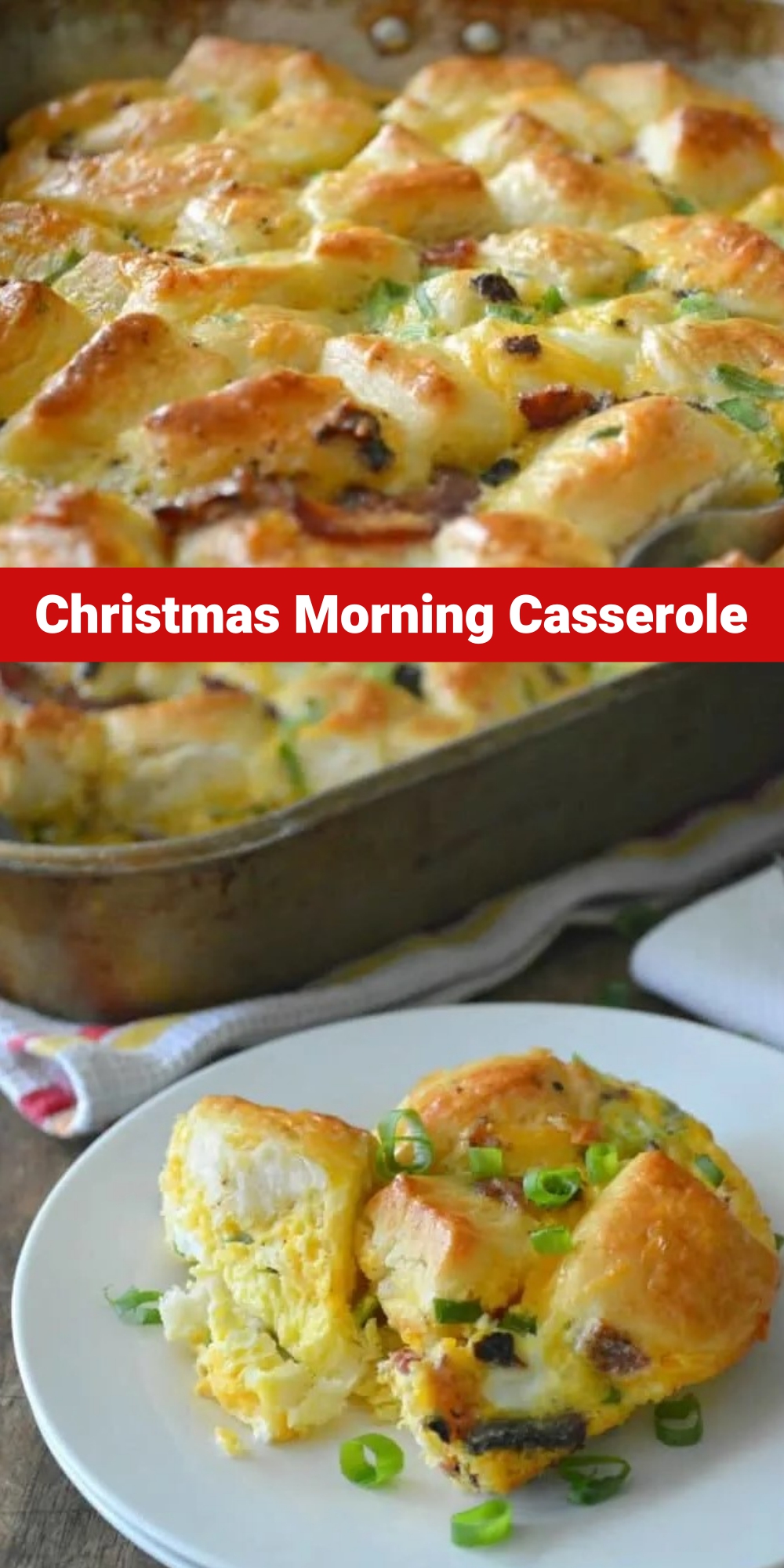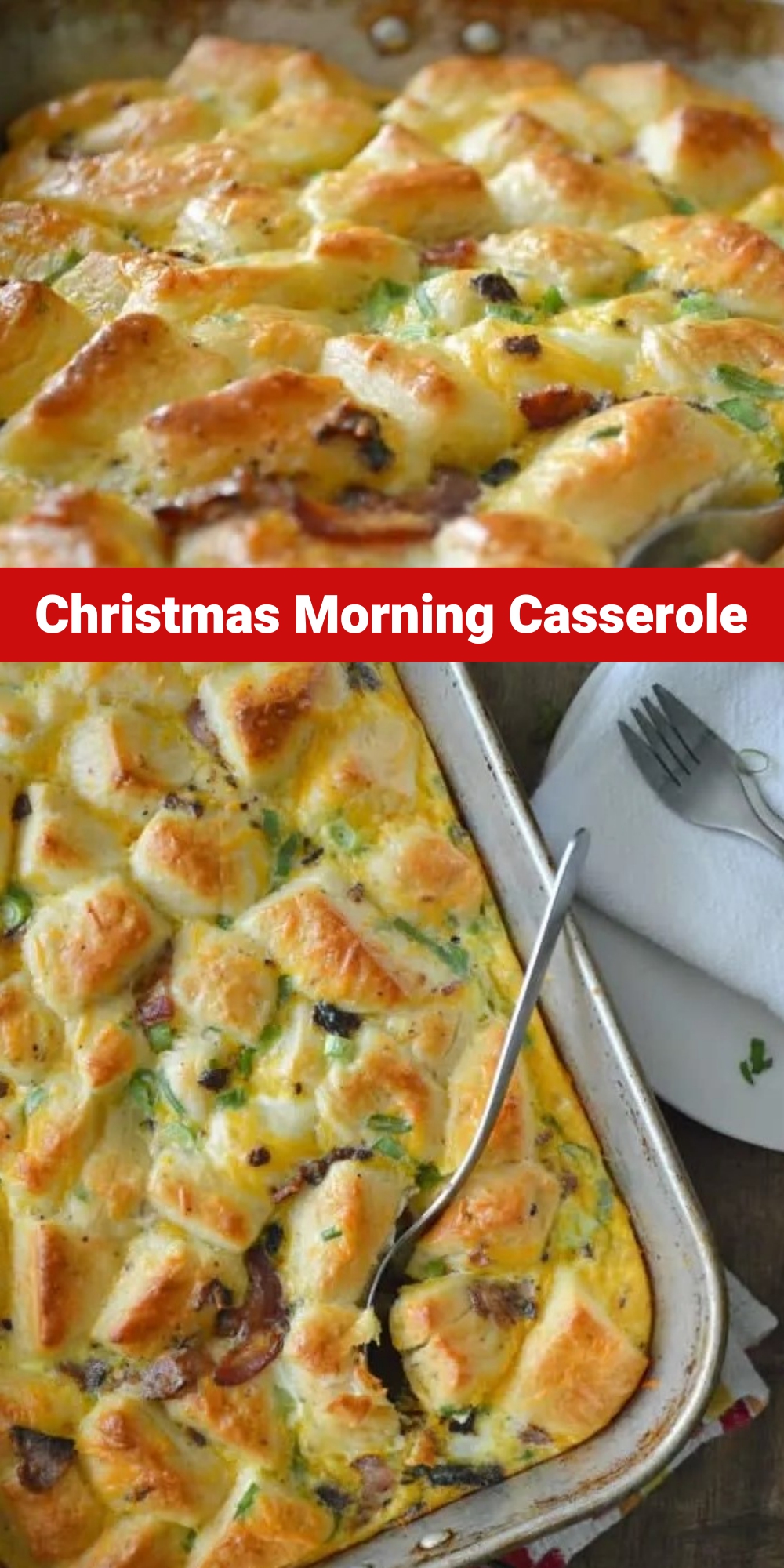 Servings: 12
Ingredients
7 Eggs
1/4 cup Milk
1 16 ounce package Refrigerated Flaky Biscuit Dough, Cut into 1 1/2 inch pieces
1 1/2 cups Sharp Cheddar Cheese, Shredded
4 Green Onions, Chopped
6-8 slices Bacon, Cooked, drained on paper towels, and cut into 1 inch pieces
Instructions
Preheat the oven to 350°F and lightly grease a 9 X 13 casserole dish.
In a large bowl beat together the eggs and milk. Add in the biscuit pieces, cheese, onions, and bacon and gently turn everything over in the bowl to evenly coat.
Pour everything into the prepared baking dish and bake for 25 – 30 minutes. You want the eggs to be firmly set and the biscuits to be puffy and golden.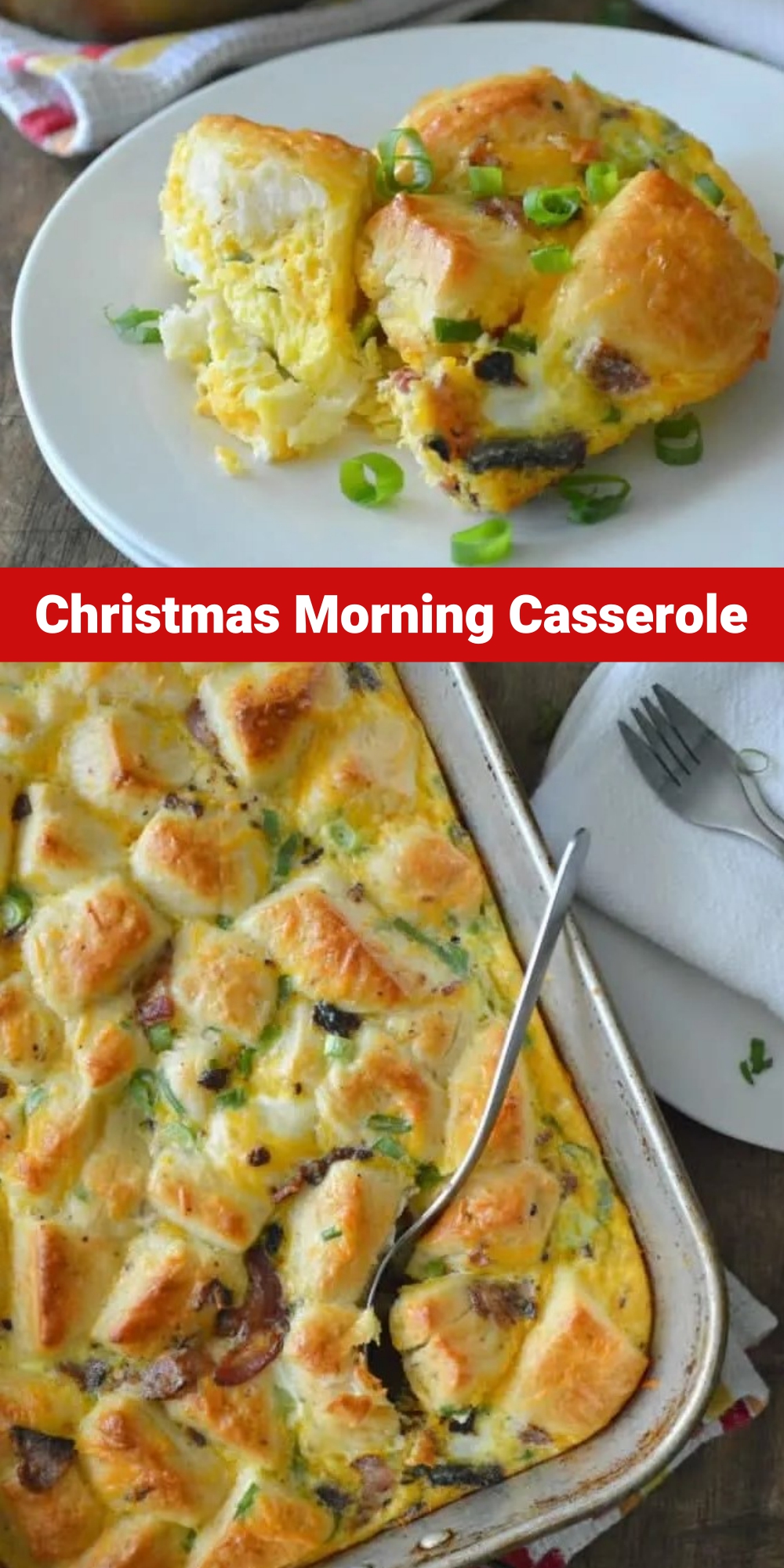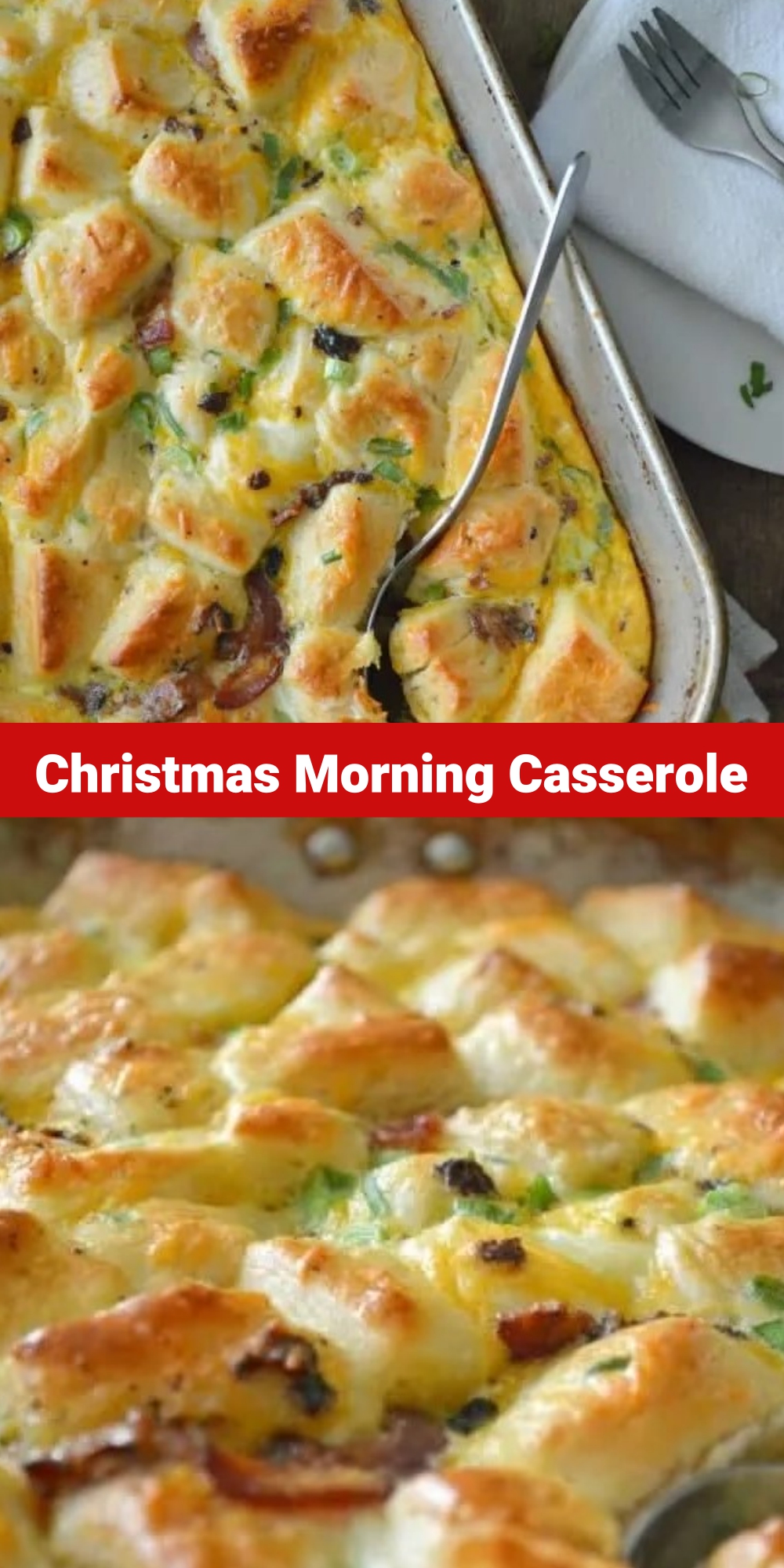 Source: sugardishme.com