Easy Gumdrop Fudge Recipe – Creamy Vanilla Fudge filled with colorful gumdrop candy pieces! So pretty for gift giving or for sharing with the kids over the holidays.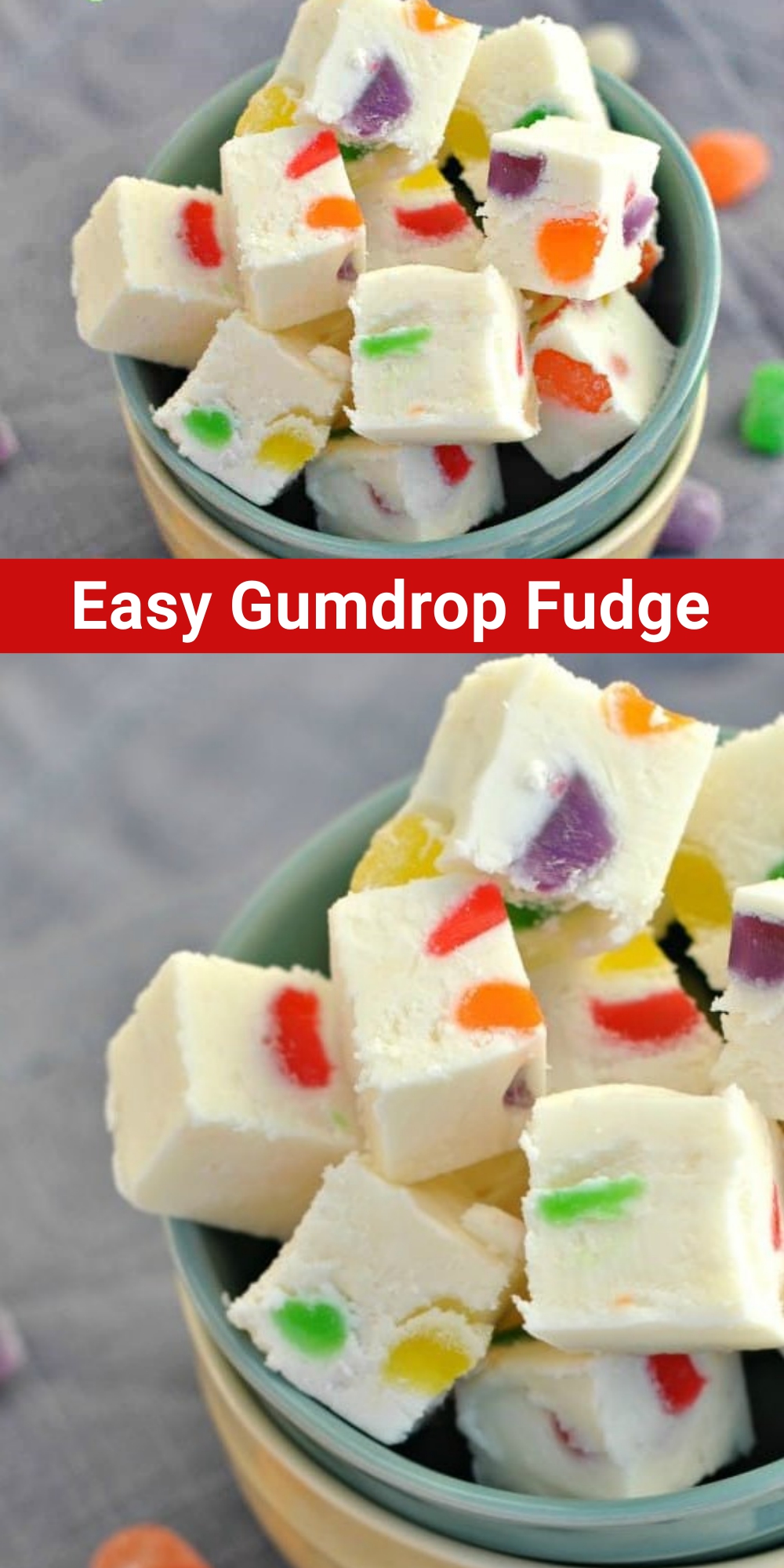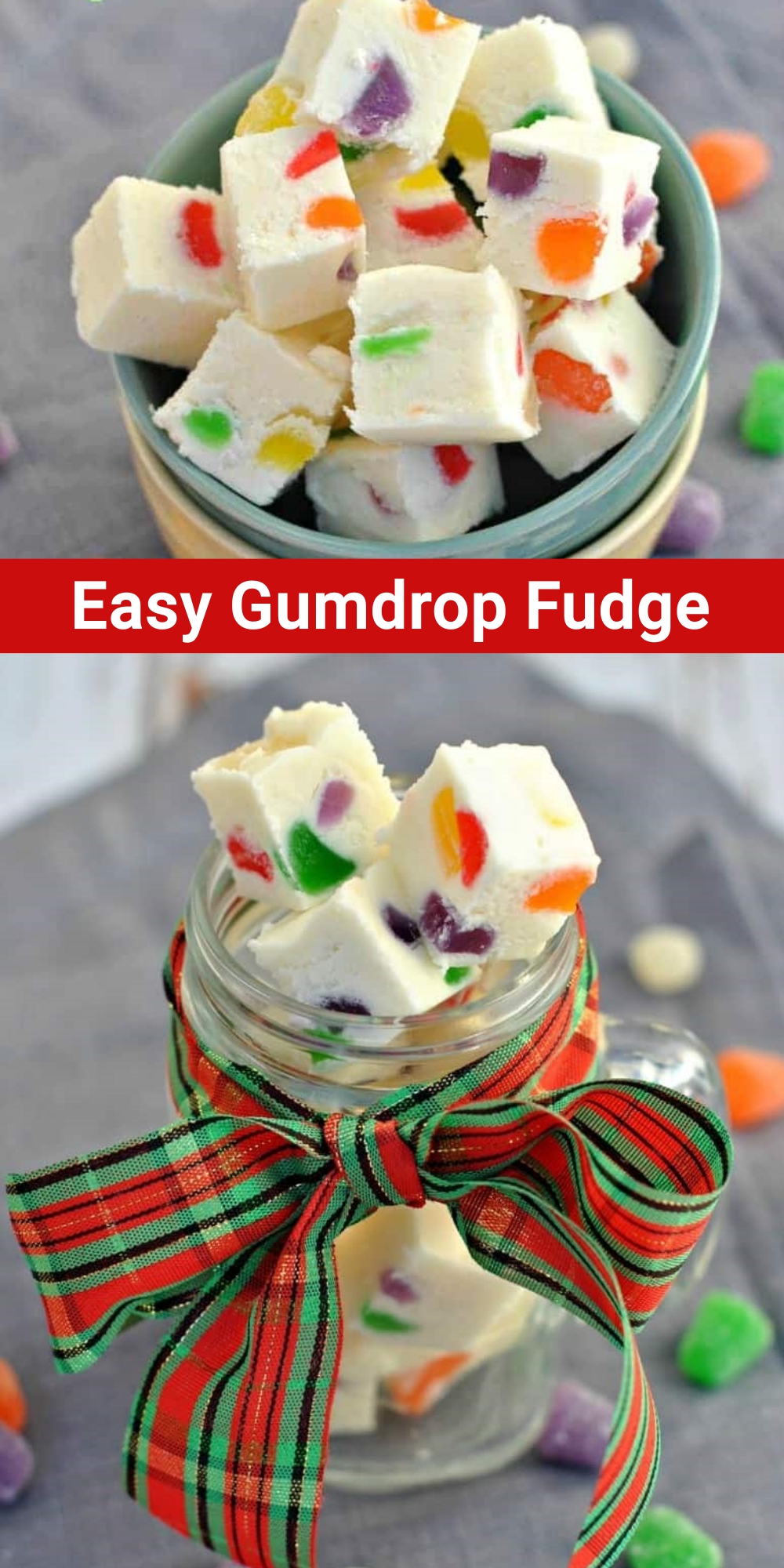 Yield: 64 Pieces Of Candy
Ingredients
2 cup granulated sugar
3/4 cup heavy cream
3/4 cup unsalted butter
pinch of salt
1 bag (11oz) white chocolate morsels
1 jar (7oz) marshmallow cream
1 1/2 cup gumdrops, chopped
Instructions
Prepare an 8inch square baking dish by lining it with parchment paper. Set aside.
Add white chocolate morsels and marshmallow cream to a large mixing bowl. Set aside.
In a large, heavy saucepan, add butter, cream, sugar and salt. Bring to a boil over medium high heat, stirring frequently. Once boiling, continue to boil for a full 5 minutes, stirring constantly. Remove from heat and pour over white chocolate and marshmallow cream. Using an electric mixer, blend for about one minute, until morsels are melted and mixture is smooth.
Add gumdrops and fold them in with a spoon, gently. Pour mixture into prepared baking dish and refrigerate for two hours (or overnight), covered with a piece of plastic wrap.
Once set, cut into bite sized pieces and store in an airtight container in the refrigerator for up to two weeks.
ENJOY.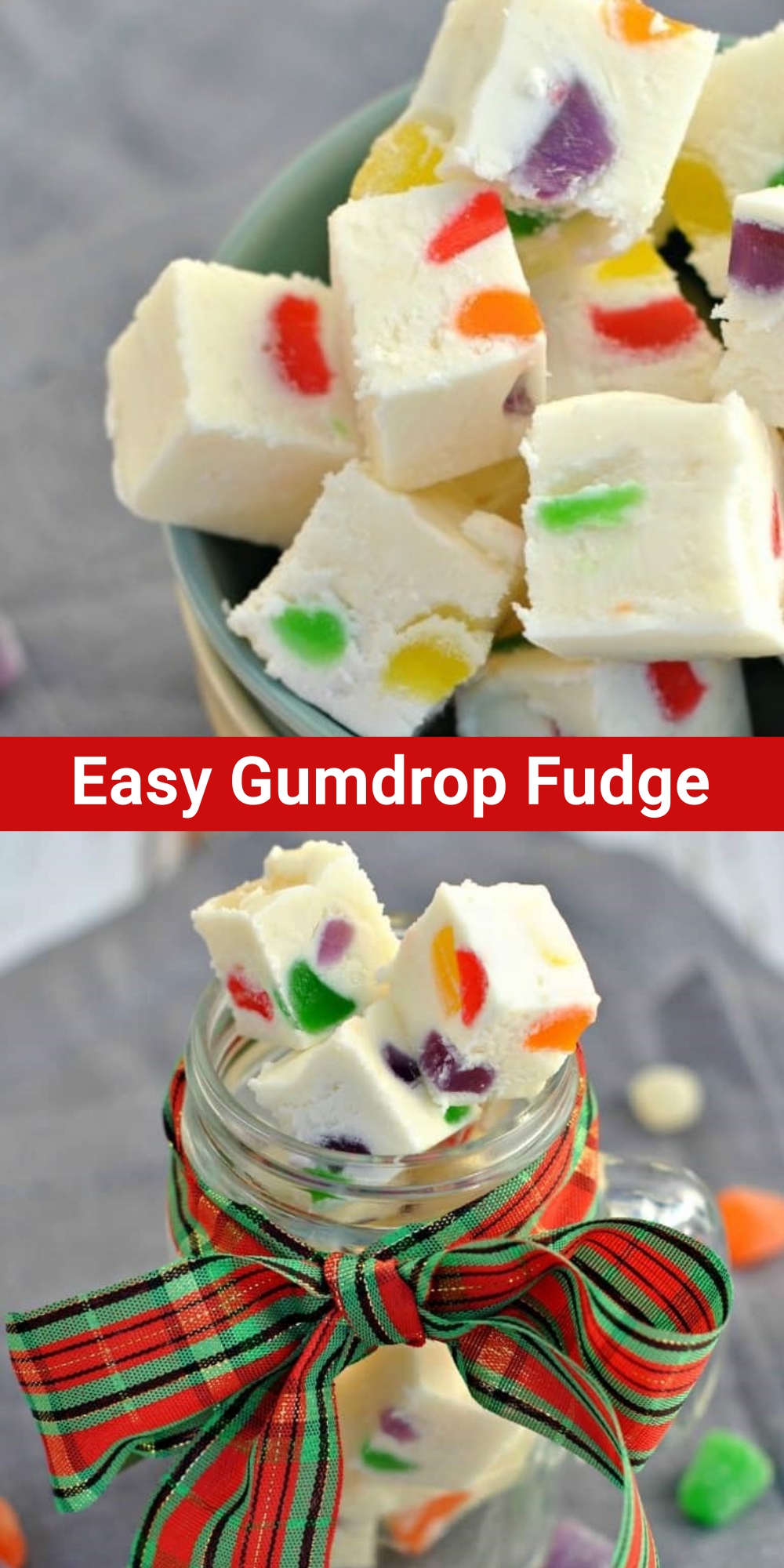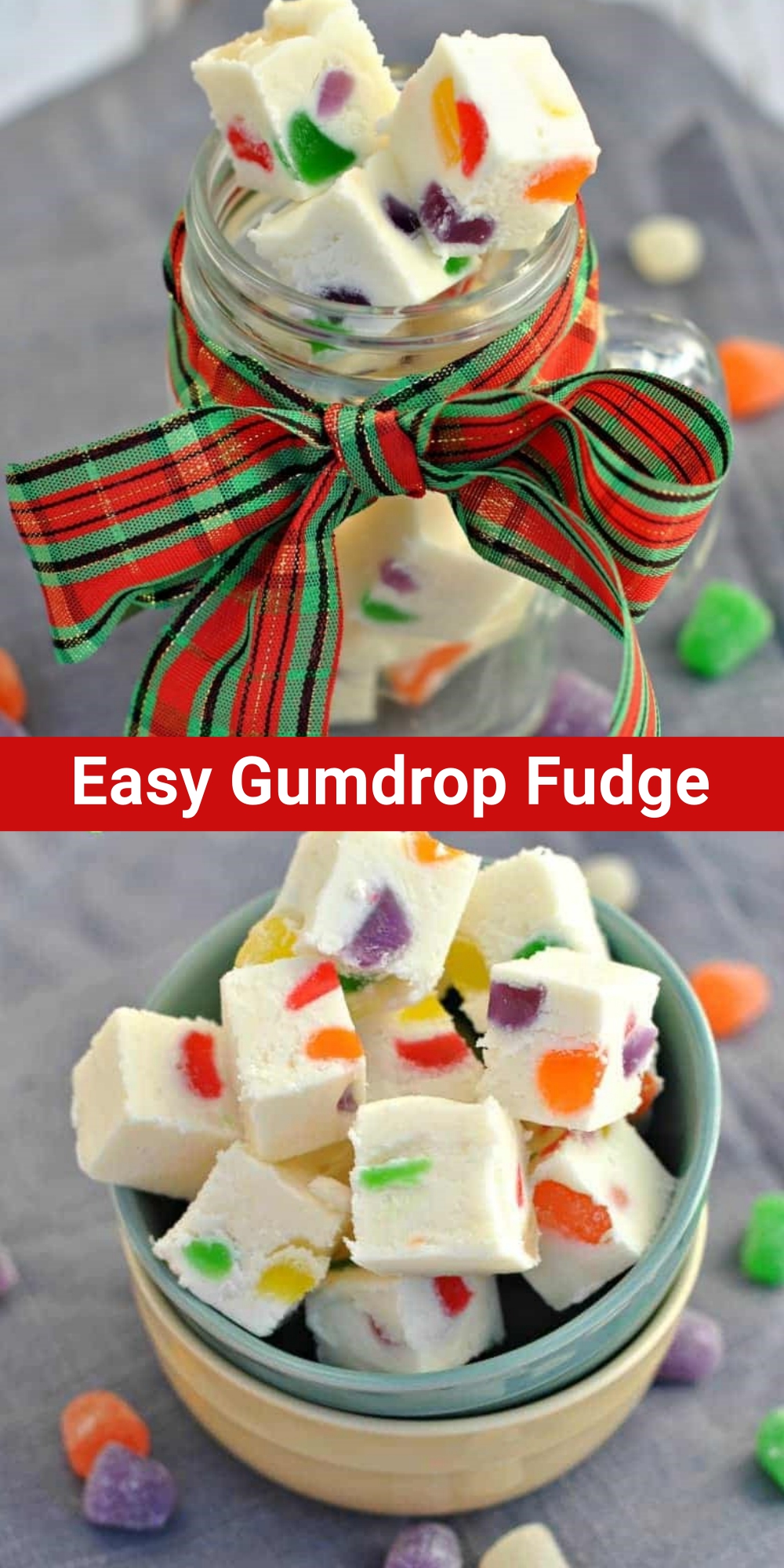 Source: shugarysweets.com