Delicious Thai Peanut Chicken Zoodle Bowl – I can't wait for you to try these! Hope you enjoy them as much as I do! Happy zoodling!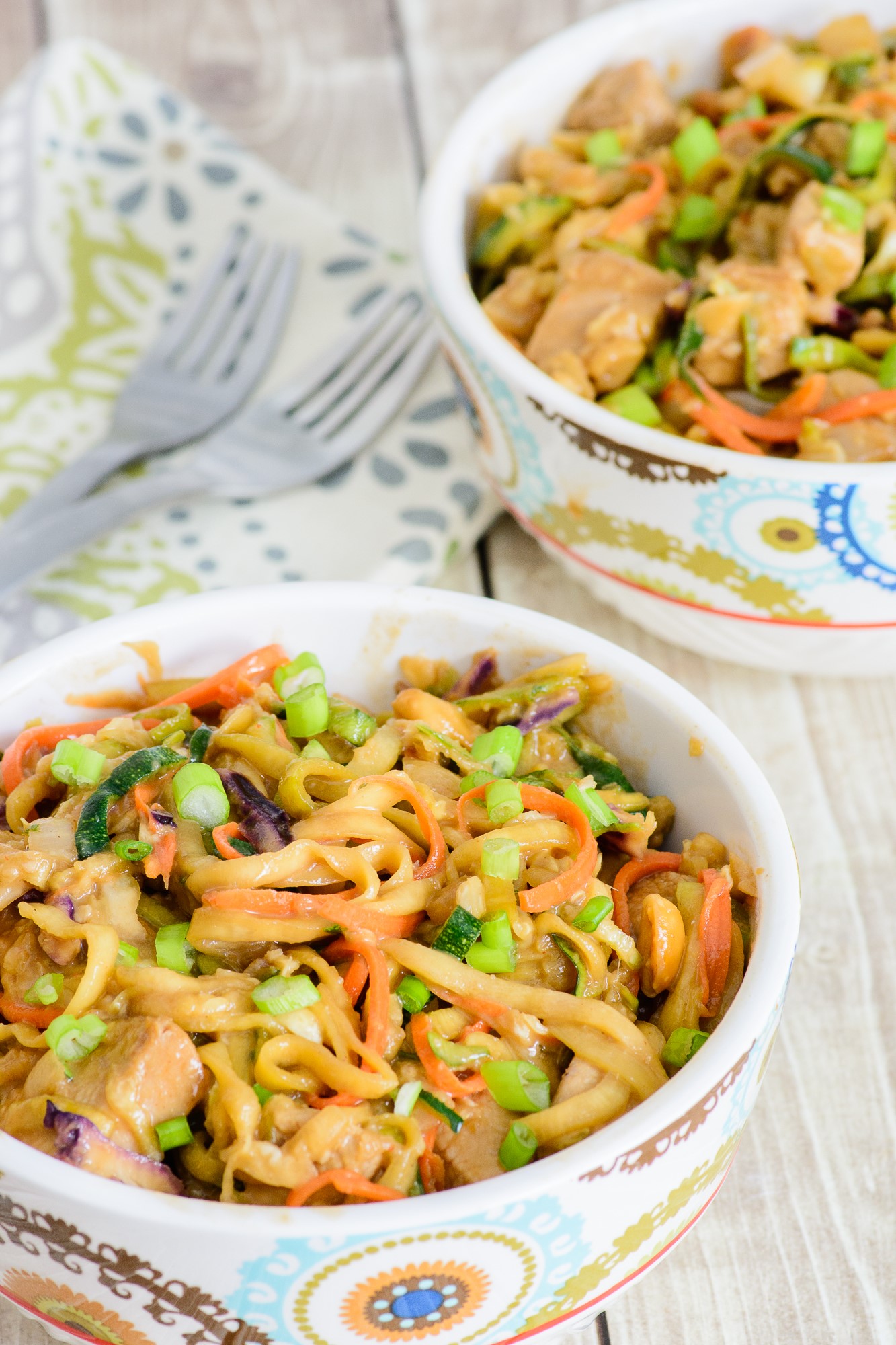 Ingredients
4 medium sized zucchini
4 tablespoons oriental sesame oil, divided use
1 cup shredded carrots
2 cups shredded cabbage,
3 chopped chicken breasts
8 green onions, chopped
5 garlic cloves, minced
1 tablespoon minced peeled fresh ginger
¼ cup honey
¼ cup creamy peanut butter
¼ cup soy sauce
3 tablespoons unseasoned rice vinegar
1 tsp sriracha sauce
Instructions
In a medium bowl, whisk together the soy sauce, ginger, garlic, 2 tablespoons of the sesame oil and rice vinegar.
Put sauce and chicken into a large freezer bag and let marinate in the fridge for at least 30 minutes, overnight is better though.
When you are ready to cook the meal spiralize the zucchini.
Place zoodles in a colander and salt liberally (don't skip this step or you'll get a sticky soggy mess) let sit for 20 minutes then soak up extra moisture with a paper towel.
While zoodles are sitting heat 1 tablespoon sesame oil in a skillet or pan over high heat and remove chicken from marinade.
Add chicken and remaining sesame oil to the skillet and saute until no longer pink.
Add the green onions, carrots, cabbage and zucchini noodles.
Saute over medium heat for 5 minutes.
Add in the honey, peanut butter and Sriracha.
Stir all the ingredients together and cook for an additional 3-5 minutes
Serve warm. Store leftovers in an airtight container for up to 7 days.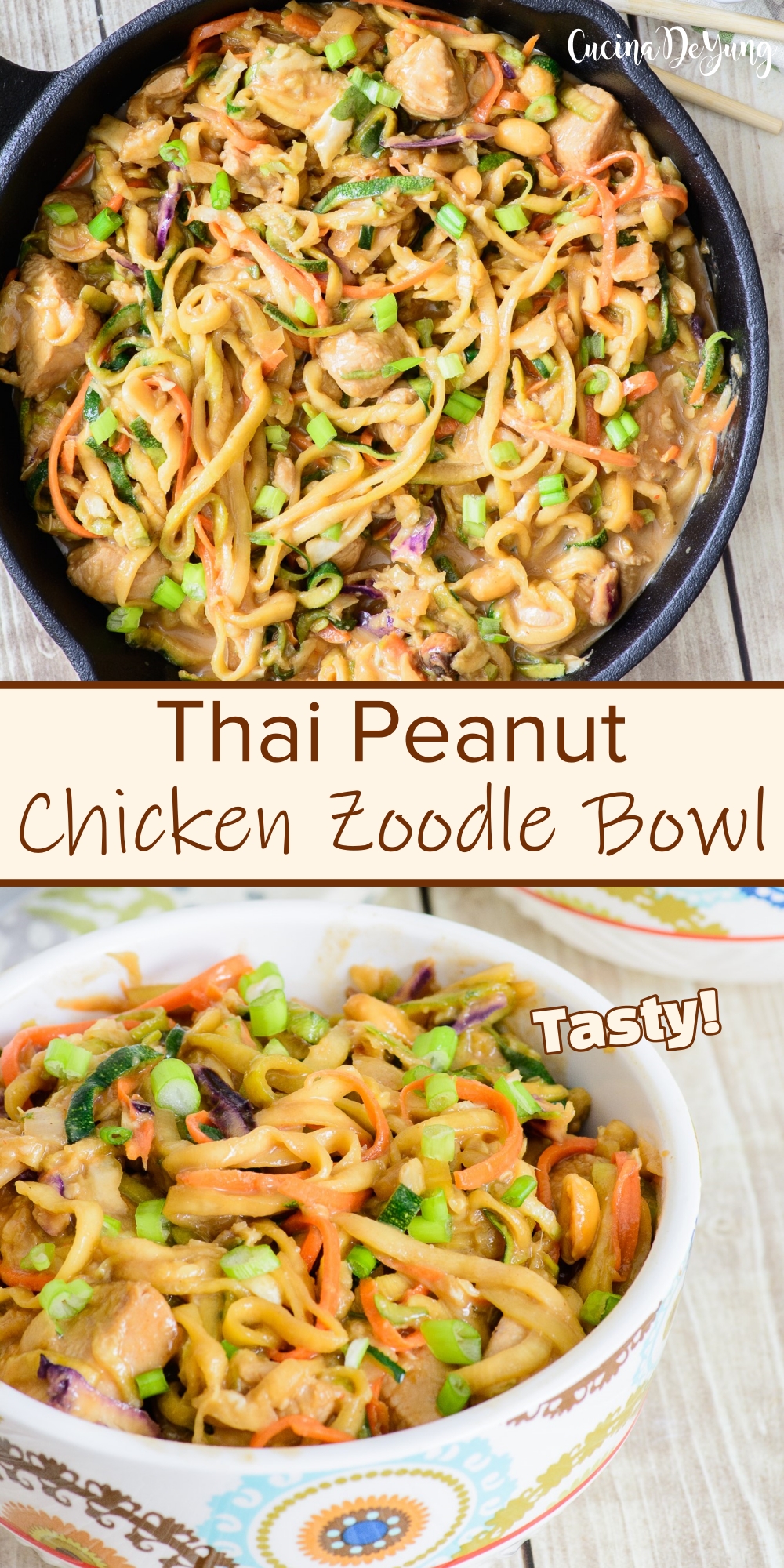 Source: almostsupermom.com