This recipe updated on March, 12-2021
Tortellini Minestrone Soup Recipe – Good soup for cold day.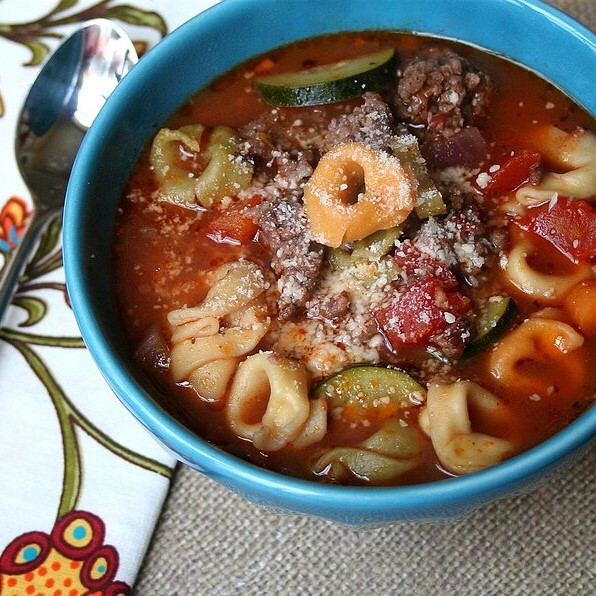 Servings: 8
Ingredients
1 ½ pounds Italian sausage
1 cup chopped onion
2 cloves garlic, minced
6 cups low-sodium chicken broth
1 (16 ounce) can whole peeled tomatoes, cut into pieces
2 cups thinly sliced carrots
1 cup thinly sliced celery
1 cup ketchup
¾ cup dry red wine
1 (9 ounce) package refrigerated cheese tortellini
2 cups thinly sliced zucchini
¼ cup grated Parmesan cheese, or to taste
Directions
Heat a Dutch oven or large skillet over medium-high heat. Cook and stir sausage in the Dutch oven until browned and crumbly, 5 to 7 minutes; drain and discard grease. Add onion and garlic; cook and stir until onion is tender, 5 to 10 minutes.
Stir chicken broth, tomatoes, carrots, celery, ketchup, and red wine into sausage mixture; bring to a boil. Reduce heat, cover, and simmer until carrots and celery are tender, about 30 minutes. Add tortellini and zucchini to the soup and cover; simmer until zucchini are tender, 25 to 30 more minutes. Ladle soup into serving bowls and top with Parmesan cheese.
Recipe by: allrecipes.com