Quick and Easy Cheesy Chicken Enchilada Soup – Flavorful and filling 20 Minute Cheesy Chicken Enchilada Soup recipe is super easy to cook up and full of the BEST flavors!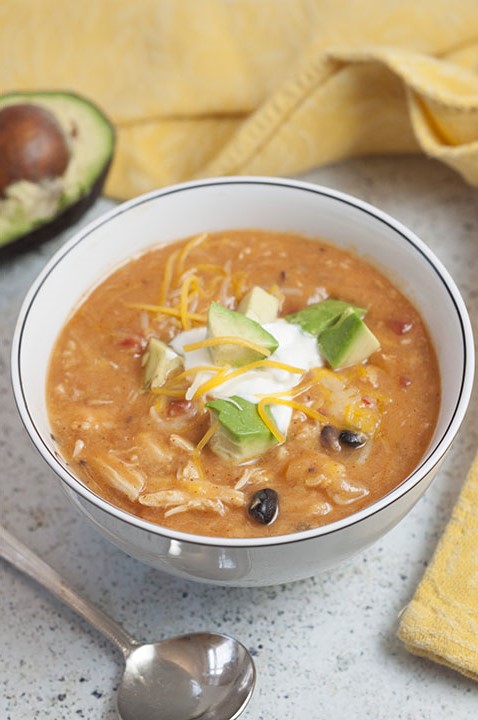 Servings: 6
Ingredients
2 tablespoons olive oil
1 cup diced white onion
3 cloves garlic, minced
½ cup flour
3 cups chicken stock
2 cups cooked, shredded chicken
1 10-ounce can red enchilada sauce
1 (14-ounce) can black beans, rinsed and drained
1 (14-ounce) can diced tomatoes, with juice
½ teaspoon ground cumin
8 ounces sharp cheddar cheese, freshly grated
1 teaspoon salt
optional toppings: tortilla chips/strips, diced/sliced avocado, sour cream, chopped fresh cilantro, and/or pico de gallo
Instructions
Heat the oil in a large pot over medium-high heat. (To save time, peel and dice the onion for the minute or so that the oil heats.)
Add the onion and saute for 5 minutes, or until cooked and translucent. Add the garlic and saute for an additional minute until fragrant, being careful not to burn it.
Whisk in the flour and cook for an additional minute.
Pour in half of the chicken stock, and stir until completely combined and no lumps remain.
Add in the rest of the chicken stock, and stir quickly to combine.
Add in the chicken, enchilada sauce, black beans, tomatoes, salt and cumin, and stir until combined. Continue stirring occasionally until simmering.
Reduce heat to medium-low and let it simmer for about 3 minutes, stirring occasionally so that the soup does not burn to the bottom of the pan.
Slowly stir in the cheese until combined. Season with salt, to taste.
Serve your soup warm with toppings of choice. Enjoy!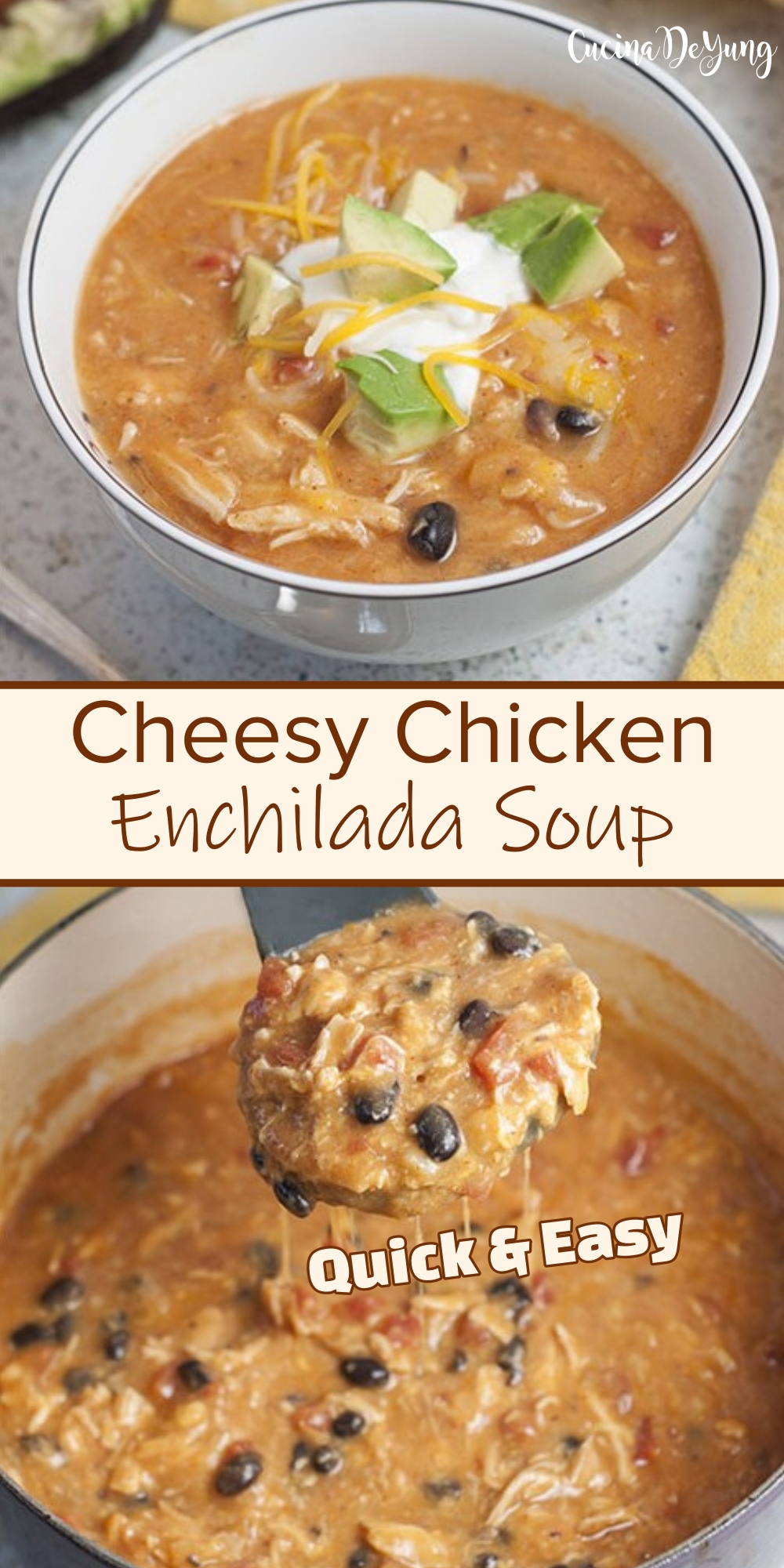 Source: wishesndishes.com