Moqueca (Brazilian Salmon Stew) – Here's an irresistible spin on moqueca, the classic Brazilian fish stew. Marinate salmon is layered with onions, bell peppers, tomatoes, cilantro, and coconut milk and simmered on the stove.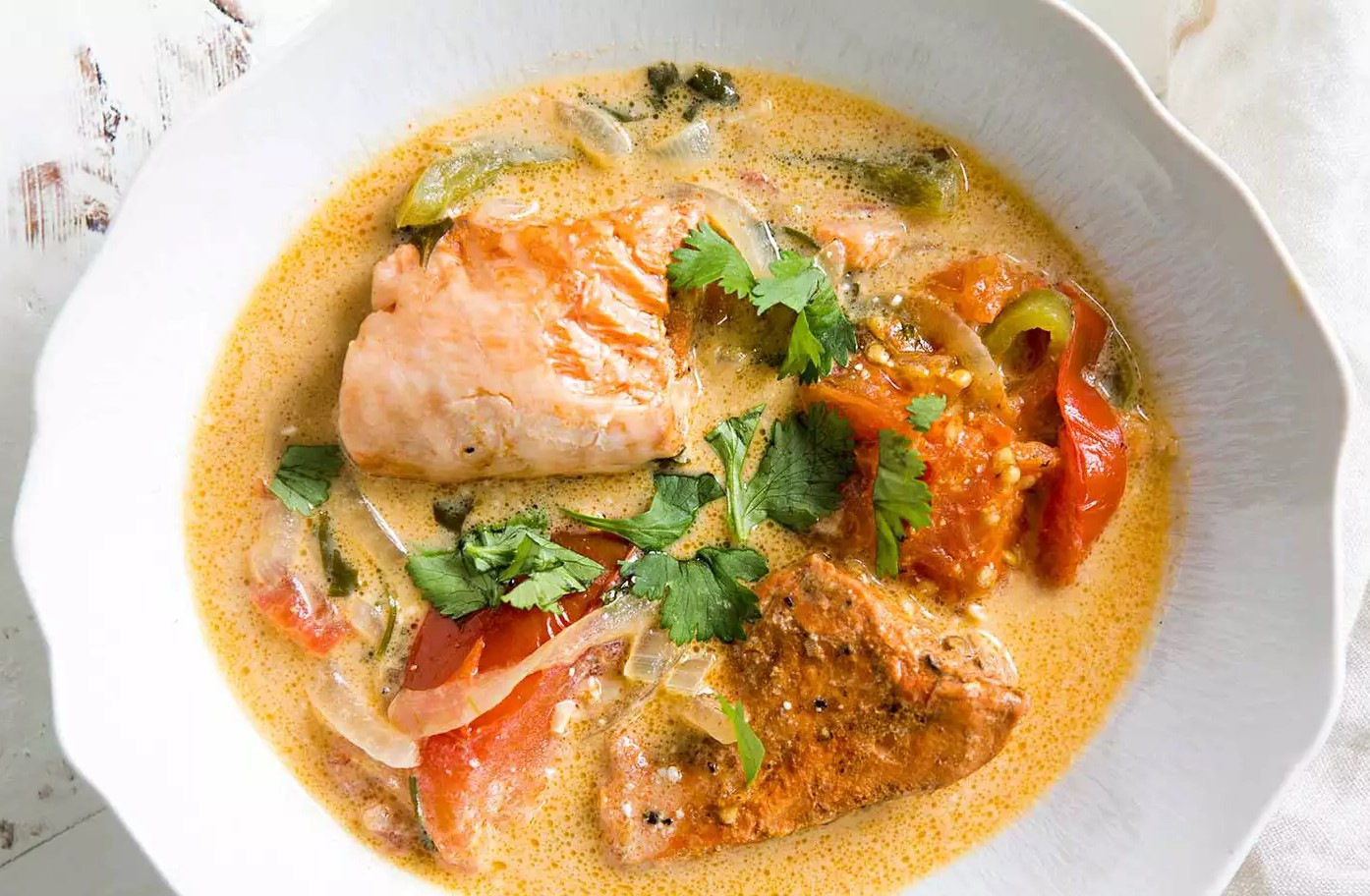 Servings: 6
Ingredients
For the marinade:
Cloves from 1/2 head garlic, peeled, crushed, and minced
2 tablespoons fresh lime juice
3/4 teaspoon coarse salt
1 tablespoon sweet paprika
2 1/2 teaspoons ground cumin
1 1/2 teaspoons freshly ground black pepper
For the soup:
1 1/2 to 2 pounds salmon, cut into 2-inch pieces (largish bite-sized pieces)
Extra virgin olive oil
2 medium onions, sliced
1 large green bell pepper, seeded, de-stemmed, and sliced
2 medium tomatoes, sliced
Salt and freshly ground pepper
1 (14-ounce) can regular coconut milk (not light)
1 large bunch fresh cilantro, chopped (1 to 2 cups), divided
Instructions
Marinate the salmon:
In a medium bowl, combine the garlic, lime juice, coarse salt, sweet paprika, cumin, and the black pepper. Let the salmon
marinate in this paste for at least 2 hours. The longer, the better.
Layer the ingredients in a large pot:
Coat the bottom of a large covered skillet or Dutch oven with a couple tablespoons of olive oil. Add a layer of sliced onions,
then a layer of sliced bell peppers, and then a layer of sliced tomatoes.
Place the fish pieces with the marinade, on top of everything, and start layering again—onions, bell peppers, and tomatoes.
Top with cilantro, coconut milk, and olive oil:
Sprinkle generously with salt and pepper. Add about half of your fresh cilantro on top.
Pour coconut milk over everything. Drizzle generously with olive oil over the top (several tablespoons).
Cook the stew:
Bring to a boil. Reduce the heat to low, cover and let simmer for 30 minutes to an hour, until the vegetables are cooked
through.
Serve hot in individual bowls, garnished with the remaining cilantro.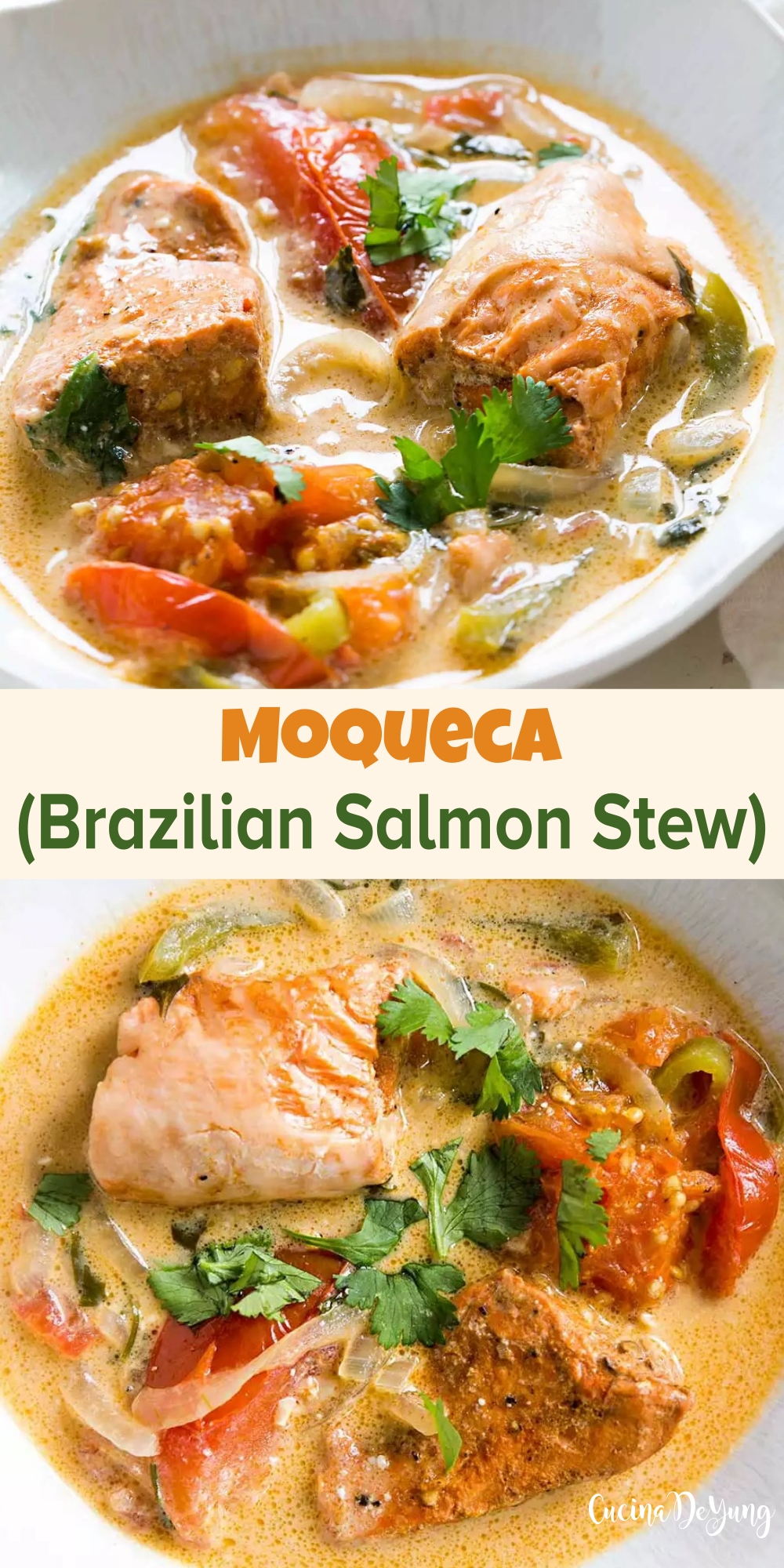 Source: simplyrecipes.com