Delicious Cattle Drive Casserole – the ultimate comfort food. Layers of cheese, meat and more cheese make for this satisfying casserole beyond delicious.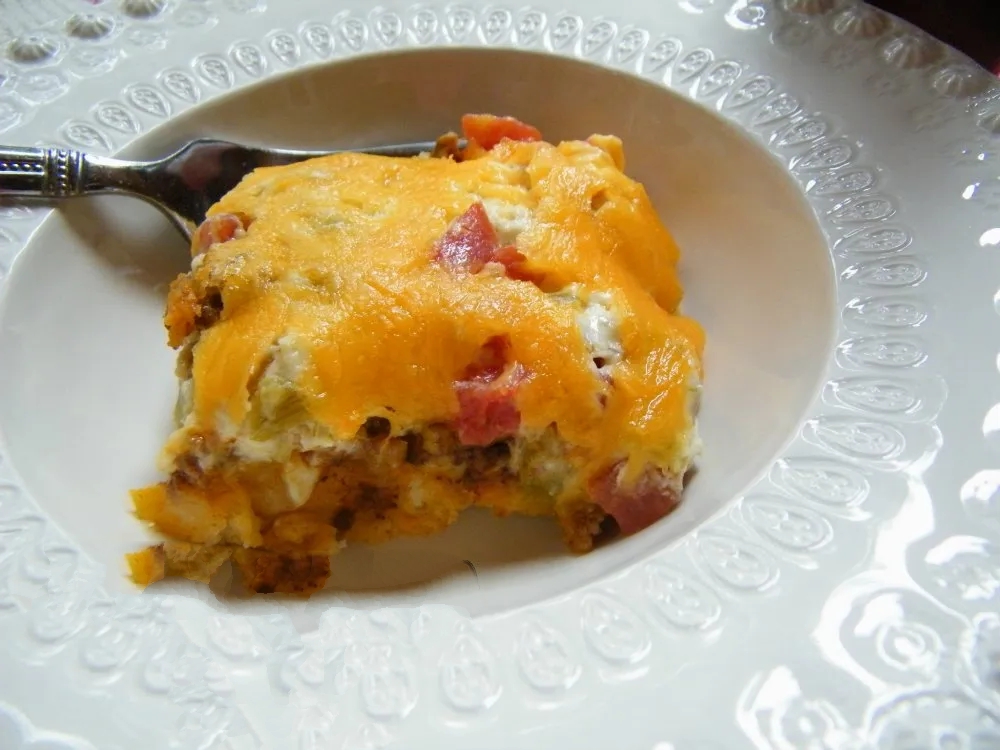 Servings: 6
INGREDIENTS
1 1/2 lbs ground beef
3/4 cup onion, diced
1 bell pepper, diced
1 taco seasoning packet
1/2 cup sour cream
1/2 cup mayonnaise
1 cup cheddar cheese, shredded & divided
1 sm. can (4 oz) diced green chilies
1 (10 oz) can Rotel diced tomatoes with green chilies
2 cups Bisquick
1 1/4 cup water, divided
INSTRUCTIONS
Pre-heat oven to 350 degrees F.
Brown ground beef, drain off grease. Add in diced onion, bell pepper, taco seasoning and 1/2 cup of the water to pan. Simmer approximately 10 minutes until onion & pepper are softened.
In separate bowl, combine sour cream, mayonnaise, 1/2 cup cheddar cheese and green chilies, set aside.
Stir Bisquick and 3/4 cup water (you may need a tiny bit more water) to make a soft dough. Spray 13X9 baking pan with non-stick spray. Press dough into bottom of pan and bake 5 minutes.
On top of biscuit layer, spread ground beef mixture, next add can of Rotel spreading over ground beef mixture, next spread the sour cream mixture and end with remaining shredded cheese sprinkled over the top.
Bake 30 minutes.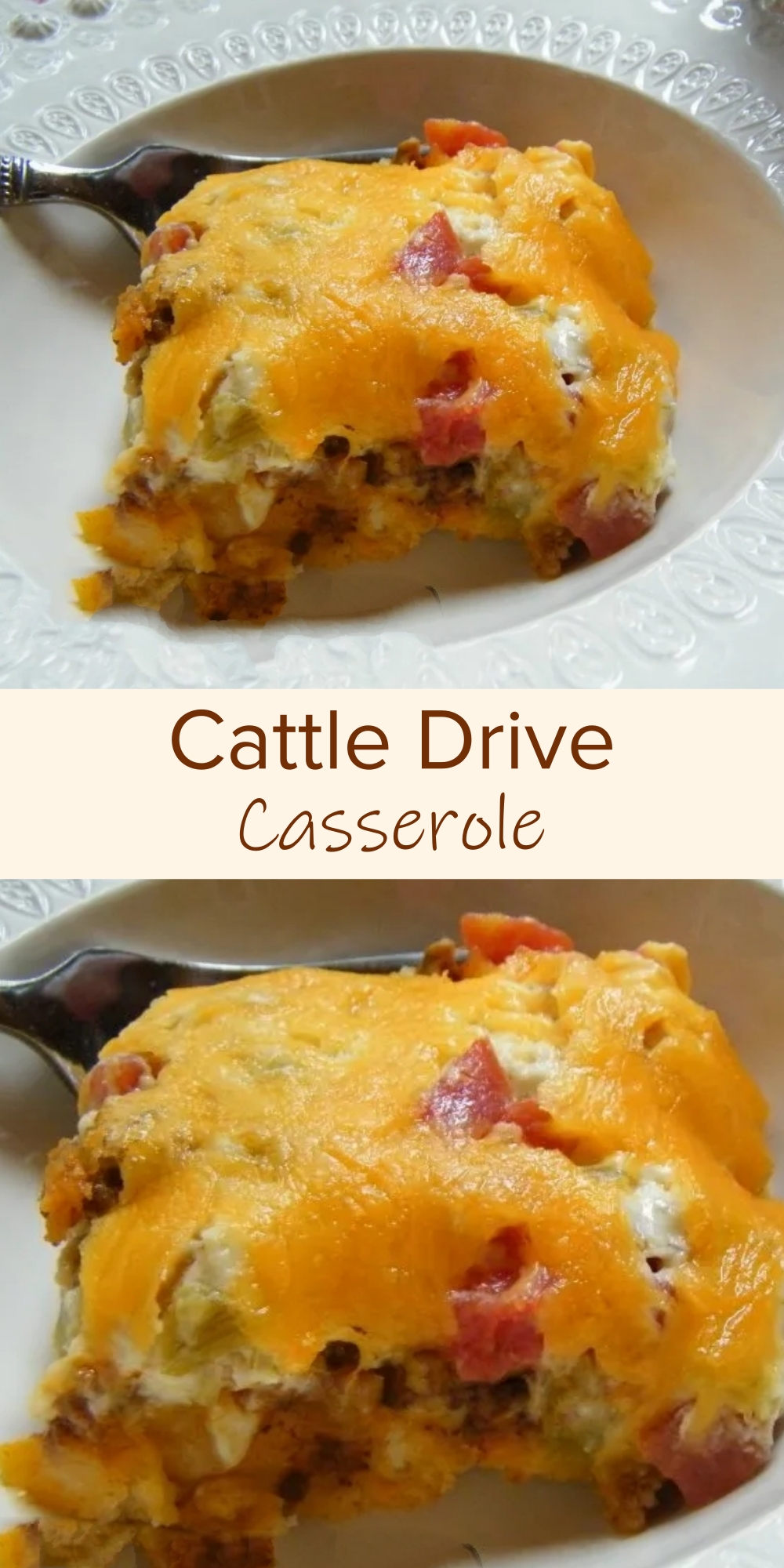 Source: whoneedsacape.com