The BEST Guinness Beef Stew – An easy flavorful beef stew perfect for a hearty meal when served with mashed potatoes or Beer Cornbread Waffles.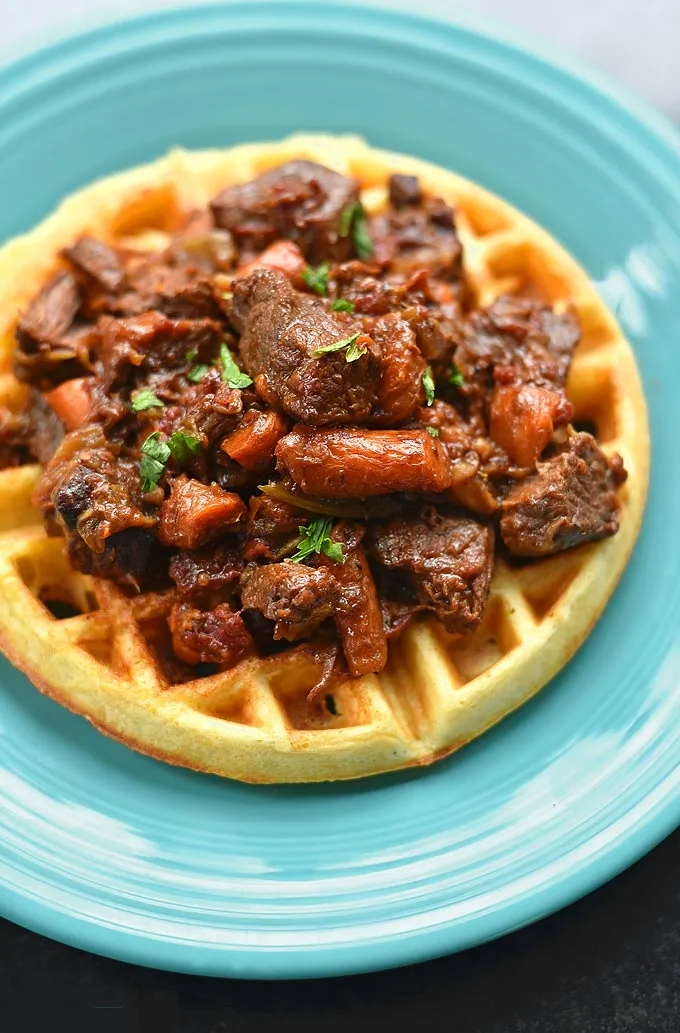 Yield: 3-4
INGREDIENTS
 3 tablespoons olive oil
 2 medium onions, rough chopped
 2 celery sticks, rough chopped
 2 medium carrots, rough chopped
 2 bay leaves
 1/2 teaspoon dried sage (or thyme)
 1 pound stew beef, cubed into 1-inch pieces (chuck or bottom round works great)
 2 tablespoons all-purpose flour
 16 ounces ale, Guinness or stout
 14-15 ounces canned diced tomatoes
 2 teaspoons brown sugar
 1 teaspoon salt
 1 teaspoon ground black pepper
INSTRUCTIONS
Preheat oven to 350-degrees F.
In a Dutch oven or heavy bottomed oven-proof pot with tight fitting lid, heat olive oil over medium heat. Add chopped onions, celery, carrots, bay leaves and sage; cook, stirring occasionally for about 10 minutes.
Add cubed beef, sprinkle in flour and stir to combine. Cook, stirring for about 30 seconds. Stir in ale, canned tomatoes, brown sugar, salt and pepper. Stir to combine. Bring to a boil.
Stir, remove from heat, cover and transfer to 350-degree F oven. Cook for 3 hours, until meat is tender. Remove lid and continue to cook for an additional 20 minutes. Remove bay leaves before serving. Salt and pepper to taste.
NOTES
If leftovers are desired (or seconds), go ahead and double this recipe.
To stretch the serving amount, add a bit of beef broth and/or more diced tomatoes. If you happen to have leftovers, add more beef broth and diced tomatoes to create a delicious soup.
This is the perfect dish to make ahead, refrigerate and reheat. I think it's even better the next day!If you can't get your hands on a Guinness, any dark beer will work nicely.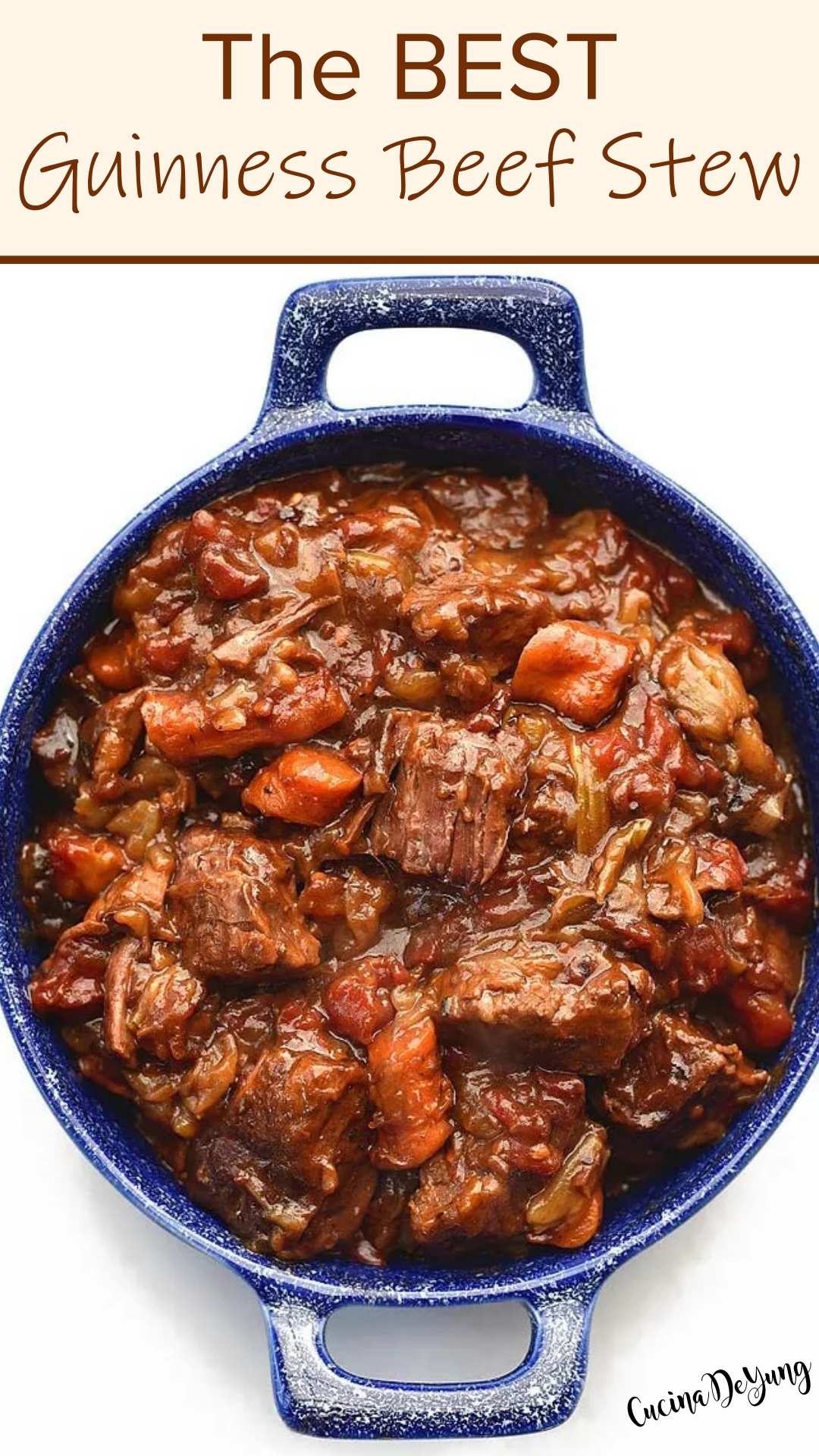 Source: shewearsmanyhats.com