Delicious Parmesan and Herb Roasted Potatoes – These herb roasted potatoes are sprinkled with Parmesan cheese and are made with seasonings you already have on hand. So easy to prep, and crazy delicious!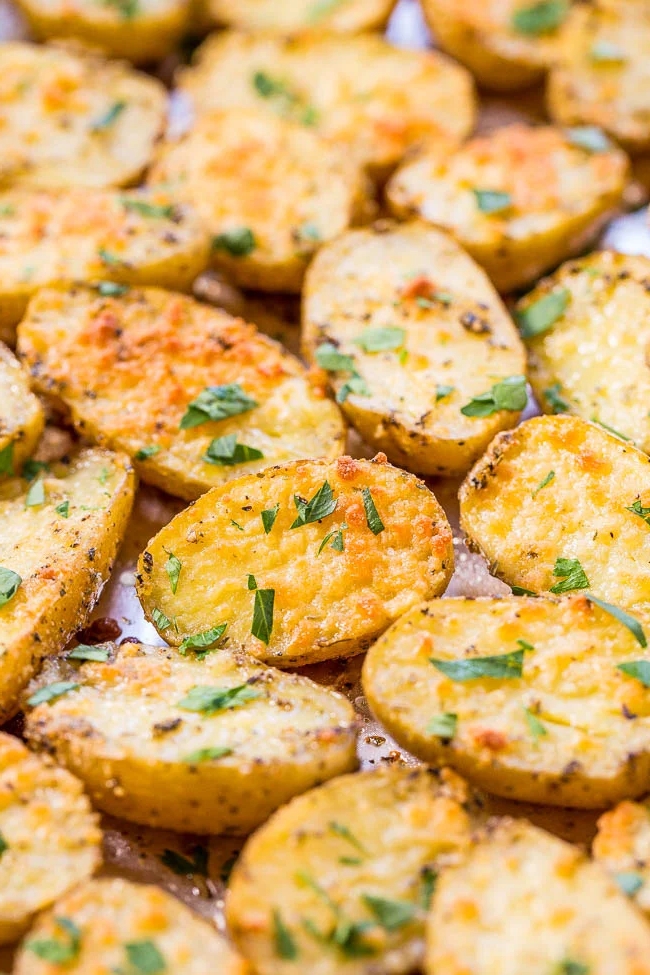 Servings: 5
INGREDIENTS
 3 pounds baby Dutch yellow potatoes, halved (Yukon Gold potatoes or your favorite roasting potato may be substituted)
 3 tablespoons olive oil
 1 tablespoon Italian seasoning
 2 teaspoons garlic powder
 1 teaspoon salt, or to taste
 1 teaspoon pepper, or to taste
 1/3 cup parmesan cheese, finely grated
 2 tablespoons fresh parsley leaves, chopped
INSTRUCTIONS
Preheat oven to 400F, line a baking sheet with a Silpat or line with aluminum foil for easier cleanup.
To the baking sheet, add the potatoes, evenly drizzle with olive oil, and evenly sprinkle with Italian seasoning, garlic powder, salt, pepper, and toss potatoes with hands to coat evenly.
Bake for 5 to 10 minutes. Baking briefly before adding the cheese ensures the potatoes will cook through before the cheese burns.
Remove pan from the oven, evenly sprinkle with the parmesan, and bake for another 25 to 30 minutes, or until lightly golden brown, fork-tender, and done.
Garnish with parsley before serving. Potatoes are best warm and fresh.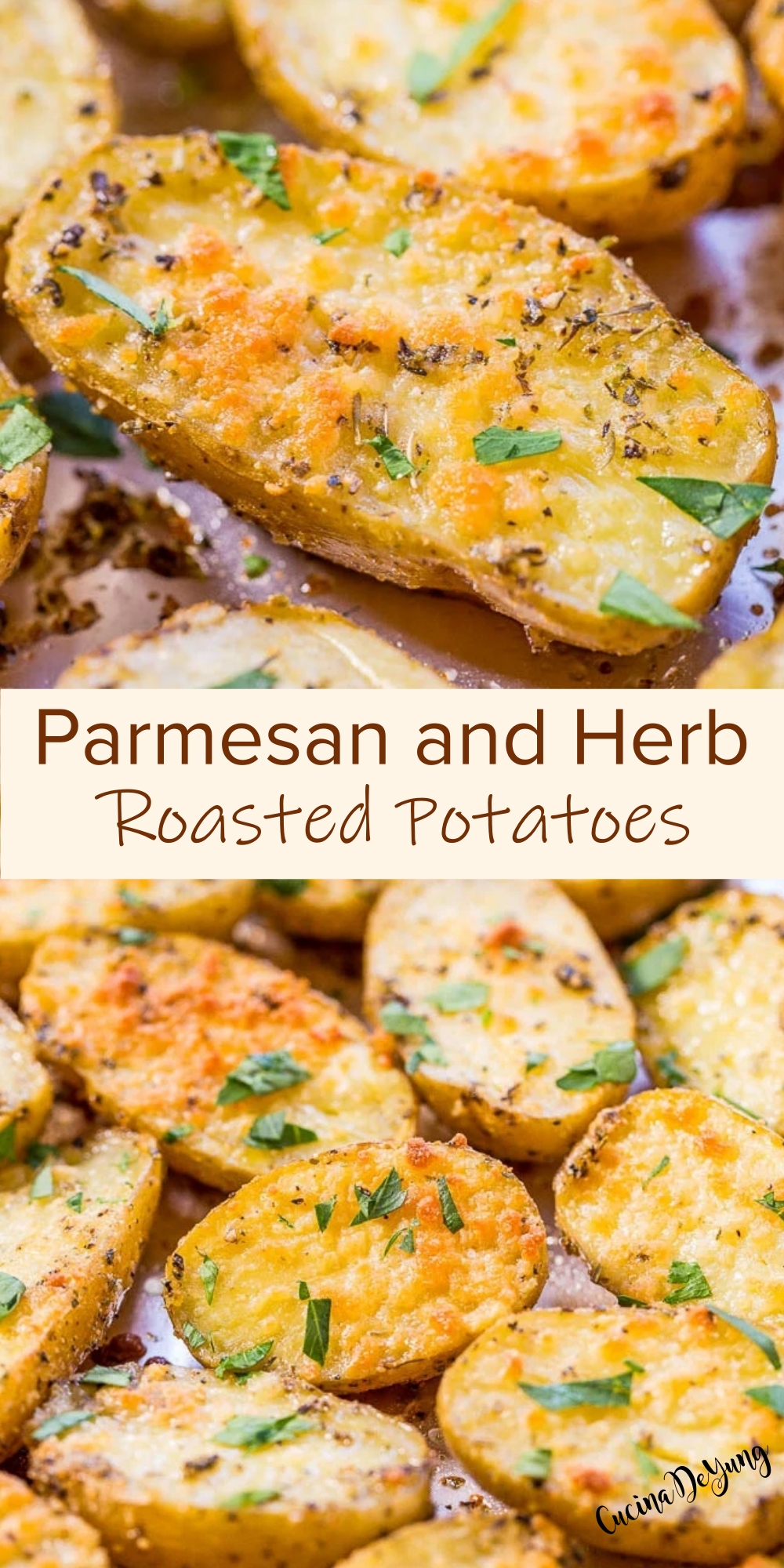 Source: averiecooks.com