Pasta e Fagioli Soup Recipe (Slow Cooker) is a rich and hearty Italian soup loaded with pasta, vegetables, beans, and lean ground beef. It's hearty, comforting, and oh so delicious!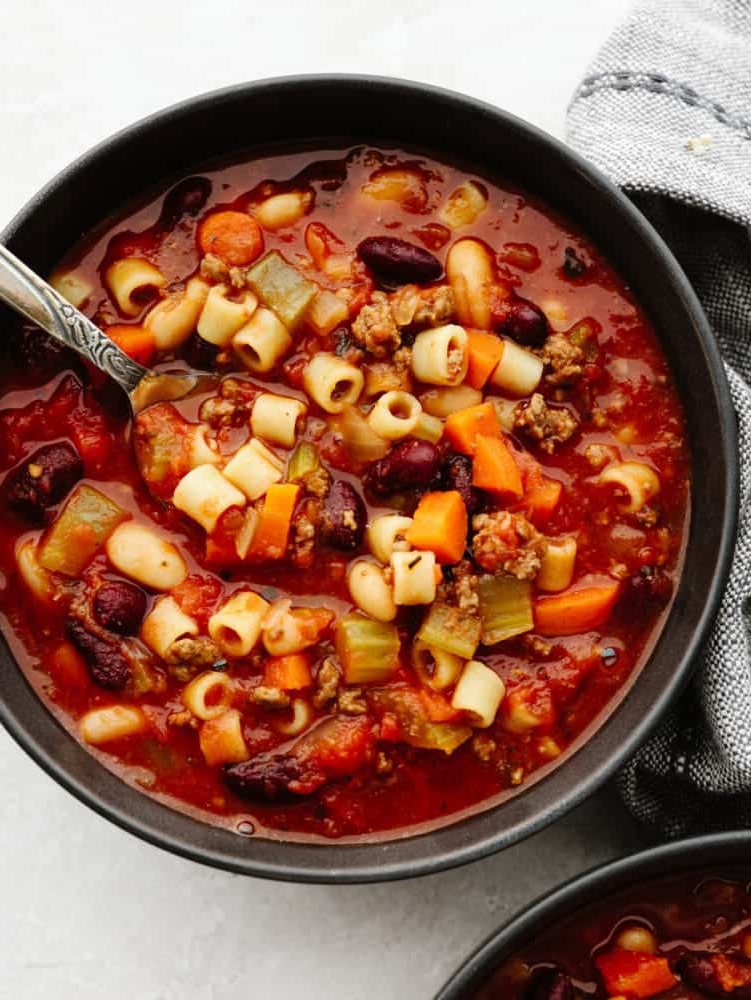 Servings: 10
INGREDIENTS
1 tablespoon extra virgin olive oil
1 pound lean ground beef
2 whole carrots diced
4 celery stalks diced
1 medium onion diced
1 (28 ounce can) crushed tomatoes
2 (14.5 ounce can) beef broth
1 Tablespoon Italian seasoning
2 whole bay leaves
salt and pepper to taste I added 1 tsp salt and 1/4 teaspoon pepper
1 (15 ounce can) cannellini beans, drained and rinsed
1 (15 ounce can) red kidney beans drained and rinsed
1 cup ditalini pasta uncooked
INSTRUCTIONS
Add olive oil to a large skillet and add in ground beef. Cook until browned and no longer pink.
Place the beef in a slow cooker along with the rest of the ingredients except for the beans and pasta.
Cook on low for 7-8 hours or high for 3-4 hours. 30 minutes before serving stir in beans and pasta.
Season with salt and pepper to taste. Discard bay leaves before serving.
Serve immediately while hot.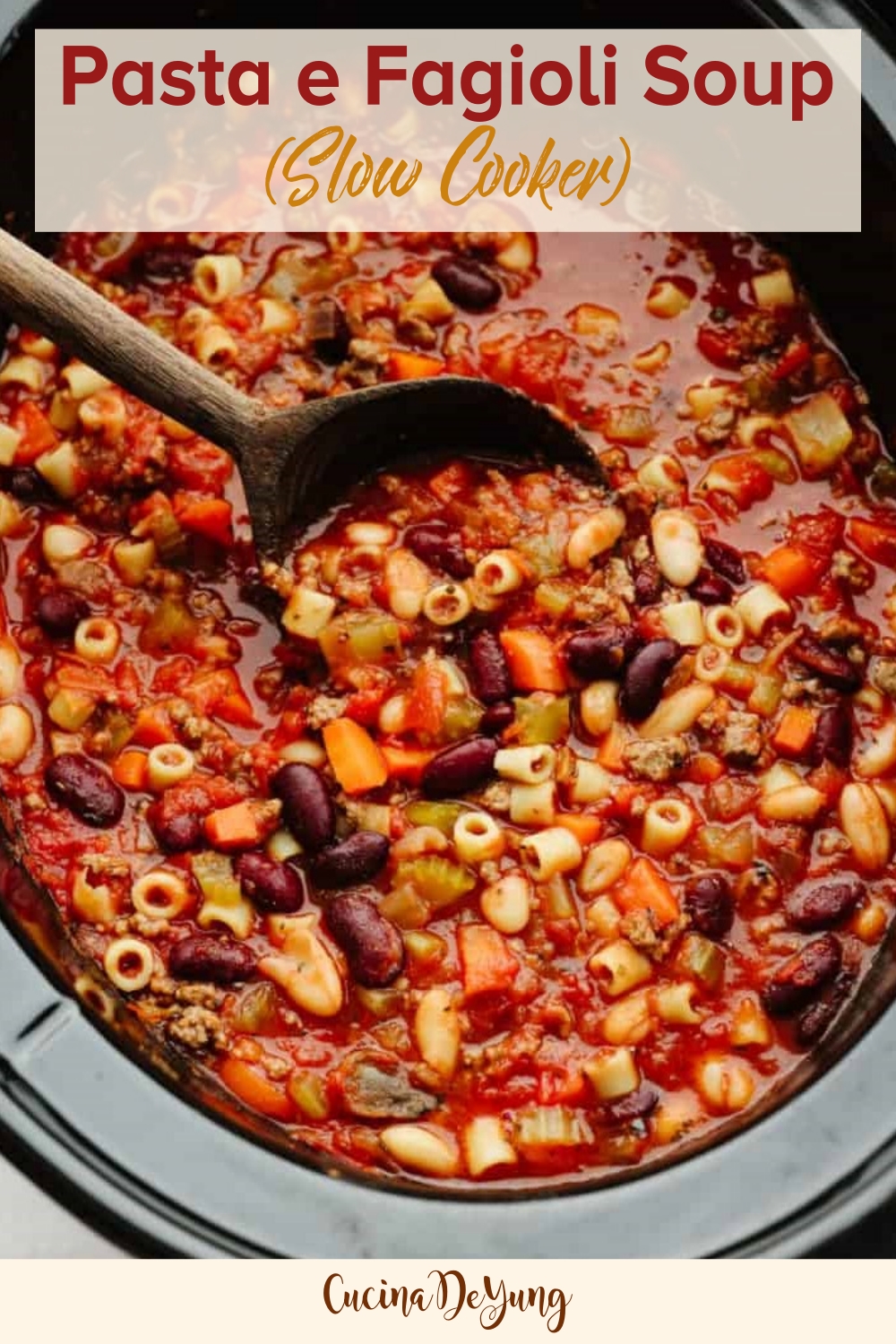 Source: therecipecritic.com